Hot & Chic in Paris this Week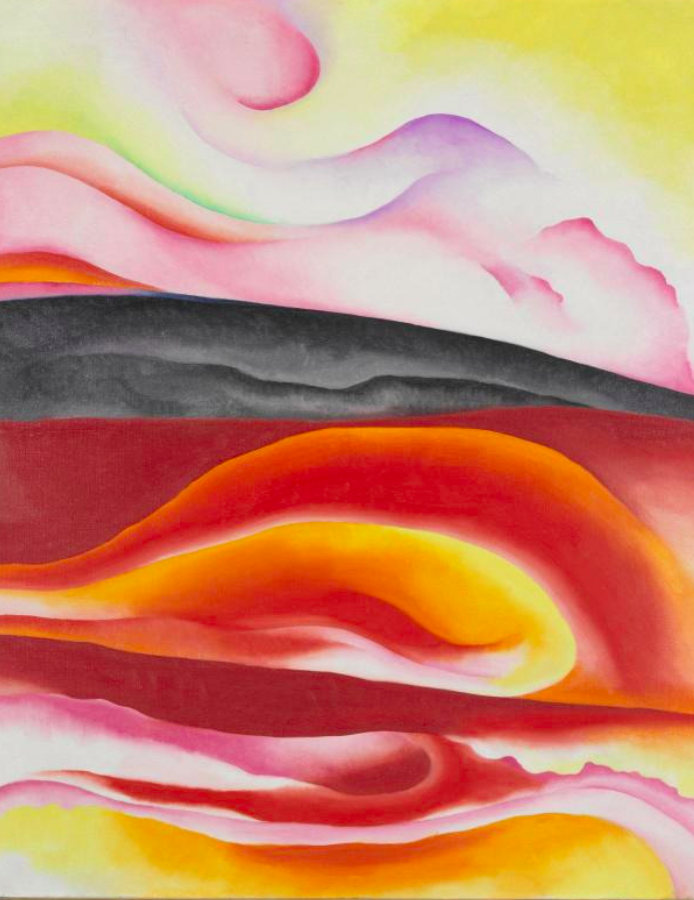 After two years FIAC (Foire Internationale d'Art Contemporain) returned to Paris, to the joy of many collectors who couldn't wait to take this chance enjoying in the city' vibrant artistic and cultural scene, as well as its restaurants and clubs. Hosted by the Grand Palais Ephémère—a venue built in preparation for the 2024 Olympic Games and used while the original beaux-arts masterpiece undergoes reconstruction—FIAC brought together 170 gallerists crowded corridors (maybe even too crowded) since its early hours.
Despite collectors' tour de force as the French fair happened only one week after Frieze London and a month from Art Basel, it reported good sales, though most often in the lower and middle price brackets.
This, along with a great collector's affluence (thought much more European only than in London) as well as several new galleries opening in town in these months – including brilliant female art dealer Mariane Ibrahim opening on Avenue Matignon – confirms Paris as rapidly regaining its role Europe' main art market hub, especially with Brexit. After all, it was in the French capital that the art business we know today was first created, from salons to galleries.
Here's few women artists we spotted around on the rise!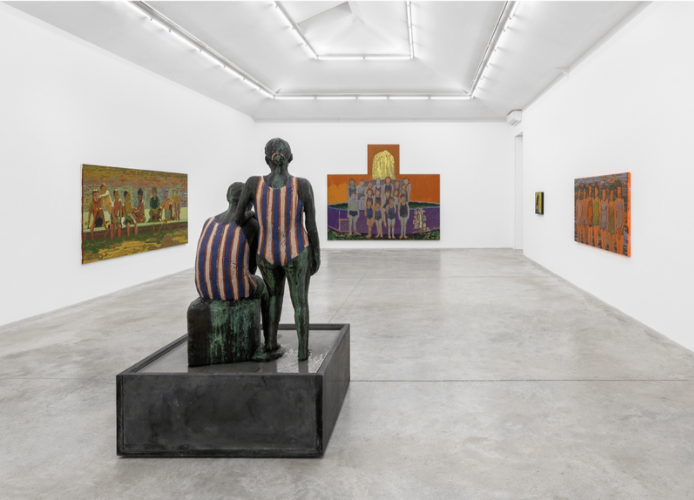 There are so many adventures in my painting, so many unknowns, my own dramas, my ups and downs. When I paint, I give everything, I don't have any safety net.

— Claire Tabouret in Marie Claire
The inexorable rising market for French artist Claire Tabouret (b.1981) was confirmed during recent London and New York auctions when all her works exceeded expectations. Most recently "The Stains" (2017) offered at Christie's sold for an impressive $500,000, from an original estimate of only $50,000 – $70,000.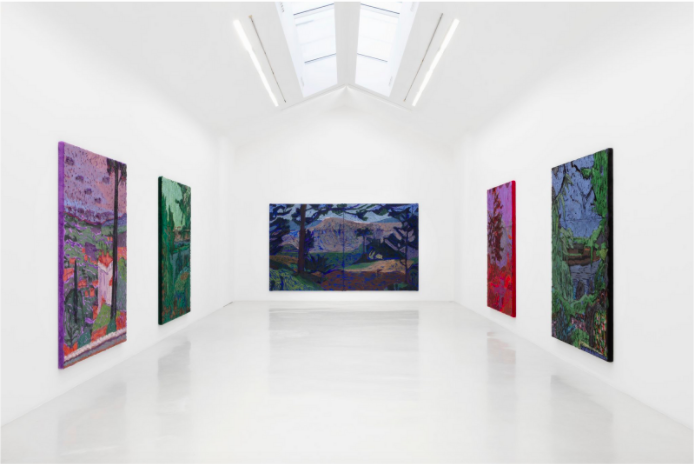 During Paris art week the artist has been homaged by two solo shows at both taste-making Perrotin and Almine Reich Paris galleries, with one presenting her iconic portraits (L'Urgence et la Patience – Almine Reich Paris, Turenne) while the other (Paysages d'Interieurs – at Perrotin Paris, Turenne) reveals her more unusual intimate reading of the landscapes genre. Both shows jointly opened with the occasion of FIAC week and will be on view until December 18. Meanwhile, The Musée National Picasso-Paris hosts Baigneuse assise, a bronze fountain – the first by the artist – inspired by Picasso's Three Women at the Fountain, an emblematic work in the Musée national Picasso-Paris collection.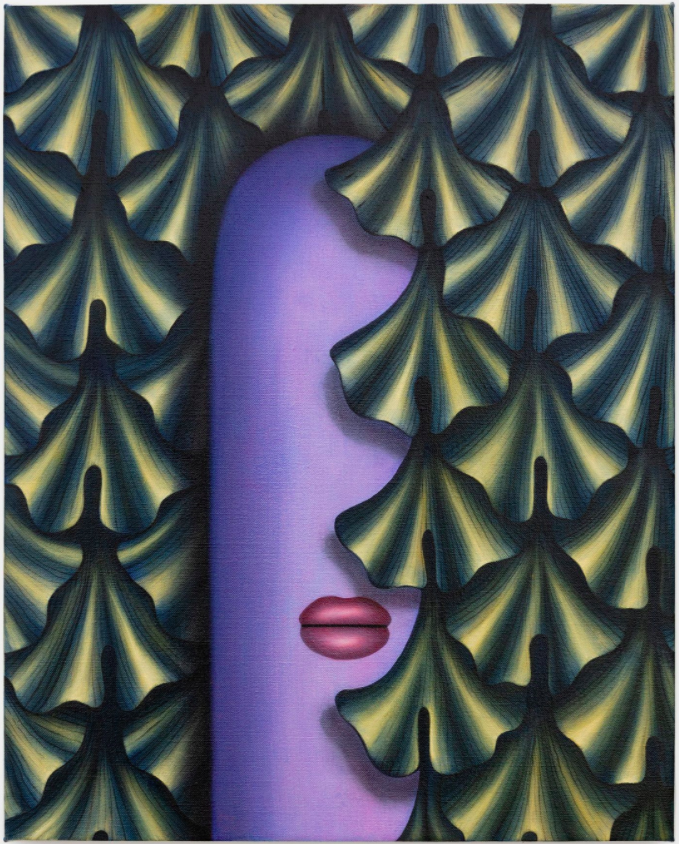 Another female young artist who stole the limelight during all last auctions is Emily Mae Smith who, with a market for her humorous, riveting yet surrealistically uncanny compositions which continues to see a rise in prices.
Just at last Christie's Evening Sale in London, her 2017 Paint While Screaming sold for £95,000 (£118,750 with fees), nearly four times the high estimate. Later in November she sold at Phillips for a eye-popping $1,361,000.
The artist also took the scene during this Paris art week with a major juicy show at Perrotin gallery, which marks her very first (but definitely successful) presentation in Paris.
Entitled Harvesters, the show features new works by the American artist and also runs until October 18, in conjunction with the above mentioned Tabouret exhibitions.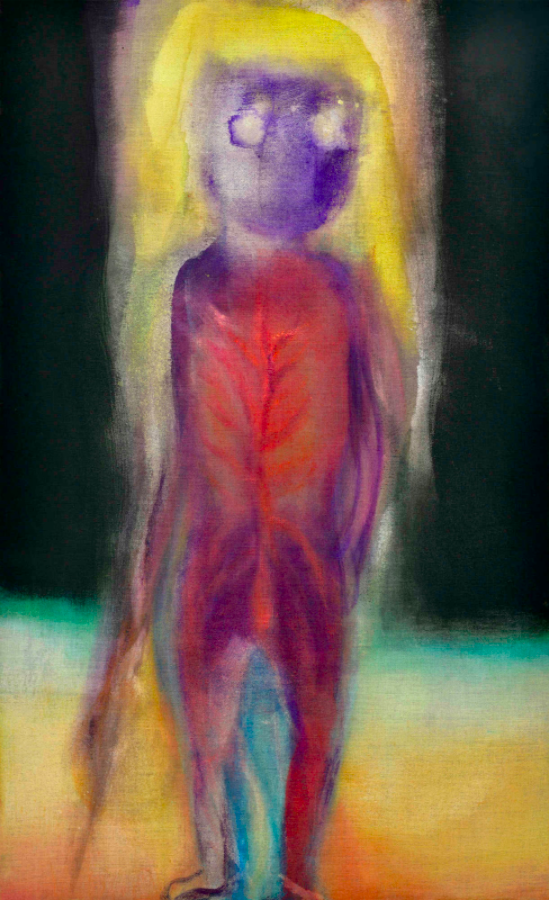 Long overlooked Japanese-Swiss painter Leiko Ikemura (b,1951) has recently been discovered by the market also thank to a major show the Kunstmuseum Basel and at the National Art Center in Tokyo which both dedicated her 2019 and the joined effort her galleries Peter Kilchmann and Tim Van Laere have made to bring her to the international audience.
Both galleries brought some of her hallucinatory-like but so lyrical paintings to FIAC, along with some of her ceramics. Price-point is actually already quite high, but totally worth the bravure and poetry of these works.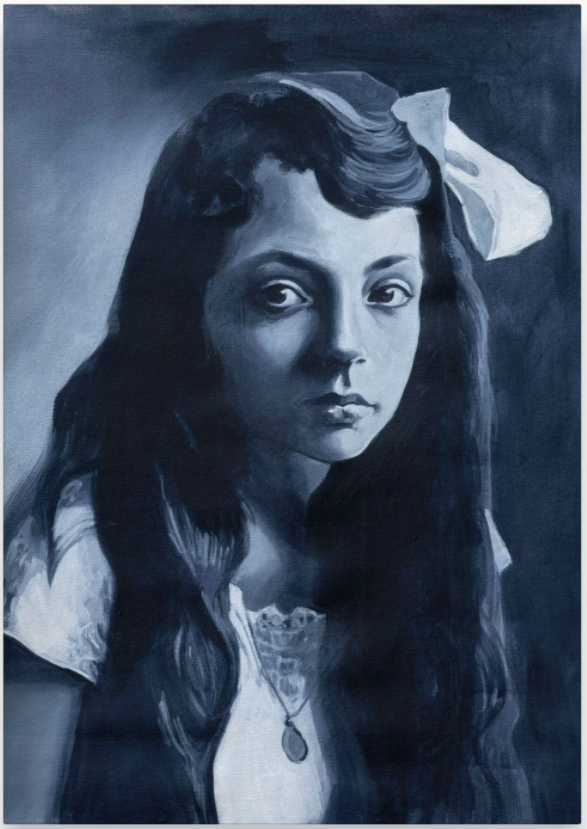 The Venice born but long time Paris-based artist Giulia Andreani (b.1986) is known for her nolstalgic paintings which combines personal memorabilia and archival photographs to address historical amnesia, often through a feminist lens which pay homage to forgotten women figures in political and art history.
The artist will have two major solo show at both Max Heltz gallery' locations in Paris and Berlin over the next year. Meanwhile her works are popular especially within French and European collector and it's not easy to secure one. One of her paintings was also recently acquired by the Amis du Centre Pompidou as part of their operation to support the French artistic scene and had been on view for all the first months of the reopening of the museum earlier this year.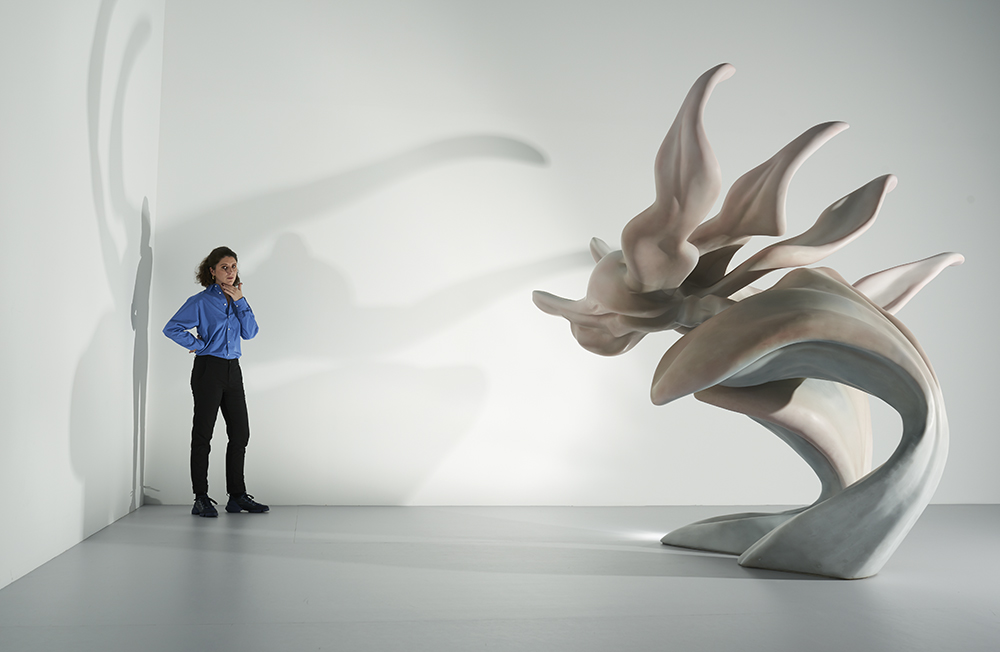 Following her fantastical recent duo show at Lafayette Anticipations, Marguerite Humeau (b.1986) could not be missed at FIAC. The famed French artist is currently having a momentum with several museums exhibitions and Biennale participations scheduled this year, as well as a major outdoor commission which is to been soon unveiled at famed Patrizia Sandretto Re Rebaudengo' foundation in Turin.
The gallery dedicated her a solo presentation at last Milan' art fair, which rapidly sold out revealing a great collector appetite non only for her sculptures, but also for her new lyrical pastels which she first presented at Lafayette and are now subject of show in China. This may have been one of your last chance to acquire her works, before a prices change along with this ongoing both institutional and market recognition.
See Also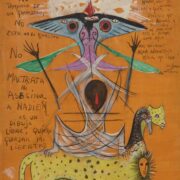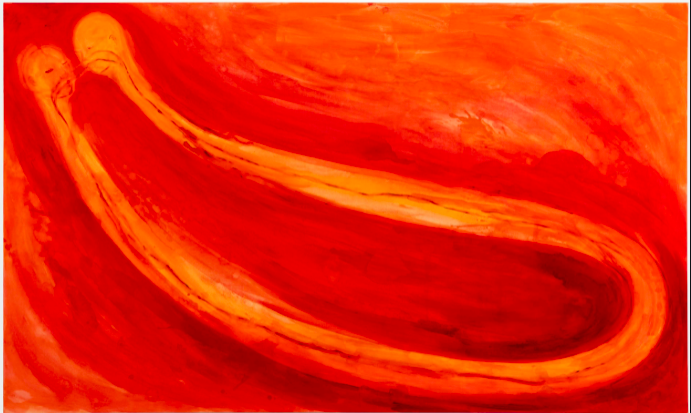 Lighting up FIAC with her warm color vibrations, Cecilia Granara (b.1991) immediately attracted collectors eyes , selling fast. The UAE-born now Paris based artist has an international profile, having studied at London' Central St. Martin's School, the Ecole Nationale Supérieure des Beaux-Arts in Paris and New York's Hunter College.
She already had shows at Exo Exo, Paris and at Studiolo Project, Milan, and several group shows at Galerie Jousse Entreprise, High Art, ps120 Berlin, Brigade Copenhagen, and at Art She Says, of course. She recently completed a residency at POUSH Manifesto in Paris, and has been nominated for the Cairo Prize in 2021.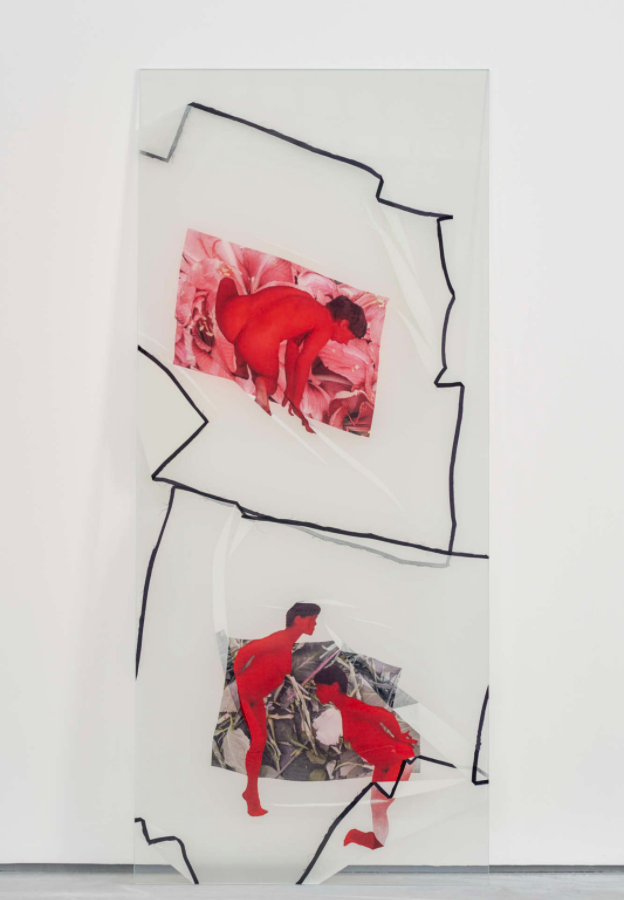 Lili Reynaud-Dewar (b. 1975) welcomed Paris' art week with the announcement of having been awarded the prestigious Prix Marcel Duchamp, which resulted in a great interest in her works presented at FIAC. The La Rochelle–born installation and performance artist is known for her multimedia practice which investigate feminist and social tropes. Interestingly, she studied ballet and law before turning her attention to art, and first came to broad attention with pieces in which she danced nude in the spaces where she made or showed her work.
Pompidou' jury appreciated her "universal approach, effective institutional and social critique," noting that "the risks taken with her own body are particularly moving."
Future solo exhibitions by the artist will take place in 2023 at the Palais de Tokyo in Paris, and the Musée d'Art Contemporain de Montréal.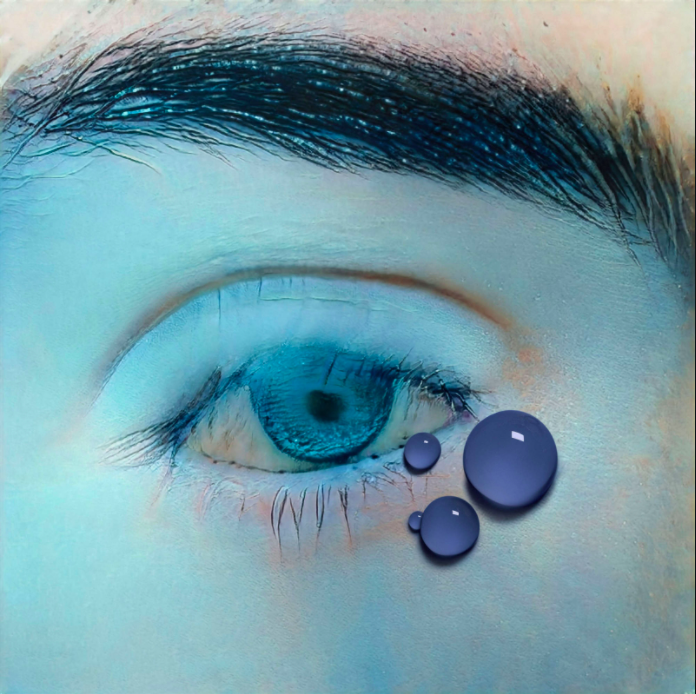 Quite fresh and accessible at FIAC is Agnieszka Polska (b. 1985), most known for her ecstatic and hypnotic multi- layered video installations which excavates the ethical ambiguities that the individual faces as situated in, yet producer of, the shared reality that we experience all together. Here she presented a series of more easy-to-collect prints whose prices is still quite accessible, despite her curriculum is already quite impressive, having participated to major Biennials as Sidney and Gwangju ones, and having behind major museums' shows as at Tate or at New York's New Museum.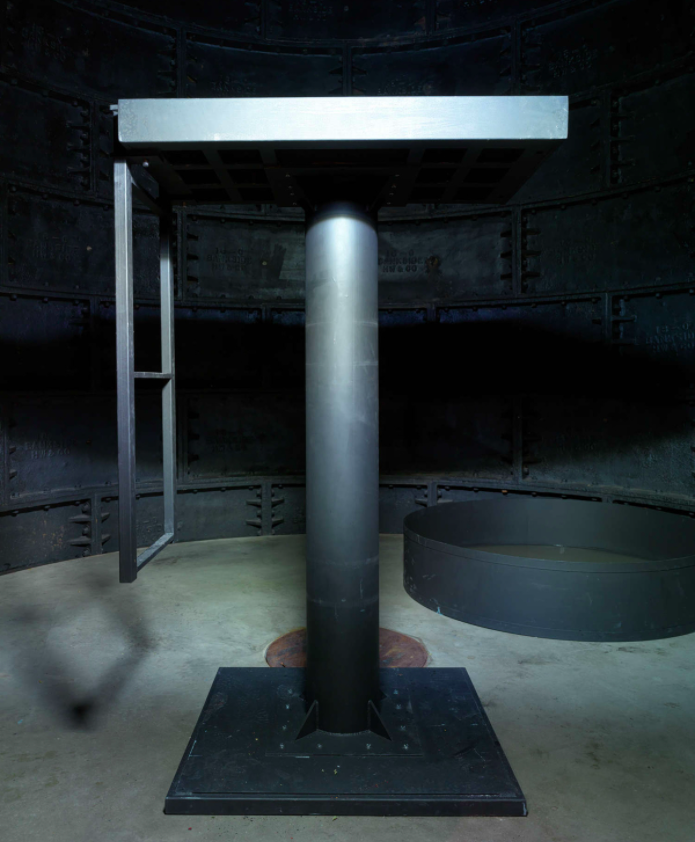 Not easy to collect but definitely taking the Paris scene during this week was Anne Imhof (b. 1978) with her much talked all-embracing, polyphonic show at the Palais De Tokyo and the series of special performances that she did in it during the FIAC days.
After her memorable intervention "Faust" at the German pavilion, for which she was awarded the Golden Lion at the 2017 Venice Biennale, has proved her uniquely and standing out ability to stage complex"coreographies where music, painting, drawing, and, of course, performance, meet. On this wave of interest, her gallery Bucholz presented one of her works also at FIAC, despite pretty demanding for any buyer.