Gina Beavers' Sculptural Paintings Tackle the Formation of Self-Identity Through Social Media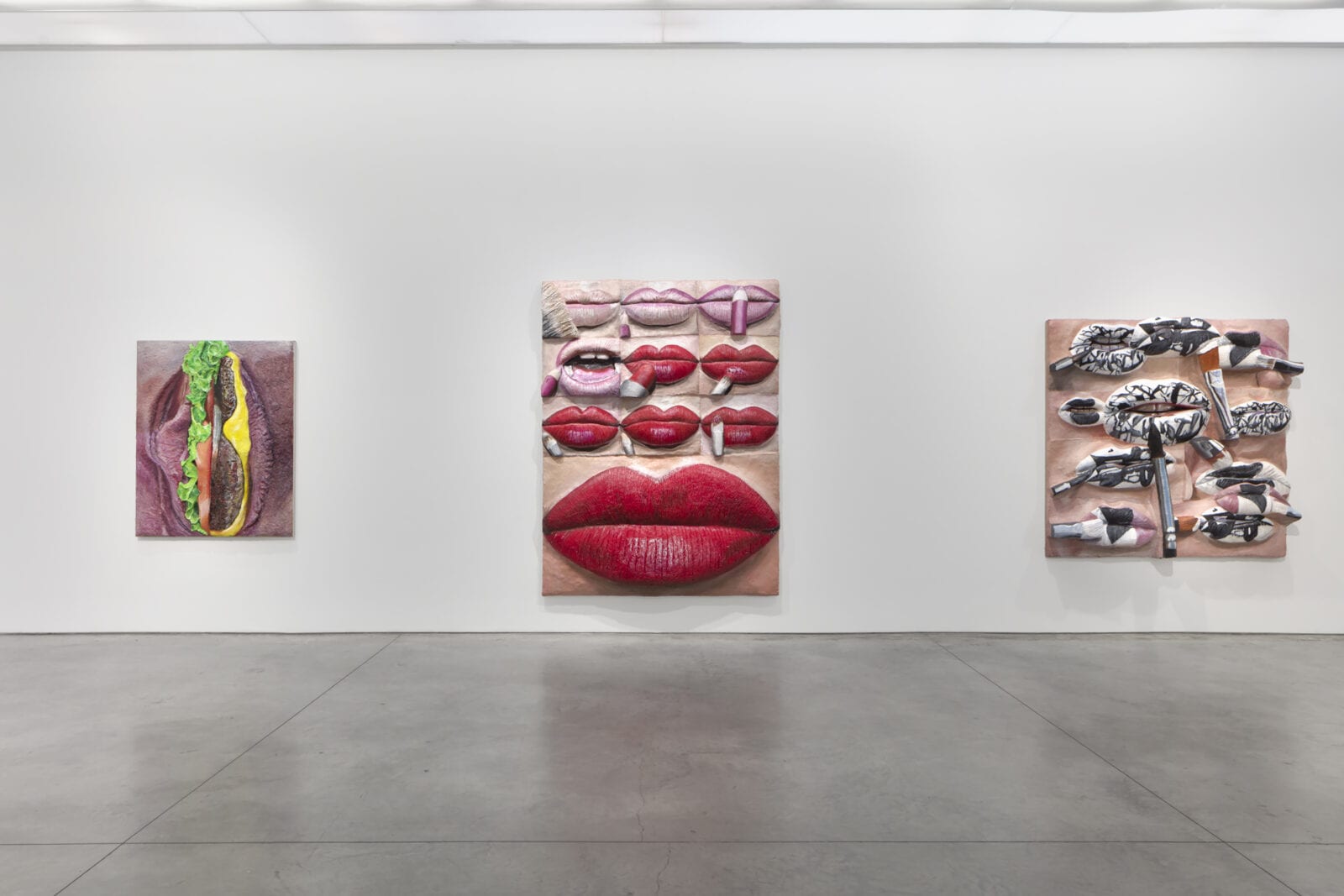 Influenced by makeup and food selfies found on Instagram and YouTube, Gina Beaver's current solo exhibition, World War Me is on view at the Marianne Boesky Gallery in New York until 17 October.
---
Satirizing society's obsession with beauty trends and food selfies, Gina Beavers showcases a body of work that investigates the online experience, which she describes as scrolling through major global events and personal life concerns (like photos of a friend's dog) at the same time. The show's title is inspired by a meme of the popular show Sex and the City, where protagonist Carrie Bradshaw says to the camera, "And as our country entered World War III, I couldn't help but wonder–is it time to focus on World War Me?" In her new solo show, Beavers demonstrates the ways in which we are at war with the negotiation of these two social media extremes, one that highlights our relationship with current events, and the other that highlights our preoccupation of the self.
Her artworks take the form of both large-scale and intimate three-dimensional paintings. Thick layers of paint and foam allow Beavers to create a multi-dimensional experience through her work and to achieve a specific kind of photorealism that resonates with the common visual experience of Instagram images. By scrolling through YouTube, Instagram, and other social media apps as part of her artistic process and research, Beavers chooses images that intrigue, amuse, and please her, to then recreate through the medium of paint. She fuses together the themes of toxic consumerism and the obsession of self-portrayal through social media to highlight the seductive qualities of Instagram and the infatuation with constantly-evolving online trends.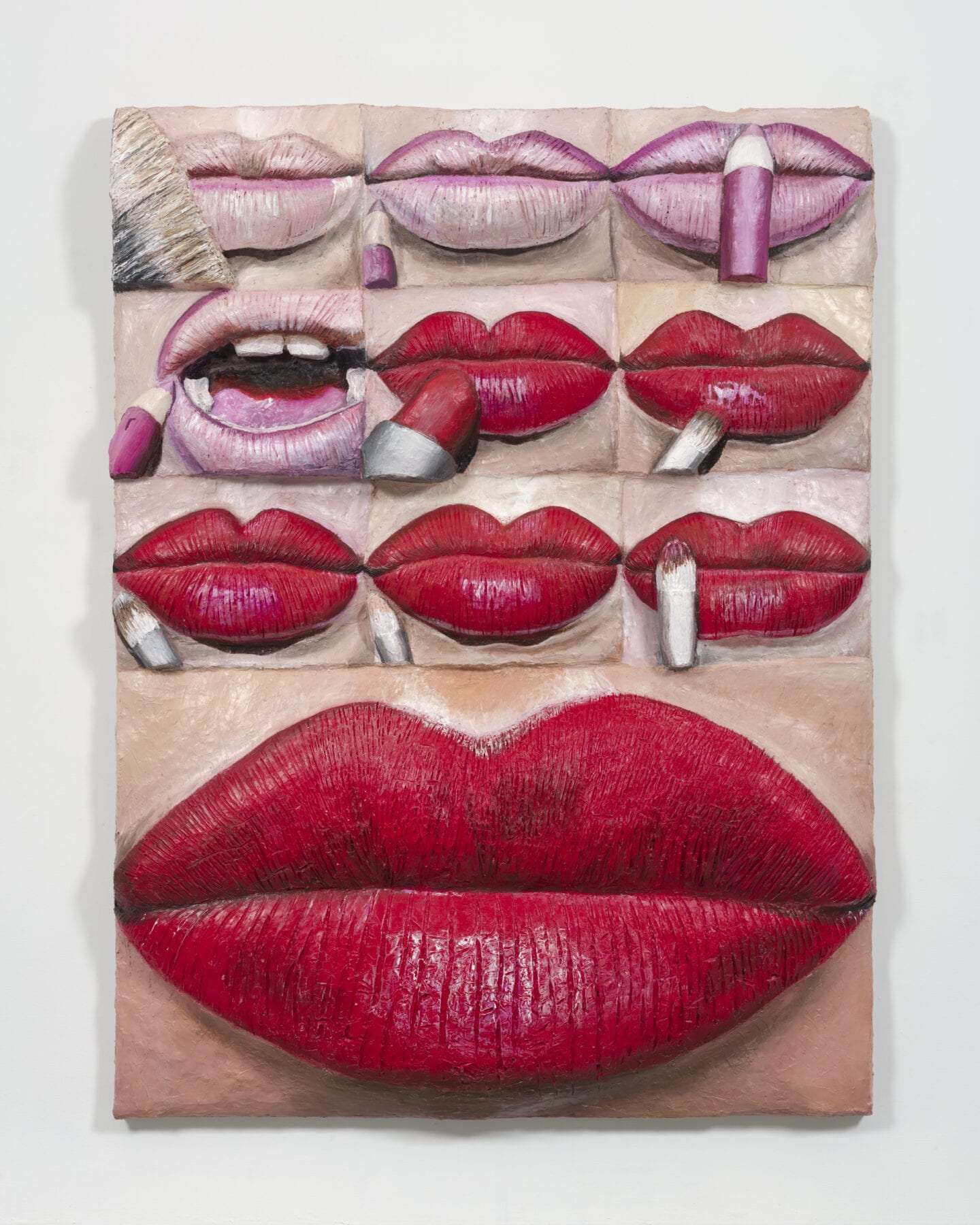 How and when did you become interested in art and want to be a professional artist?
My mom was an Artist and an art teacher and always had a studio in our home, and we did a lot of Art. But it wasn't until I was struggling in Pre-Med in college that I finally took a formal art course and that was it, I dropped out of Pre-Med and decided to major in Art.
At what point in your career did you decide to focus your body of work on images found on Instagram, YouTube, and other online sources?
I don't know if it was ever a conscious decision, but when I got my Iphone in 2010, all of my looking went into my phone. Previously I had looked at the real world around me for inspiration and at that point, it became solely the online world.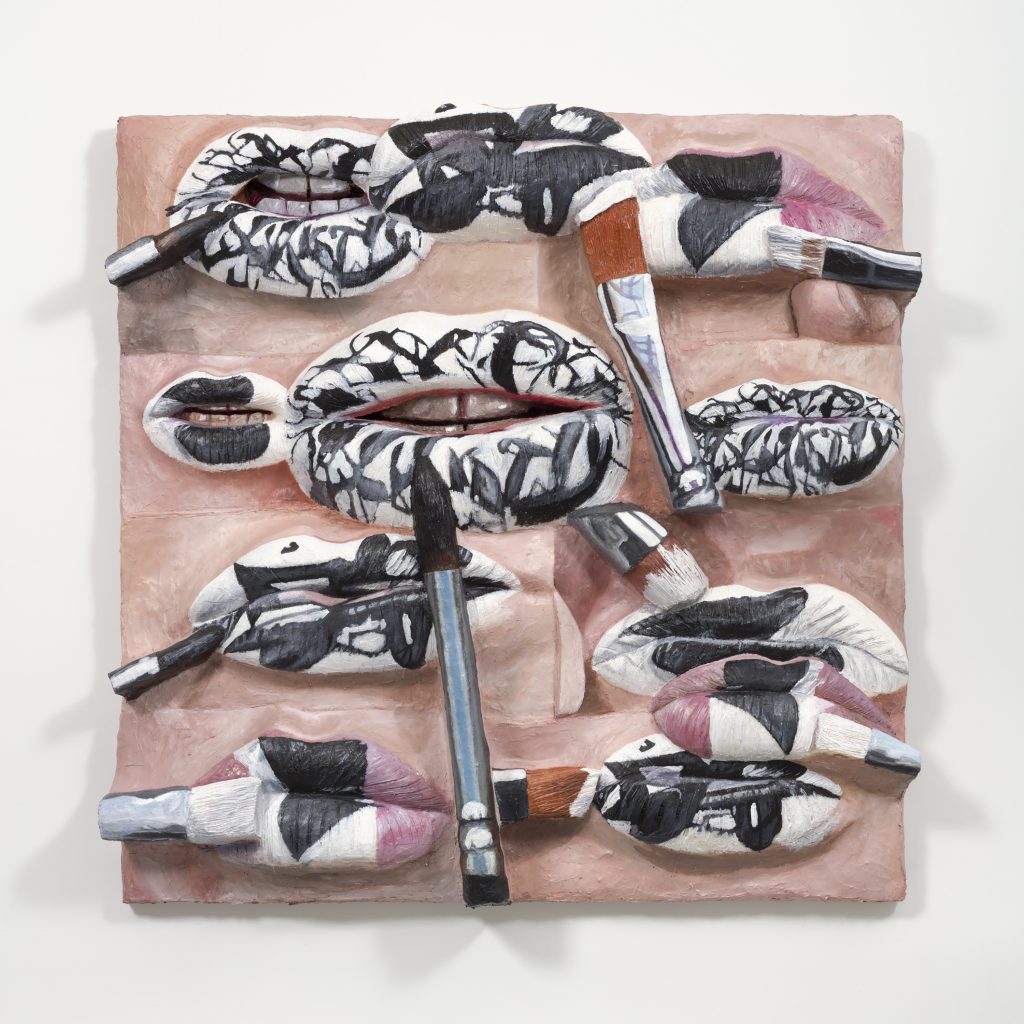 Your paintings take on a beautiful sculptural quality because of the thickness and texture of the way that you paint. Do you see your works more as paintings, sculptures, or a mix of the two when you are working to create a specific experience for your viewer?
I am really in love with paint, and the process and the obsession with paint is at the heart of these. I also love relief sculpture, I love the idea of outsider artists who create reliefs out of different mediums, it's a kind of in between territory that I like connecting to.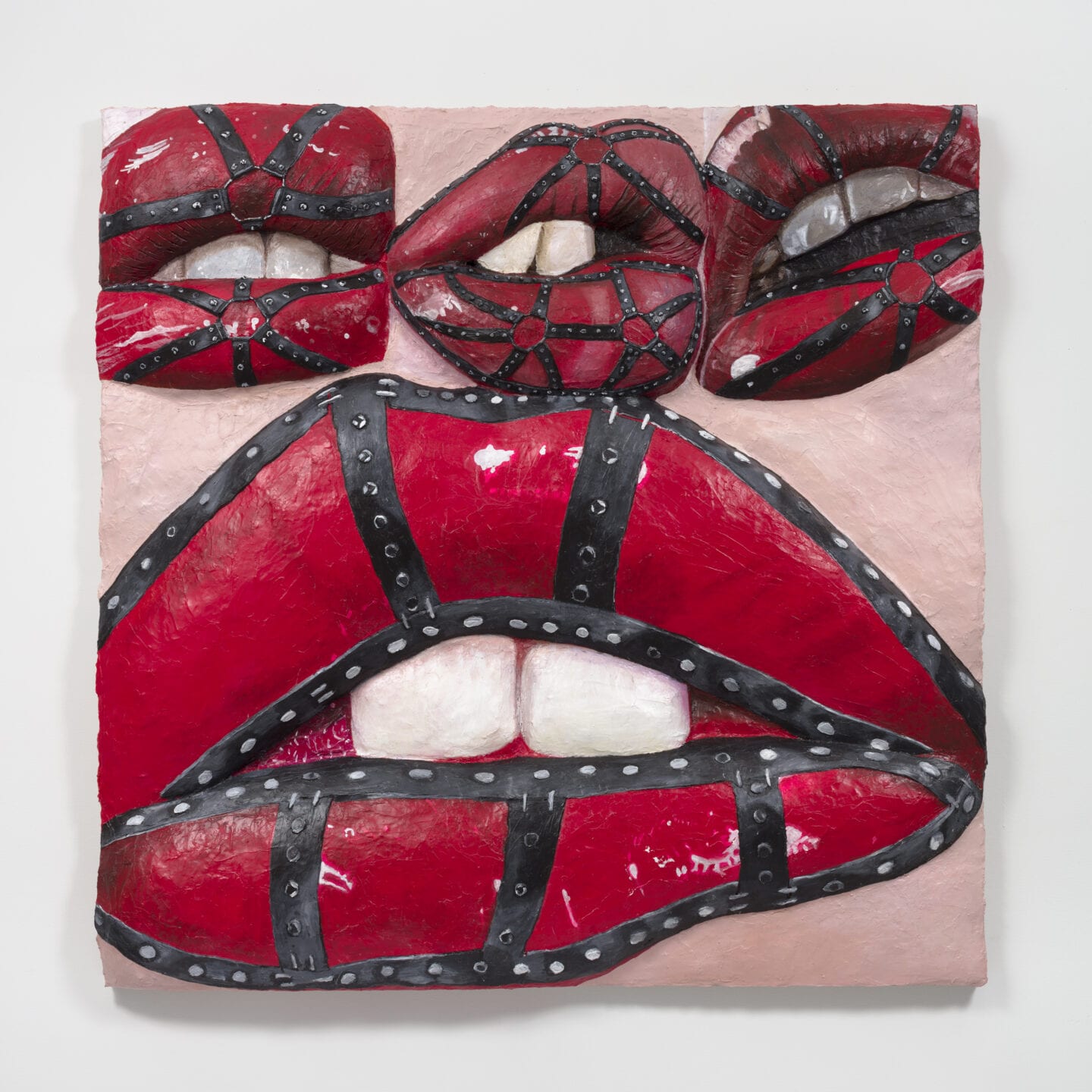 Describe your studio space. What do you need in your studio to make your creation process enjoyable for you?
So I'm actually in the process of moving into a big space, all on the first floor, with a garage door and parking, which is exciting! Because of the nature of my work and the fact that it has to lie down horizontally to dry, the more square footage the better! Beyond that, I like to listen to huge numbers of audiobooks and true crime and comedy podcasts.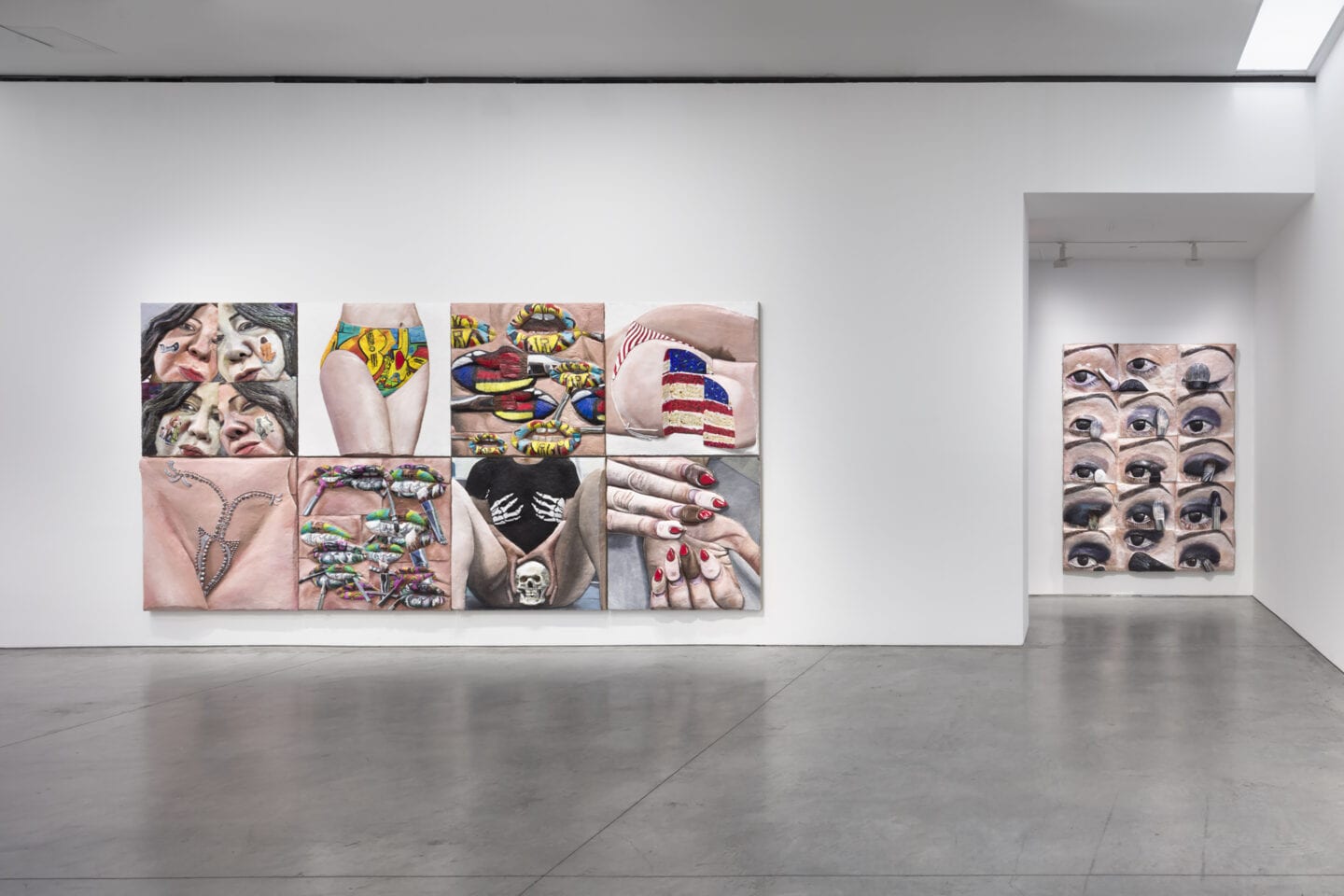 A lot of your works play with the visualization of beauty products, specifically the ways in which makeup is used and showcased on social media nowadays. How has your work changed the way that you think about the beauty industry?
It's interesting, as make-up has gotten bigger and bigger, I've realized what an important role it plays in helping people construct a self, particularly in trans and drag communities. I don't normally wear a lot of make-up myself, but I like the idea of the process of applying make-up standing in for the process of self-determination, the idea of 'making yourself' .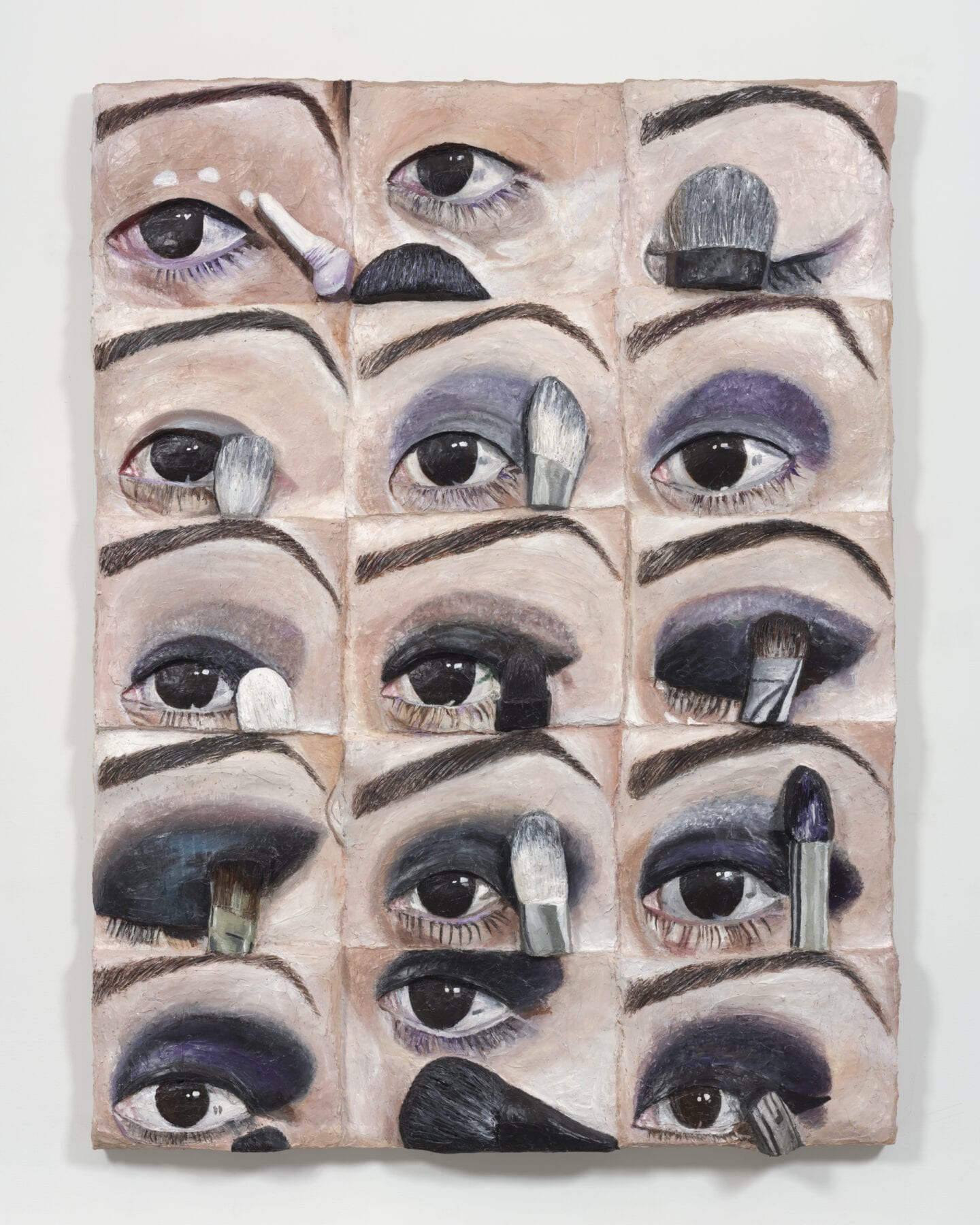 Can you tell us about your current show in New York, World War Me, at the Marianne Boesky Gallery, and what the title of the show signifies?
The title has a double meaning for me, one it describes the many bodies of work I'm showing, so the idea that I am at war with myself as a painter. Two, it describes this general feeling of experiencing life online, where huge global events can sit next to more personal concerns, like a friend's baby. We're just constantly negotiating these two extremes on social media.
The works included in World War Me are a mixture of pieces based on beauty products and food. Do you think of these two subjects in a similar way or as two separate subject matters?
I think of them as fairly different but what they do have in common is the community of creative people who post tutorials or post food porn, and the desire to make a connection with the viewer.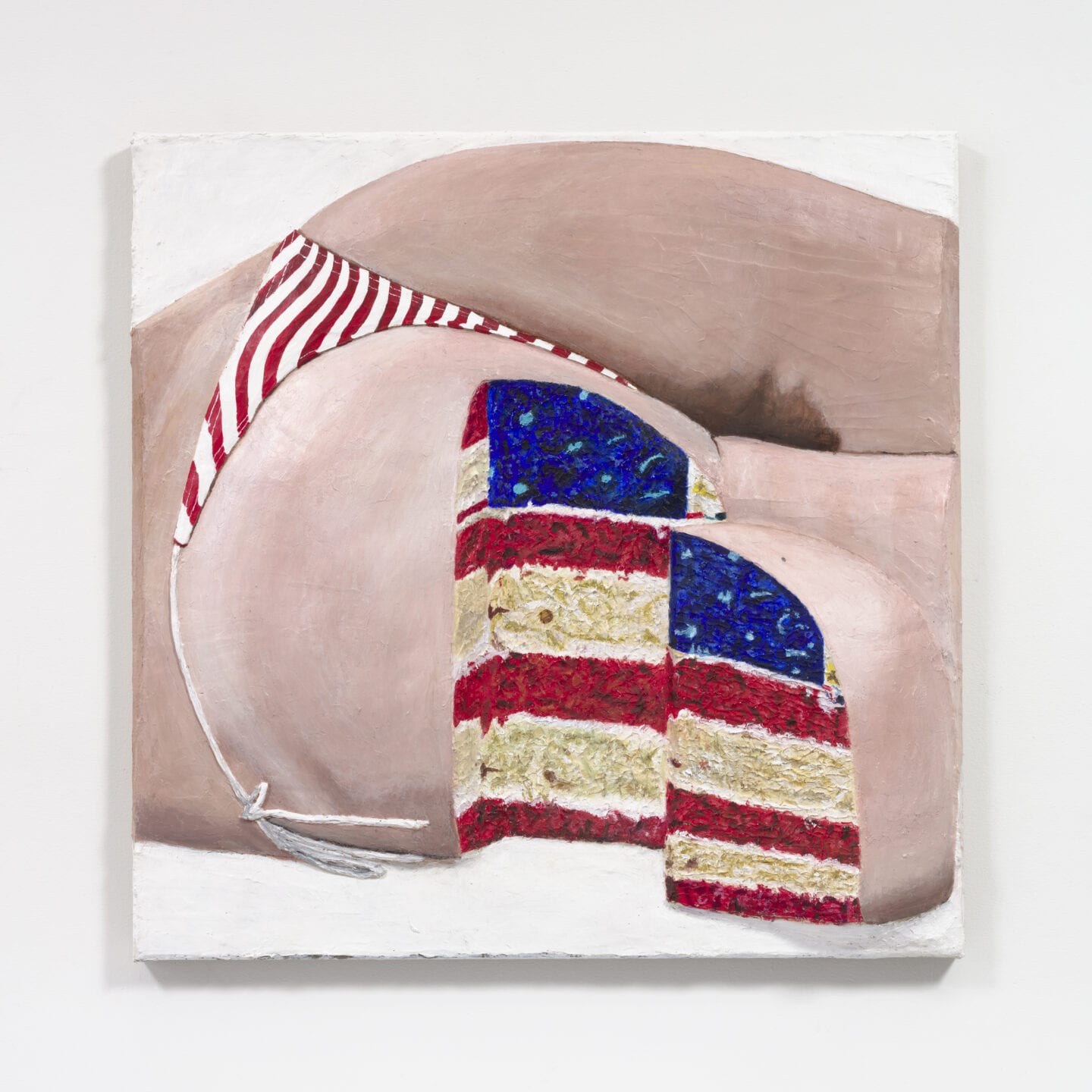 How do you select the images you want to recreate in your artistic style? Do you follow any Instagram or Youtube accounts specifically to stay up to date with "food porn" and makeup trends that inspire your work?
More and more I'm following face painters over make-up tutorials. Artists such as @cakefacerj or @designdain. For food pieces, the images are constantly evolving, as foodie culture evolves and as people globally get more and more involved with Instagram. I still find really surprising, interesting things on the foodporn hashtag!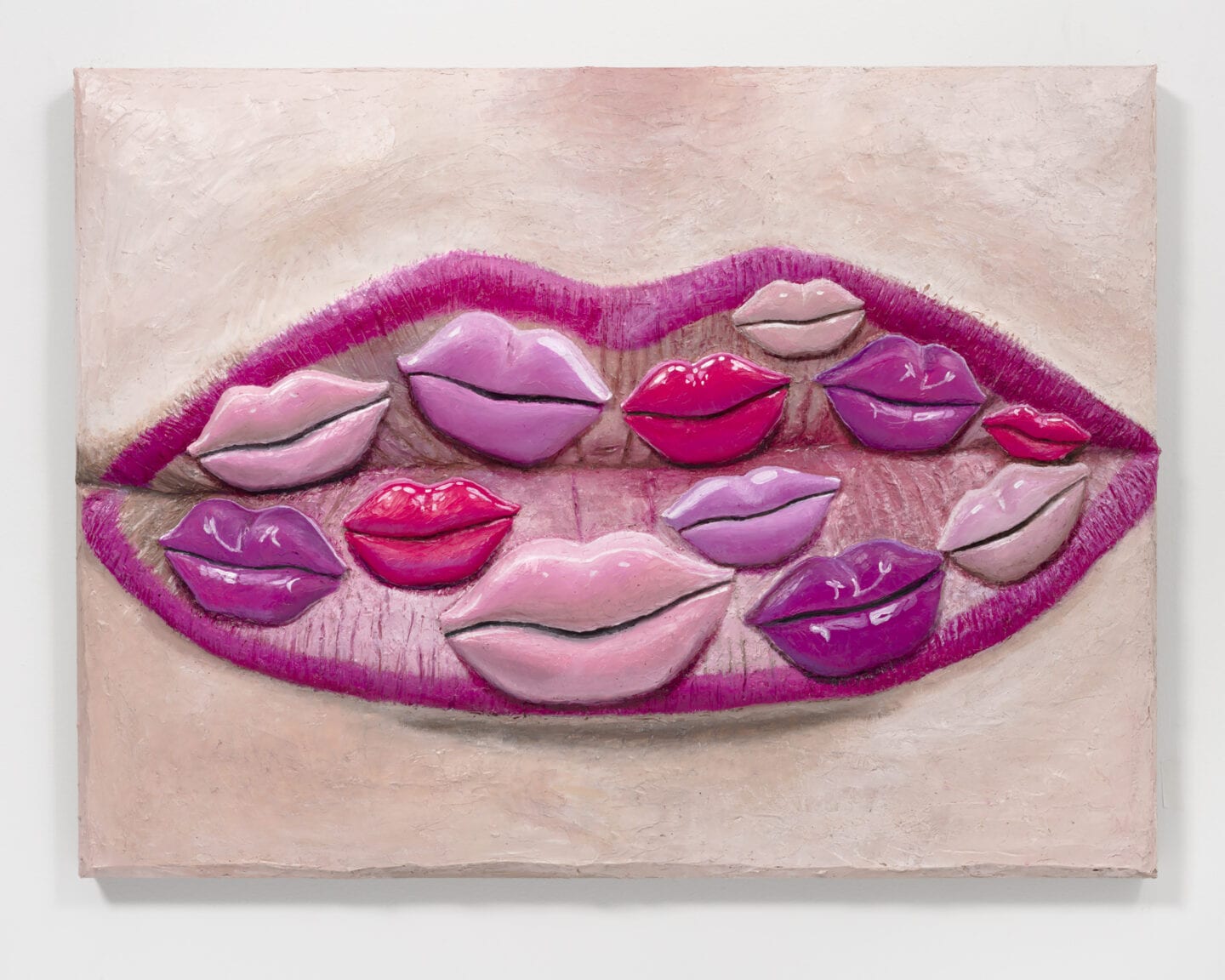 Have you seen any new Instagram, Youtube, or social media trends that you have considered making into a body of work? Or even influence from Tik Tok or other new social media apps that have become extremely popular in the last year?
I'm really interesting in the communal aspect of Tik Tok, where families do dances together, people pair up to sing duets, it's really cool, I haven't really crystallized anything concrete but I like thinking about the attitudes that motivate a platform and the ways those might translate to painting. Someone described my paintings as thirsty or wanting to be liked and I think that speaks to the attitude inherent in apps like Instagram.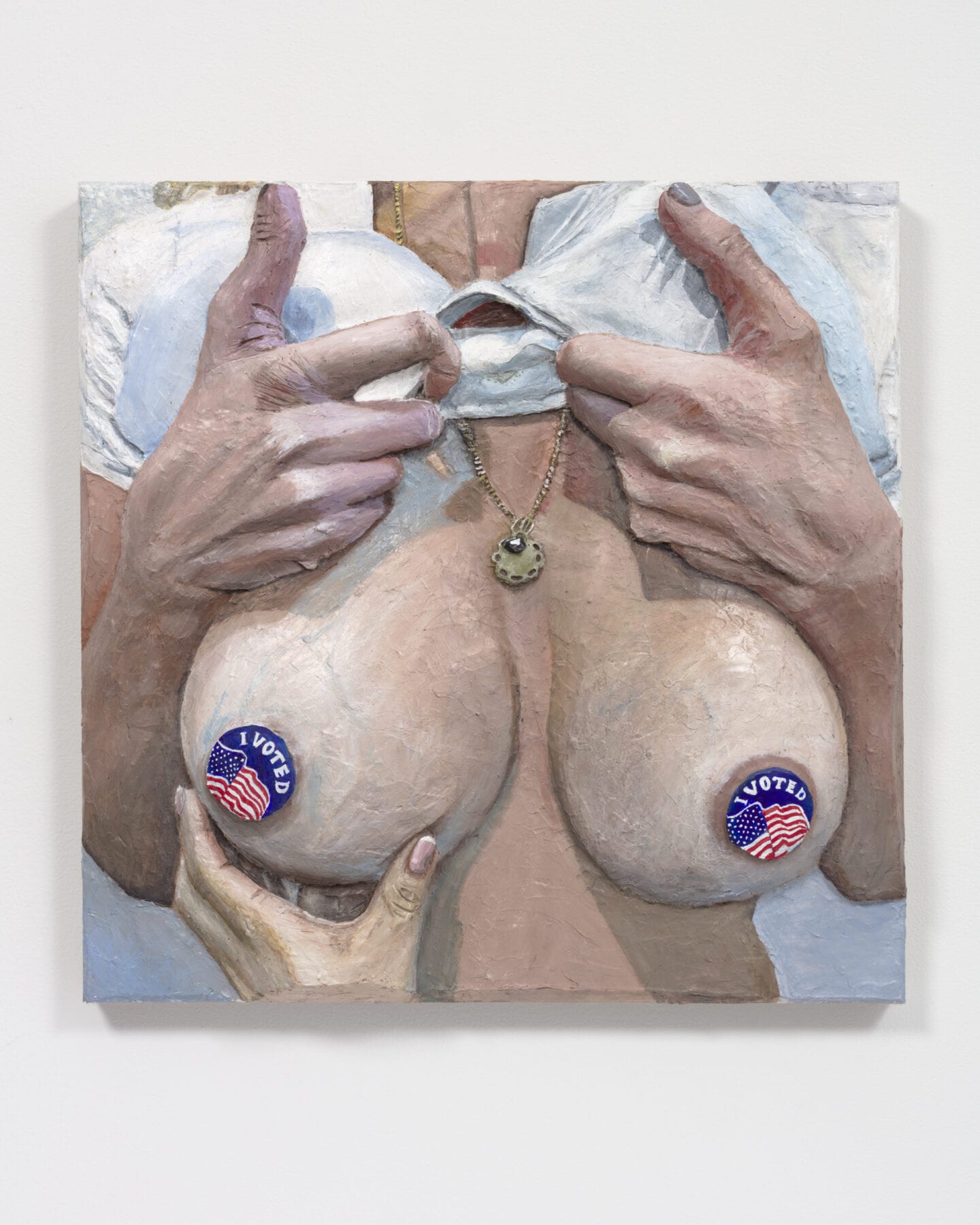 What is your favorite beauty trend of all time?
Well, that is really tough! I have jumped on a bunch of beauty trends over the years, many to disastrous effect (hello over-plucked eyebrows!:)), but maybe a timeless one I used to do in third grade and am all set to return to again, crimping my hair! I just ordered a crimping iron, after seeing Rachel McAdams' hair in Eurovision, what can I say, I never get over 80/s trends I guess!