Emilia Yin: How to "Make Room" in the LA Art Scene

Emilia Yin's gallery, Make Room Los Angeles, is rapidly setting a specific tone within the city's emerging art scene.
---
Thriving art dealer Emilia Yin has captured the attention of the Los Angeles art scene with her edgy program at Make Room, a contemporary art gallery centered around championing female, emerging and artists of color.
Since then, she's helped to place artists with institutions including the Hammer Museum, Columbus Museum of Art and Yuz Museum in Shanghai, among others, and has recently been included in Forbes 30 Under 30's Art & Style.
We sat down and talked with Yin right before the busy Frieze Los Angeles art week, about the challenges of starting a gallery in these times and the tricks to successfully survive the daily grid of running it within such a competitive landscape.
Tell us about your background: where your passion for art comes from and where you got your start in the art world.
I've always known that I will do something in the creative field from a very young age.
My parents were perfume and cosmetic dealers in the 90s. I remember growing up being fascinated by watching them tell stories and share the histories of objects with their clients. I wanted to be someone like them, who can share the stories of different creators and connect with people. I stumbled upon Art History and Studio Art as my major in college. While it was not exactly clear what career path I was pursuing, I developed a deep interest in contemporary art being in LA. In the Summer of 2015, I went back to Hong Kong to visit my family and did an internship at Pace Gallery.
I fell in love with the fast-paced gallery environment and enjoyed working directly with artists and collectors. I didn't think about the idea of the "art world" when I started working, it was more of a community of people that I enjoyed being around and creating interesting projects together.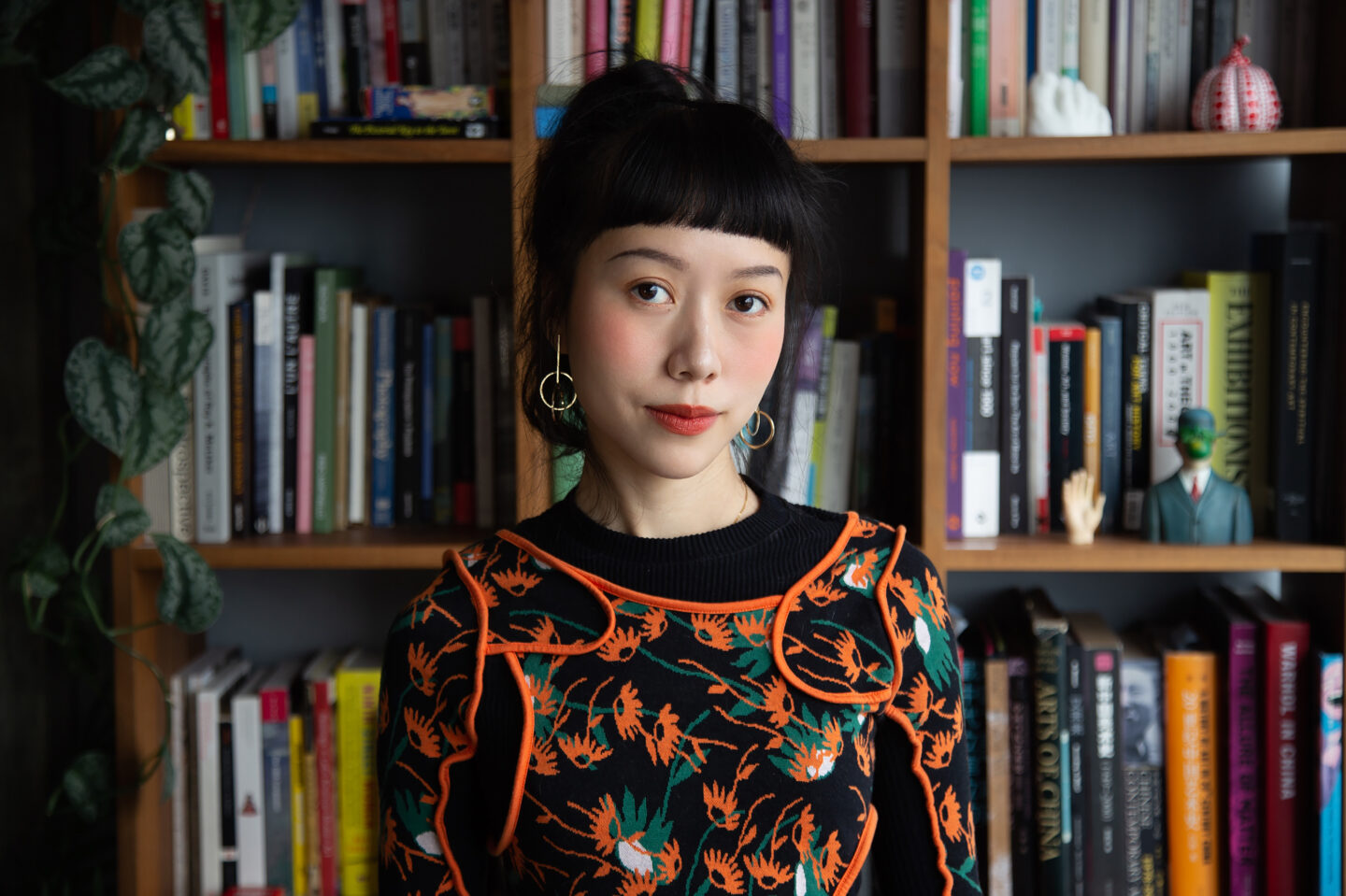 Then you decided to open your own gallery: what was the biggest challenge in starting it, and which are the ones you face everyday in running it within the highly competitive landscape of the art word?
When the gallery started, I met so many exciting artists daily. I was thrilled by such excitement, and things were moving and evolving at rocket speed. I felt the challenge to find a balance between doing interesting projects and consciously building a sustainable gallery program.
I think similar challenges still exist today, but the gallery has grown and developed massively over the past four years. We have more resources and network to support exciting curatorial projects while being committed to the artists we work with.
We are also collaborating with more galleries and advisories internationally to organize ambitious exhibitions exploring interesting curatorial concepts.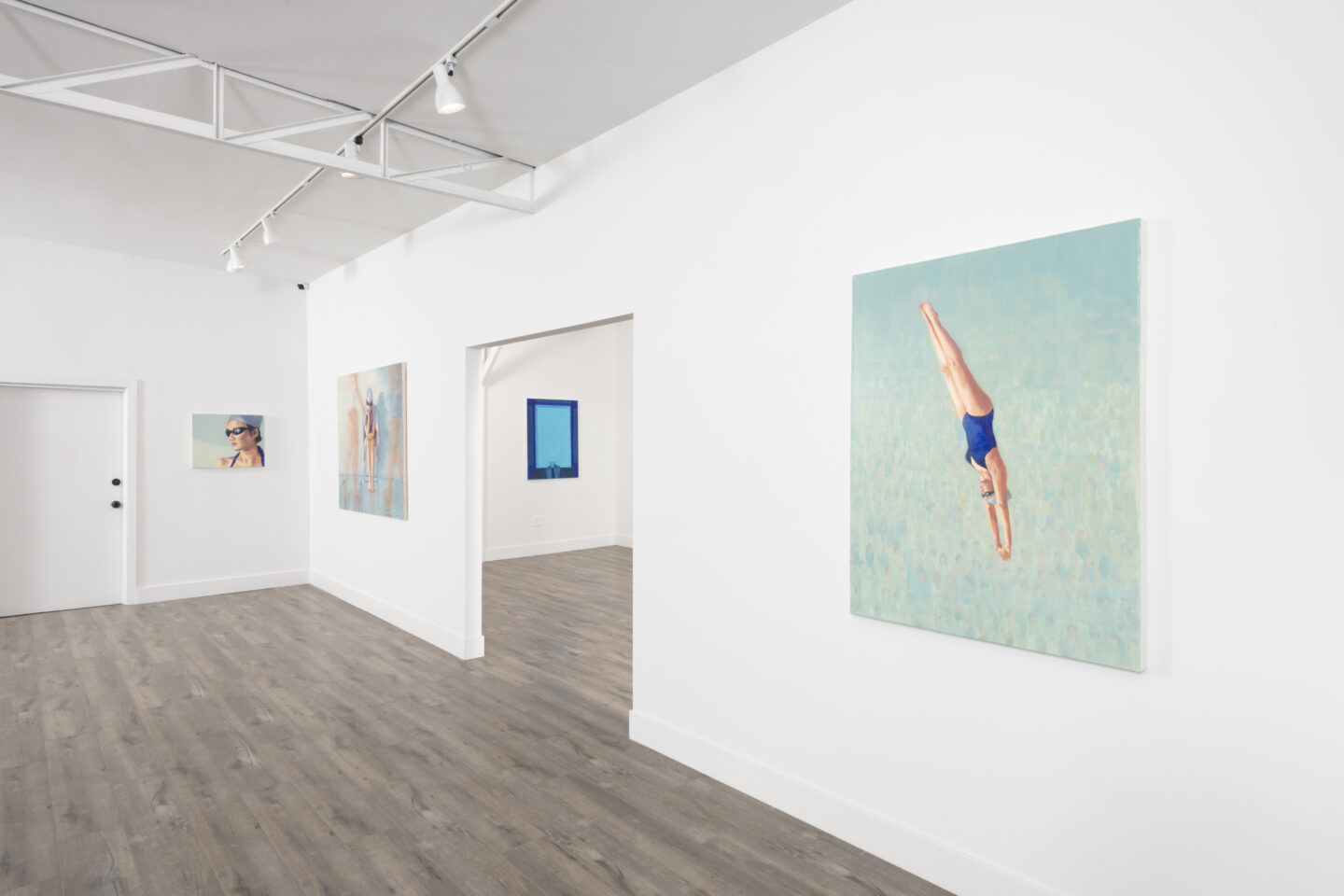 Most of the artists you have shown so far in your gallery were at their first presentation in Los Angeles. This means a lot of research. Can you share just 3 main steps and 3 main factors you're looking for in researching new artists to present?
Studio visits are an essential part of understanding artists' practice for me.
I usually conduct research by reading as much as possible about the artist and meeting with them to learn about their process of making. The encounter is immensely fascinating and informative. I also talk to my collectors and friends in the art community about the artist and get feedback.
The three main factors I look for in an artist to work with are originality, genuineness, and commitment. Originality helps us to look at the new idea and conversation to bring to the table. It is also crucial to me that the artist is creating works true to themselves. You can really tell from the work—things that touch me are usually genuine and vulnerable. It opens new possibilities for us to look at the world we are living in. And lastly, the commitment of their practice. It's easy to have great ideas, but being able to devote themselves to artmaking is not easy, and that leads to success. I love when an artist is committed to making works regardless if there's anyone watching.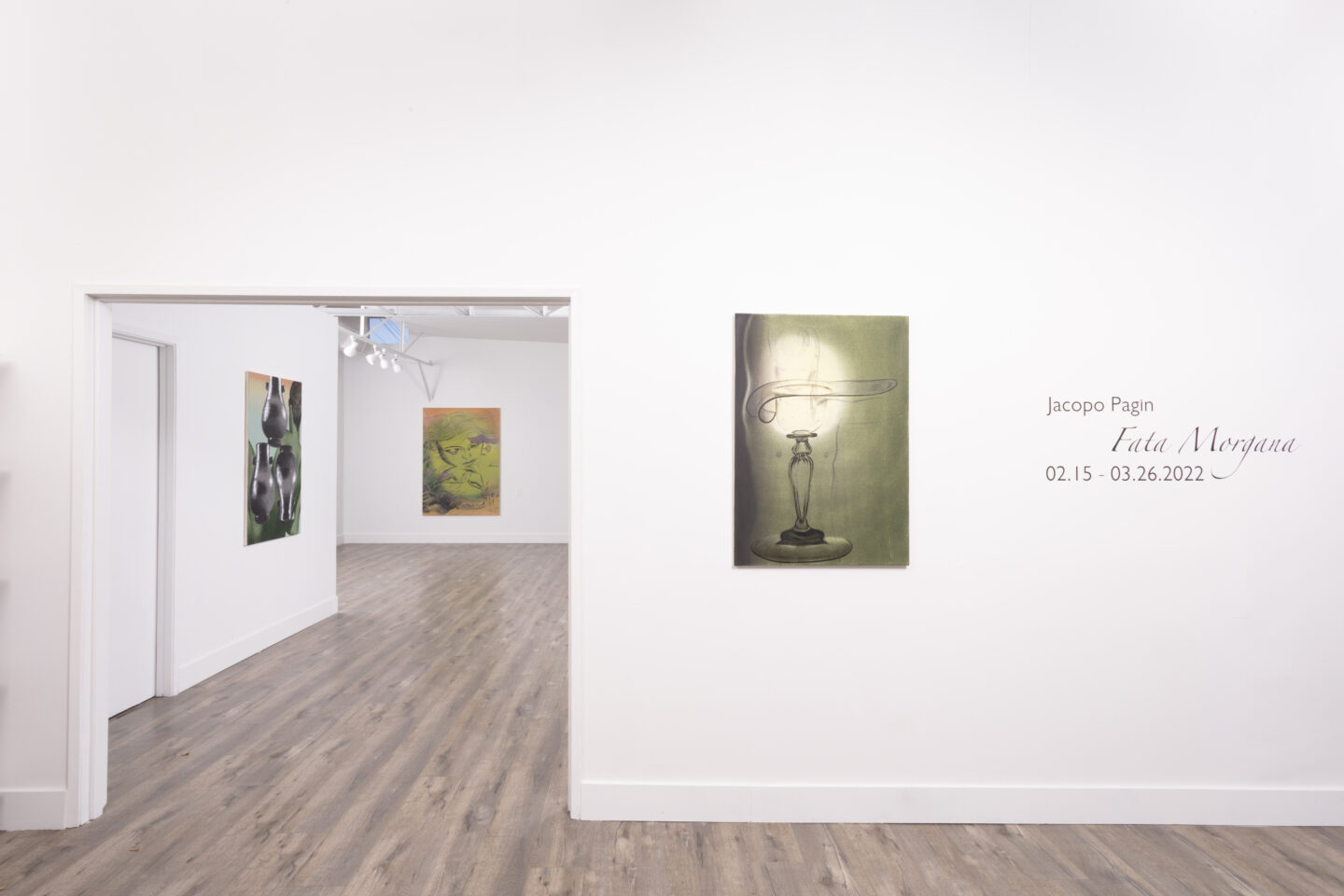 The gallery is located in Hollywood, just steps away from the famous Paramount Pictures Studios. Why Los Angeles and not New York?
I love the weather here. LA as a city also has so much to offer to the contemporary art conversation. More importantly, it's very close to Asia and historically has a large Asian community contributing to a very energetic and diverse dialogue. I love New York City as well. I work with many great collectors and artists there. I very much look forward to expanding to New York when it's the right moment for us to do so.
What kind of audience you targeted with your program and what kind of audience you've ended up in having so far?
Our targeted audience has a keen interest in intersectional conversations, and it has been consistent throughout the development of the gallery program. While making art accessible to a new generation of collectors. We also pay close attention to developing the artist's career by placing them with committed collectors and institutions who can really support their practice.
How would you describe Los Angeles-based collectors, and how do they differ from New York or Chinese ones?
Hard to generalize it, but if we have to, I would say LA-based collectors are very community-driven, whereas New York collectors have more of a competitive edge. Chinese collectors tend to watch an artist develop their practice further before collecting the works, though it's also changing with everything happening so fast these days for artists. Regardless of the region, good collectors are always curious and patient in supporting an artist's growth.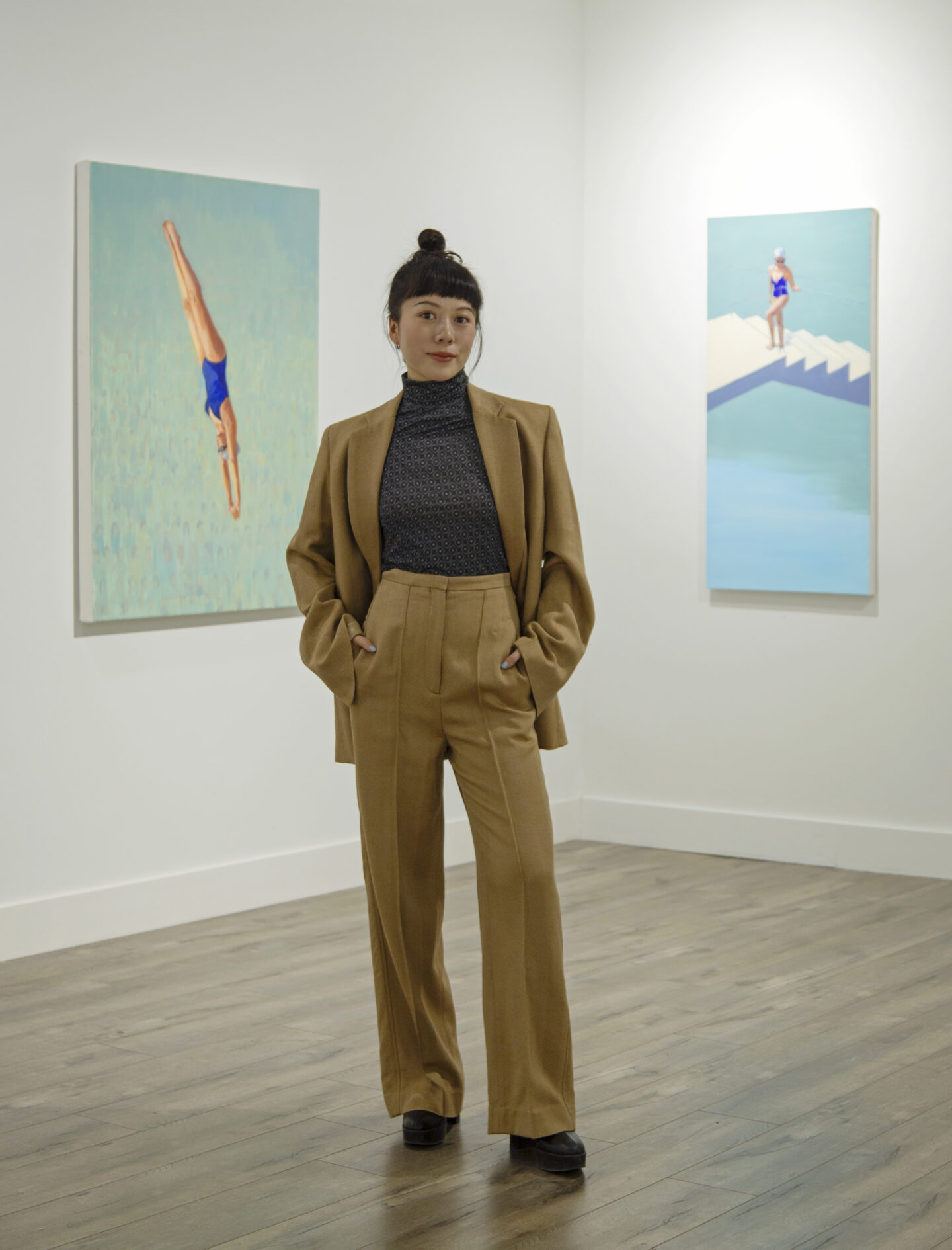 You just closed a solo show of a young and talented China-born and New York-based artist, Yuri Yuan, who just completed her MFA from Columbia University but was already awarded the prestigious Helen Frankenthaler Foundation scholarship in 2020. Can you tell us more about the artist and this show?
Yuri Yuan debuted her first online project Moments of Being earlier last year with us, which has received incredible praise from the audience and critics. Her latest exhibition The Great Swimmer marks a turning moment in Yuan's practice. Working in a consistently larger format the works showcase the influence of cinematic narrative on her practice. Fascinated by the intricate visual constructions of filmmakers, such as Wes Anderson and Wong Kar Wai, Yuan's new works seek to understand the innate connections between narrative and aesthetics. The Great Swimmer also takes influence from the deep ultramarine palettes of the Italian Renaissance as well as the figural masterwork of French Romantics such as Géricault. This body of work presents a narrative in two sets of fragments, hopping between visions of the internal and external, the literary and the cinematic, the real and the dream. The duality of the exhibition is reflected in two distinct and contrasting color palettes, as well as the toggling perspective from the first to the third person throughout the exhibit. For the first time in Yuan's practice a single protagonist—a cinematic heroine—appears in almost every painting.
With Frieze week you're opening a new show. Can you tell us briefly something about it, and what's next for your gallery this year?
We opened the US debut of Italian artist Jacopo Pagin, who has a very multi-facet practice in painting, sculpture, and installation. This exhibition focuses on a new body of paintings he recently developed with a very bold and original visual language. This show highlights the influence of many different aesthetic avenues, including glam rock, occultism, surrealist photography, and the stereotypes of Hollywood present and past. Throughout its wide-ranging subject matter, Pagin's razor focus on color and composition cuts straight through. Fata Morgana is an exploration through the indefinable and chimerical compositions alighted on the expanding and generous horizon of Pagin's canvases.
Next, we will be opening a solo exhibition with New York-based Korean artist Joeun Kim Aatchim in April, then heading to Art Brussels with a two-person booth showing Jacopo Pagin and Guimi You. It has been an incredibly exciting year for us and we look forward to sharing with you all more!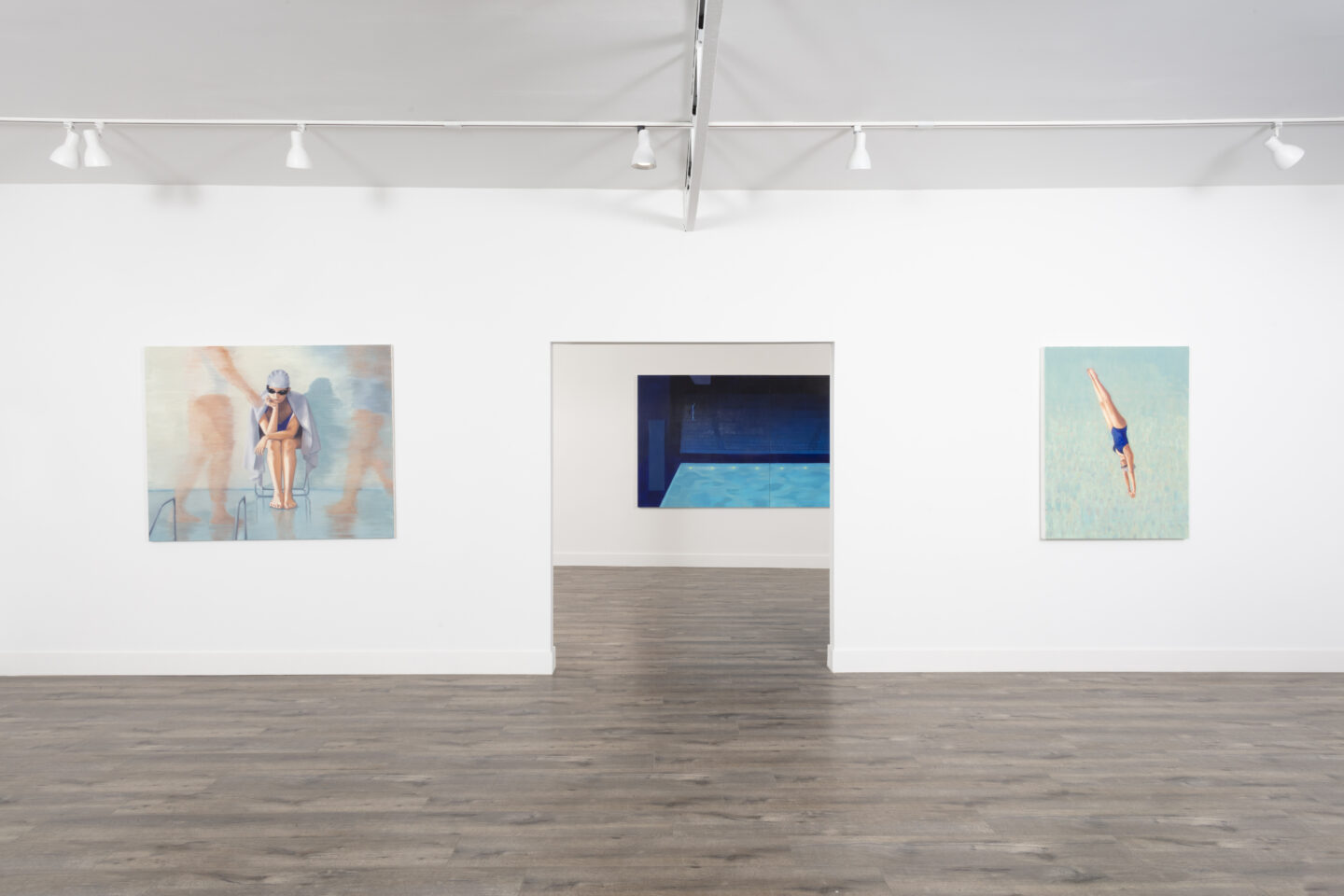 Yuri Yuan "The Great Swimmer" Exhibition View. Photo: Josh Schaedel.