Women Artists That Sold at Frieze New York

Alice Neel, Veronica (1980)
If you're a collector, here are some women artists you should be paying attention to. Check out the round-up of our favorite works that sold at Frieze this year.
---
While the art world has started to welcome price transparency in virtual art fairs, dealers also point to the fact that their carbon footprints have ground to zero as a result of not having to ship and transport artwork to faraway destinations.
This year Frieze New York saw impressive results as gallerists were able to promote their artists to a wider virtual audience. Female artists saw consistent and strong sales, topping the hundreds of thousands. Below we recap some of the works that saw success during the first-ever virtual Frieze run.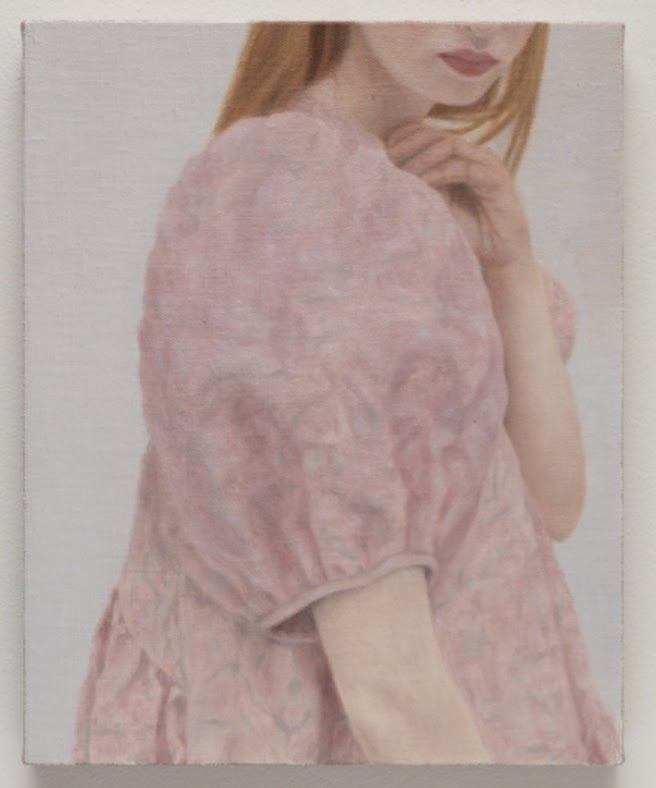 David Zwirner: Suzan Frecon, untitled composition in four colors (2020), $400,000. Alice Neel, Veronica (1980), $550,000. Isa Genzken, Nefertiti (2018), $250,000.
Hauser & Wirth: Lorna Simpson, Chicago (2020), $350,000. Rita Ackermann, Mama, Aftermath Leaving Neverland (2020), $275,000. Simone Leigh, Village Series (2020) $110,000. Mary Heilmann, Hermosa Sunset (2018), $60,000. Jenny Holzer, Selection from Truisms: A positive Attitude… (2015), $200,00. Avery Singer, Untitled (study) (2020), $150,000.
Gagosian: Katharina Grosse, 8 spray paintings sold priced between $43,000 to $157,000.
Pace Gallery: Loie Hollowell, Expanding Figure (2019), $250,000. 13 photographs by Nina Katchadourian, "Sorted Books" series (2019), $3,800 each.
Ortuzar Projects: Dorothy Iannone, JE VEUX TE POSSÉDER MALGRÉ MES PRINCIPES, (1972), $150,000.
Victoria Miro: Maria Berrio, The spike of the Crocus (2020). Adriana Varejo, Blue Song, (2019).
Salon 94: Marilyn Minter, Peak-a-Boob (2020), $120,000. Four works by Alake Shilling ranging in price from $8,500 to $20,000. Laurie Simmons, Country Road: Kentucky (1984), $45,000, Birthday Cake (1984), $45,000.
Gallery Xavier Hufkins: Tracey Emin sculpture for $60,000 and drawing $30,000.
Night Gallery: Jesse Mockrin, Madame, (2020), Approach, (2020).
Marian Goodman: Annette Messager, L'Immaculee' (2020).
GRIMM: Loie Hollowell, Boob Wheel in red, brown and blue (2020), $150,000. Rosalind Nashashibi painting $12,300. Letha Wilson, sculpture for $12,000. Louise Giovanelli, Dyer (2020), btwn $10,000-20,000.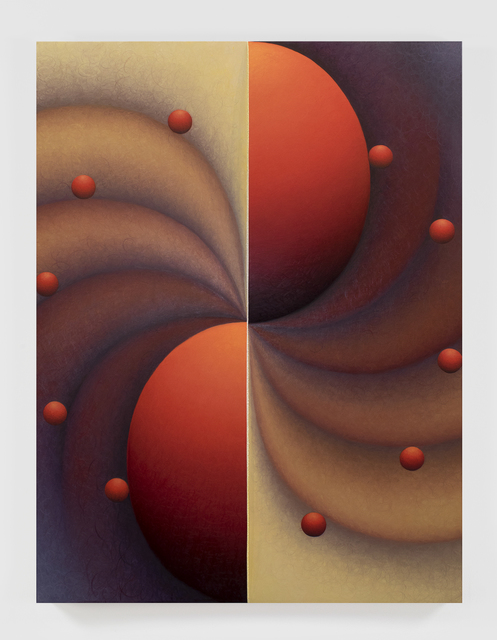 Fredericks & Freiser: Jenna Gribbon, 10 paintings priced between $6,000 and $20,000. Jocelyn Hobbie several paintings ranging from $24,000 to $60,000. Haley Josephs, Moves into Light, 2020, Ashes, 2020.
Eric Firestone: Mimi Gross, Gertrude and the Secretaries (1974), $30,000, The Men of Sears Roebuck (1973), $25,000.
Lehmann Maupin: Catherine Opie, Rainbow Falls #2 (2015), $30,000.
Kohn Gallery: Kate Barbee, two paintings priced between $20,000 and $22,000. Caroline Kent, painting for $12,500.
And Now: Michelle Rawlings, seven of eight paintings priced between $5,000-$7,000.
Galerie Maria Bernheim: Sarah Slappey, Tied Up (2020), priced between $2,500 and $10,000.
P.P.O.W: Robin F. Williams, A sound around no one, (study) (2020).
Garth and Greenan: Gladys Nilsson, four paintings priced between $65,000 and $125,000.
Kasmin Gallery: Jane Freilicher, Untitled (Forsythia and Orange), $65,000.
Rachel Uffner: Arghavan Khosravi, A Gentle Greeting (2020), The Balance (2019).
Kohn Gallery: Caroline Kent, a painting for $12,500.
Altman Siegel: Koak, three paintings, $8,000 each.
Rodolphe Janssen Gallery: Louisa Gagliardi, Puzzled (2020), Another Avalanche (2020), between $10,000 and $15,000 each.
Miguel Abreu Gallery: Eileen Quinlan, print, $32,000.
David Kordansky Gallery: Linda Stark, eight of eleven works on paper, between $10,000 and $12,000.