Booming Art Equity Fund Yieldstreet Reveals Monumental Mural During Frieze LA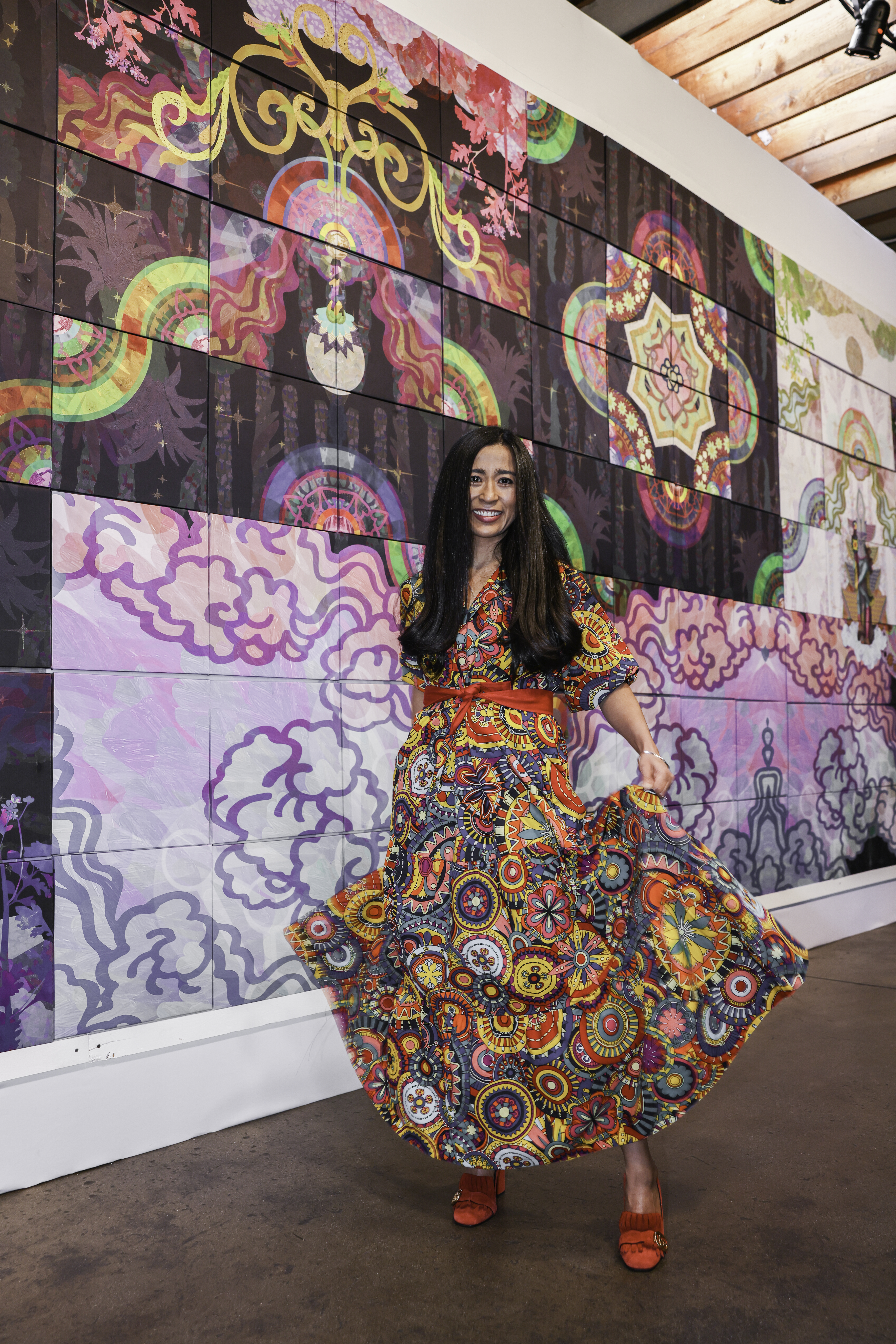 Investors were able to take home a physical piece of the artwork created by New York-based artist Saya Woolfalk, whose solo exhibition is currently on view at the Newark Museum of Art.
---
Yieldstreet and Phillips came together this past week during Frieze Los Angeles for a stellar party featuring up-and-coming New York artist Saya Woolfalk, whose monumental mural Cloud Quilt (2022) was made up of 196 unique tiles—a clever metaphor for investing in Yieldstreet's art funds. Each guest was offered an immersive experience by taking home a physical piece of the art.
Among the chic guests in attendance were investors, museum curators, collectors and gallerists. By the time guests of Yieldstreet basked in the glow of a Beverly Hills sunset, Woolfalk's mural was revealed—whose work, when arranged together, coalesced science fiction and fantasy to re-imagine a world in multiple dimensions in a single unified space.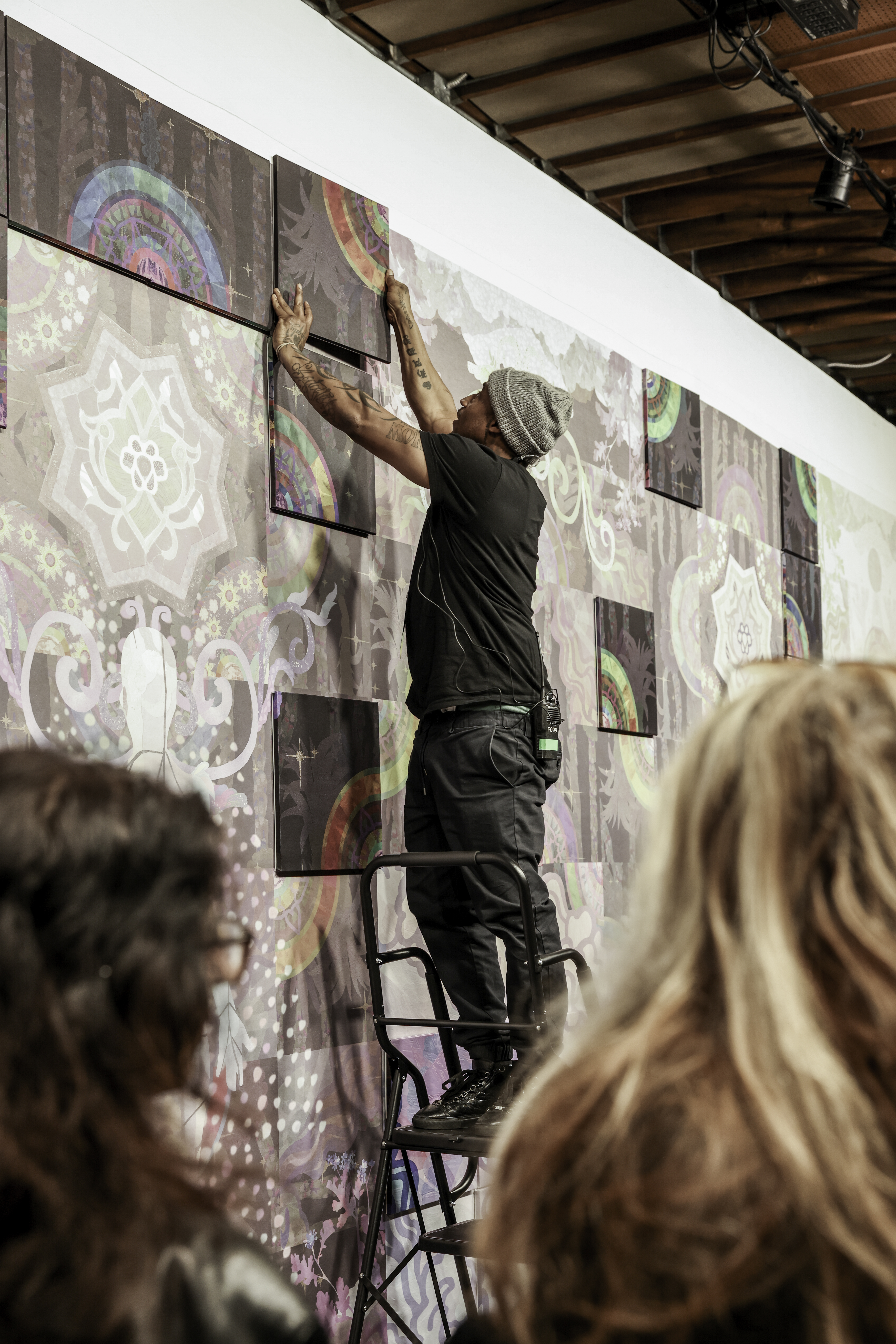 Yieldstreet offers investors the opportunity to invest in a diversified collection of artworks by a number of different artists. "With as little as $10,000, investors have access to $10 million dollars of masterpieces, mid-career and some emerging artists," said Rebecca Fine, Head of Yieldstreet's Art Investments. All of Yieldstreet's funds are presented with a specific curatorial focus, providing exclusive access to educational programming and events with artists, curators and art market makers.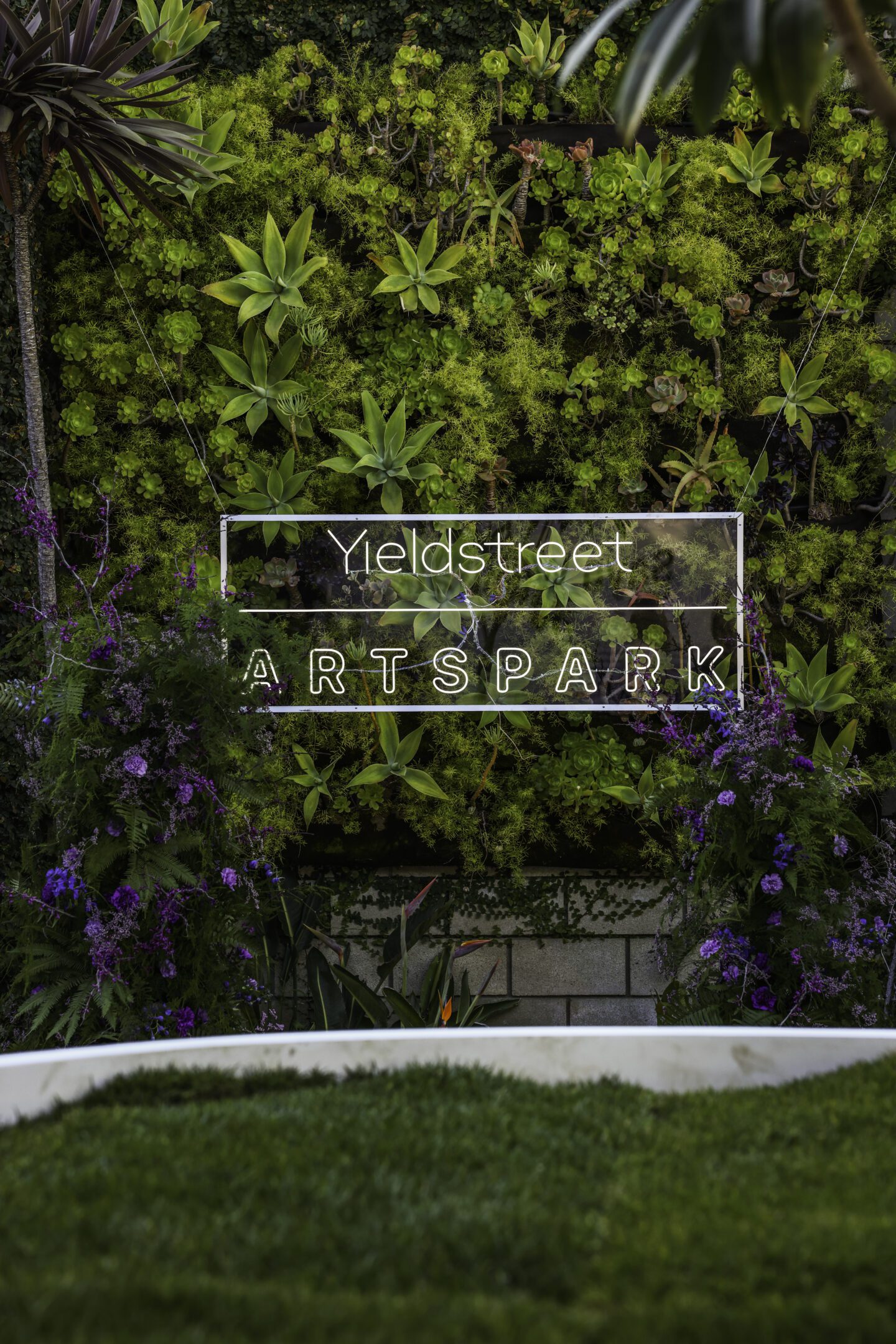 When it comes to art funds, Fine is no stranger to the trending new market of alternative asset classes. As a founder of Athena Art Finance, she was acquired by Yieldstreet in 2019. Leading the art funds launched earlier this year, Fine has now accumulated a pool of hungry investors who want a taste of the blue chip art world.
"I think people are watching the news about the art market and want to participate in the boom," Fine says. "They see a lot of wealthy people making money and are excited about the investment returns. Others are looking at art as a way to diversify their portfolio with an investment that is linked to a 'hard' asset, in order to hedge against rising inflation. Others have curiosity about art as an asset class and want to get their feet wet. And we're honored to give our investors access to exemplary artworks by important and influential artists."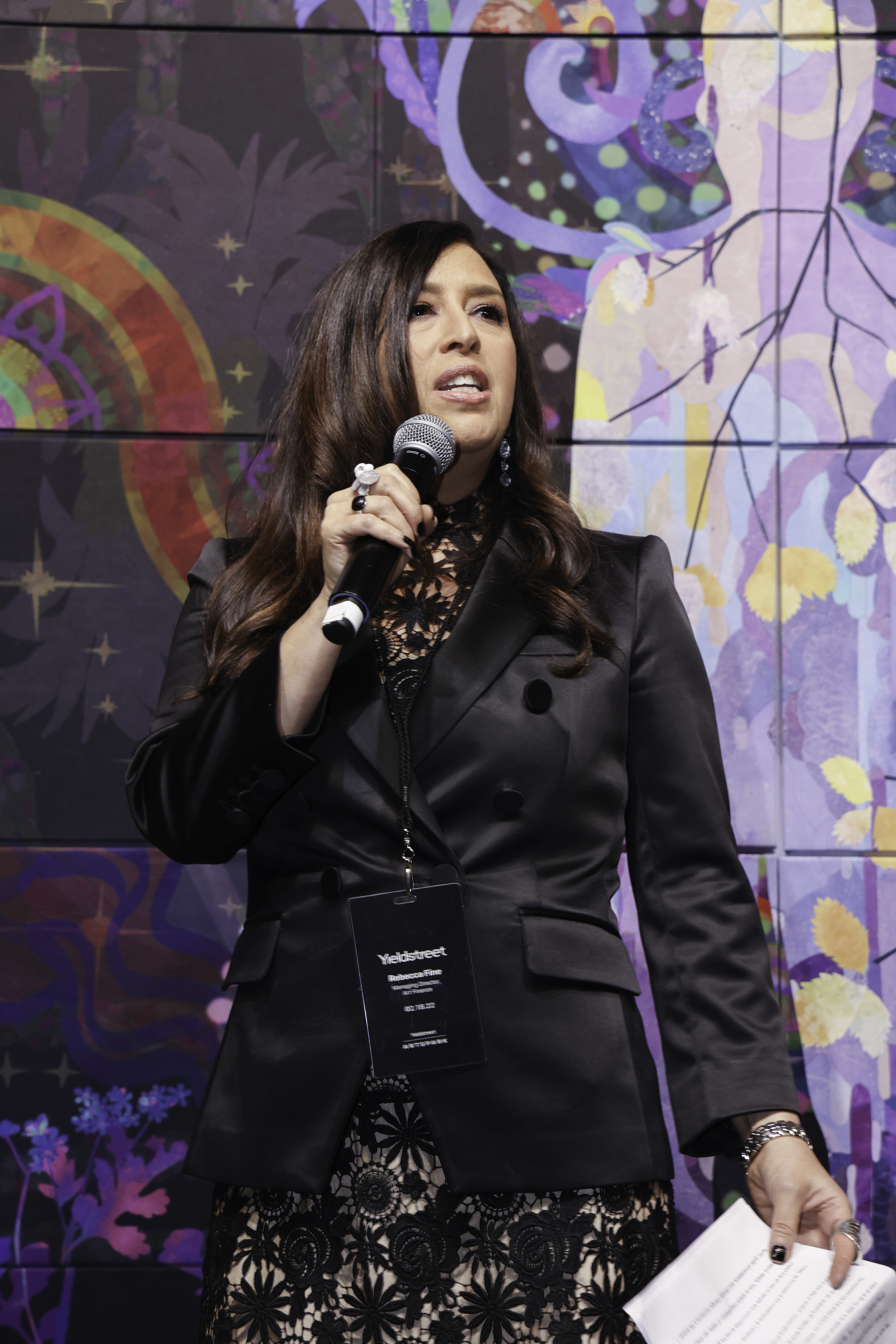 The company's most recent fund was dedicated to the Artists of Harlem, highlighting 100 years of brilliant artists from the Harlem Renaissance through the present day. Noteworthy artists in the funds include Alice Neel, Faith Ringgold, Norman Lewis, and Glenn Ligon, to name just a few. Many of the artists represented in the fund have recently been the subject of major retrospectives and important exhibitions, resulting in heightened recognition and interest in their artworks.
"These are all artists with deep historical importance and museum support who are just now gaining well-deserved recognition among a new class of collectors (after being largely overlooked due to their race and gender) and are therefore well positioned to experience significant increases in value." Fine says. "Faith Ringgold has a huge retrospective at the New Museum (in NYC) right now and one of the fund's artworks is included in the exhibition. This is a historic, must-see show."
Understanding the market for a particular artist's work is essential to Yieldstreet's art funds. When it comes to investing in this alternative asset class, Fine says: "Diversification reduces concentration risk and provides better protection against price fluctuations while still enjoying all the benefits of value appreciation."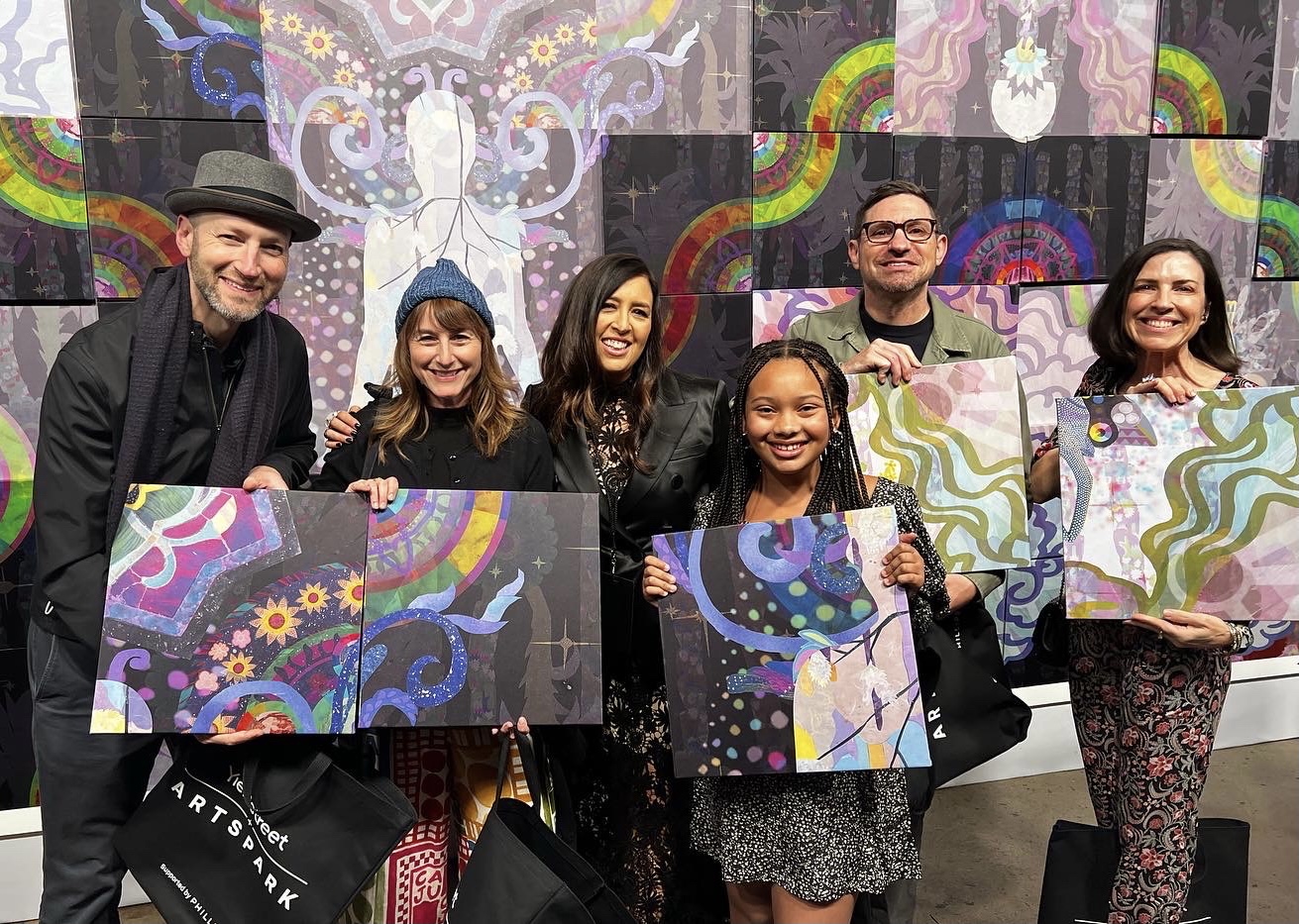 To start diversifying your portfolio with Yieldstreet, click here.