'Beautiful Boy' Discusses Gender Through Art at Millbrook Boarding School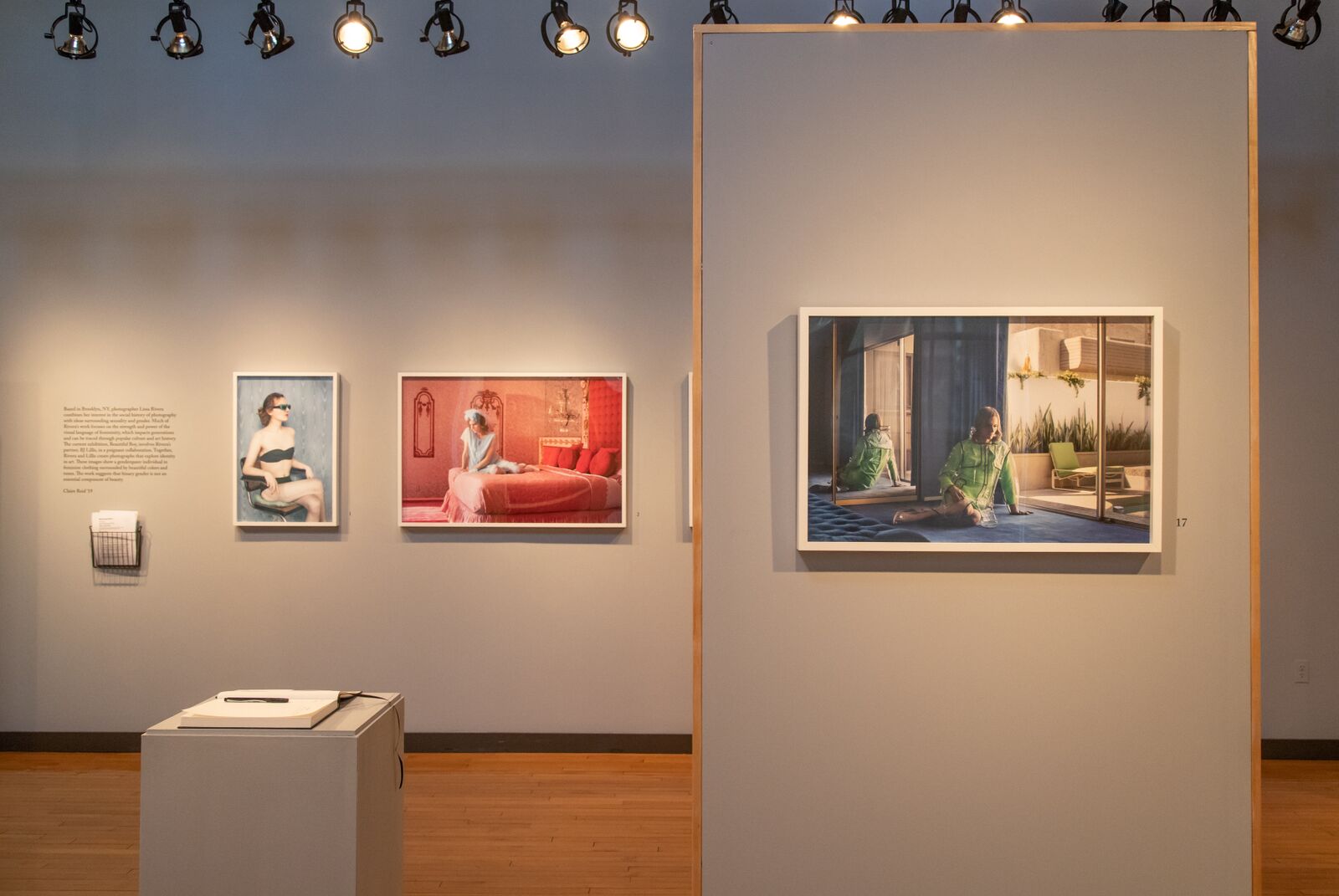 For artist Lissa Rivera everything comes from a personal space, as can be seen in her current solo exhibition Beautiful Boy at the Warner Gallery at Millbrook School. Beautiful Boy explores the social history of photography and themes of identity, sexuality, and gender through Rivera's photographs of her domestic partner and muse BJ Lillis. The series features the images of a genderqueer individual in feminine clothing seen in a variety of locations and surroundings suggesting to the viewer that binary gender, as explained by the exhibition wall text, is "not an essential component of beauty."
The series is the latest ongoing project of the New York City-based photographer and curator Lissa Rivera, who received her MFA from the School of Visual Arts and has exhibited internationally. Her series Beautiful Boy grew as an off-shoot of her relationship with BJ Lillis, sometimes blurring the lines between their relationship and the photographs. Both felt unable to express themselves fully, for Rivera as a woman artist who said she didn't quite fit into traditional norms of femininity, and for BJ identifying as non-binary and trying to understand what a desire to be feminine meant. Photography became a tool for them to explore images and identity by looking at the history of photography, informal snapshots, portraits by non-identifying artists, and images of male impersonators, like Marlena Detrich. Rivera chooses all wardrobe and locations for shoots while BJ brings a vulnerability and dedication to the photographs, as well as in his time accompanying Rivera on artist talks and Q&As, something that Rivera is quick to acknowledge, noting that the role of the domestic partner of a male artists has traditionally been played by women in history.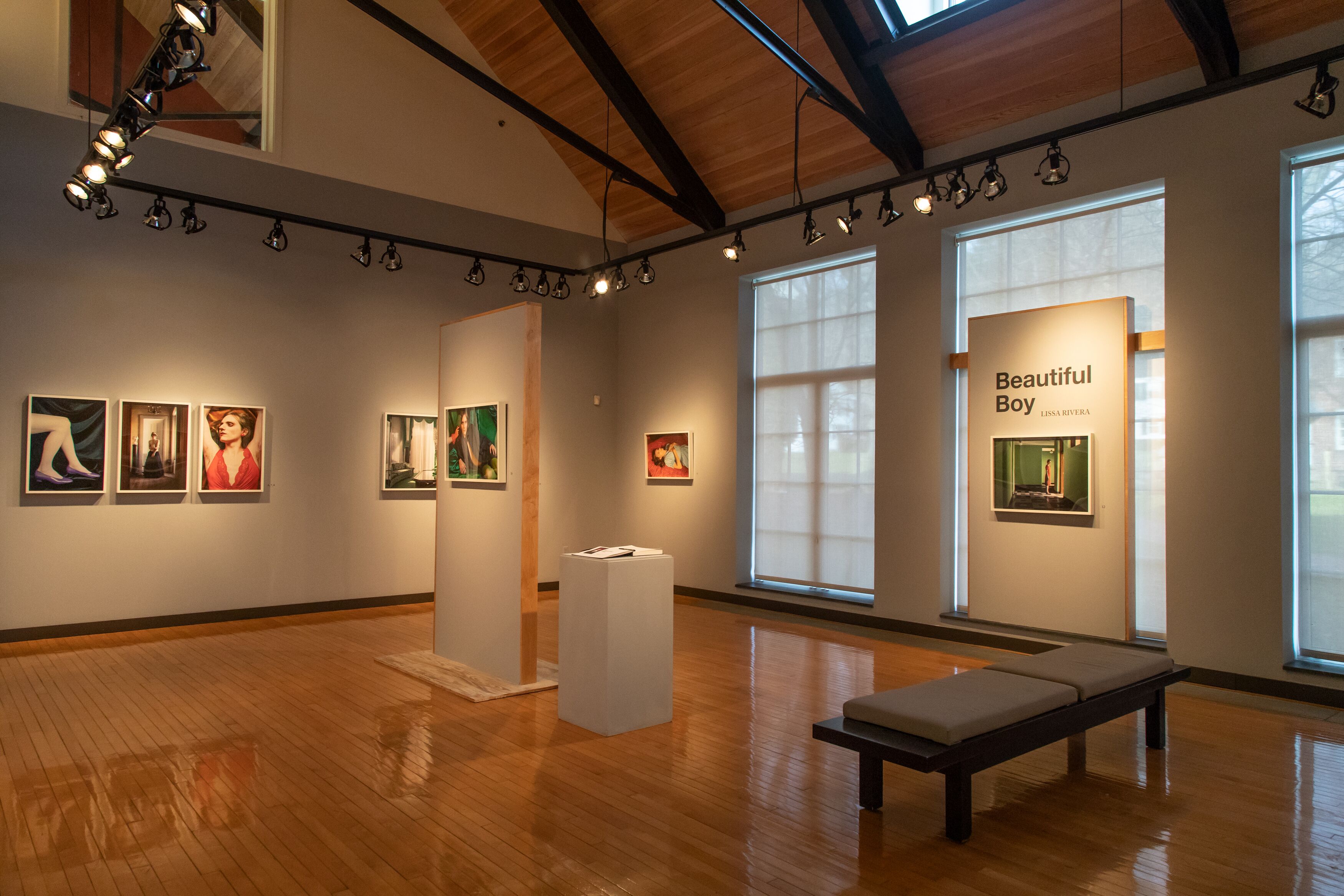 The exhibition is auspicious and groundbreaking at a time when LGBTQ rights and gender binaries are at the forefront of a cultural revolution, seen most preveniently on liberal arts college campuses. It makes it all the more fascinating that the show is exhibited on a boarding school campus located in farm country only a 90-minute train ride from New York City.  
The exhibition was the brainchild of Sarah MacWright, Art Department Chair and Director of the Warner Gallery. As a photography teacher at Millbrook, MacWright started teaching Rivera's work two years ago for lessons on color theory, having students look at the use of color, narrative, and the themes of identity, beauty, belonging and longing presented by Rivera that MacWright felt were themes close to students' lives and experiences. MacWright curated the show with the collaboration of Rivera and her representatives at ClampArt gallery, owner Brian Paul Clamp and director Raechel McCarthy. "It was clear we all love this work," says MacWright, "and we loved the idea that it would part of a high school for a few great months." MacWright noted that the experience of seeing the photographs in person compared to on-screen provides the viewer with a richness in color and value, "as objects they are over-the-top gorgeous….to my mind the aesthetic experience of them as photographs is exactly right. Their formal power and pleasure are magnified as sleek photographic prints."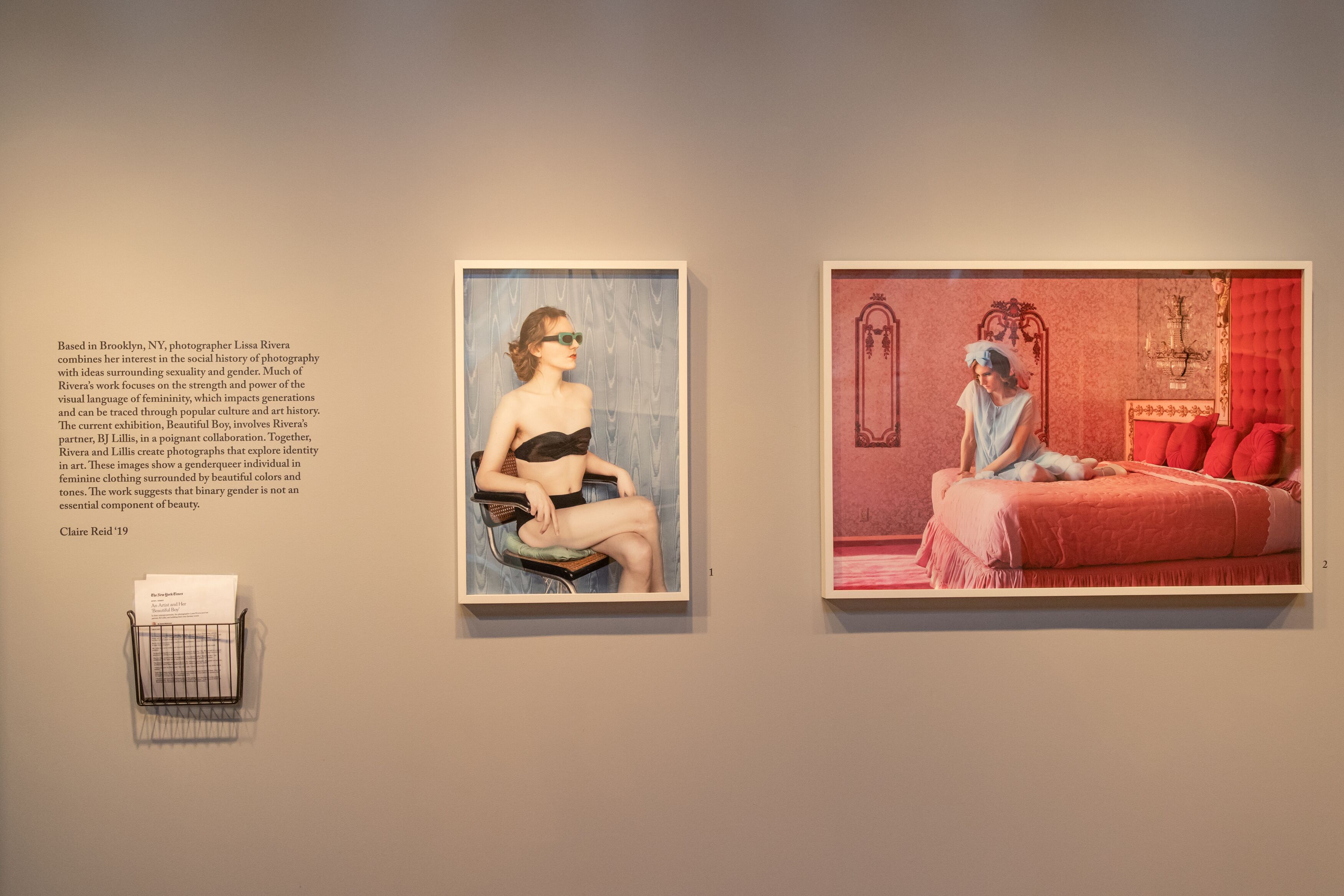 Millbrook involved students in the exhibition and even added it to the school's curriculum. Sara Krauss, a member of the English department, created a new course last fall called 'Representations of Beauty in Literature' and worked with her students to create didactic material for the show, including the artist bio, which was written by current senior Claire Reid. Drama classes had students write dialogue based on what they saw in the images.
The show opened on January 3 with an opening reception and artist talk with Rivera and BJ, which was attended by over fifty students. The students engaged with the work in such a sensitive, mature, and advanced way that Rivera stated that it seemed like such a hopeful change from her own high school years, which were filled with homophobic bullying and hetero-normative teaching. During their visit, many gender fluid or gender-questioning student at Millbrook approached Rivera and BJ to express their interest in the work and their own feelings of not fitting into gender norms.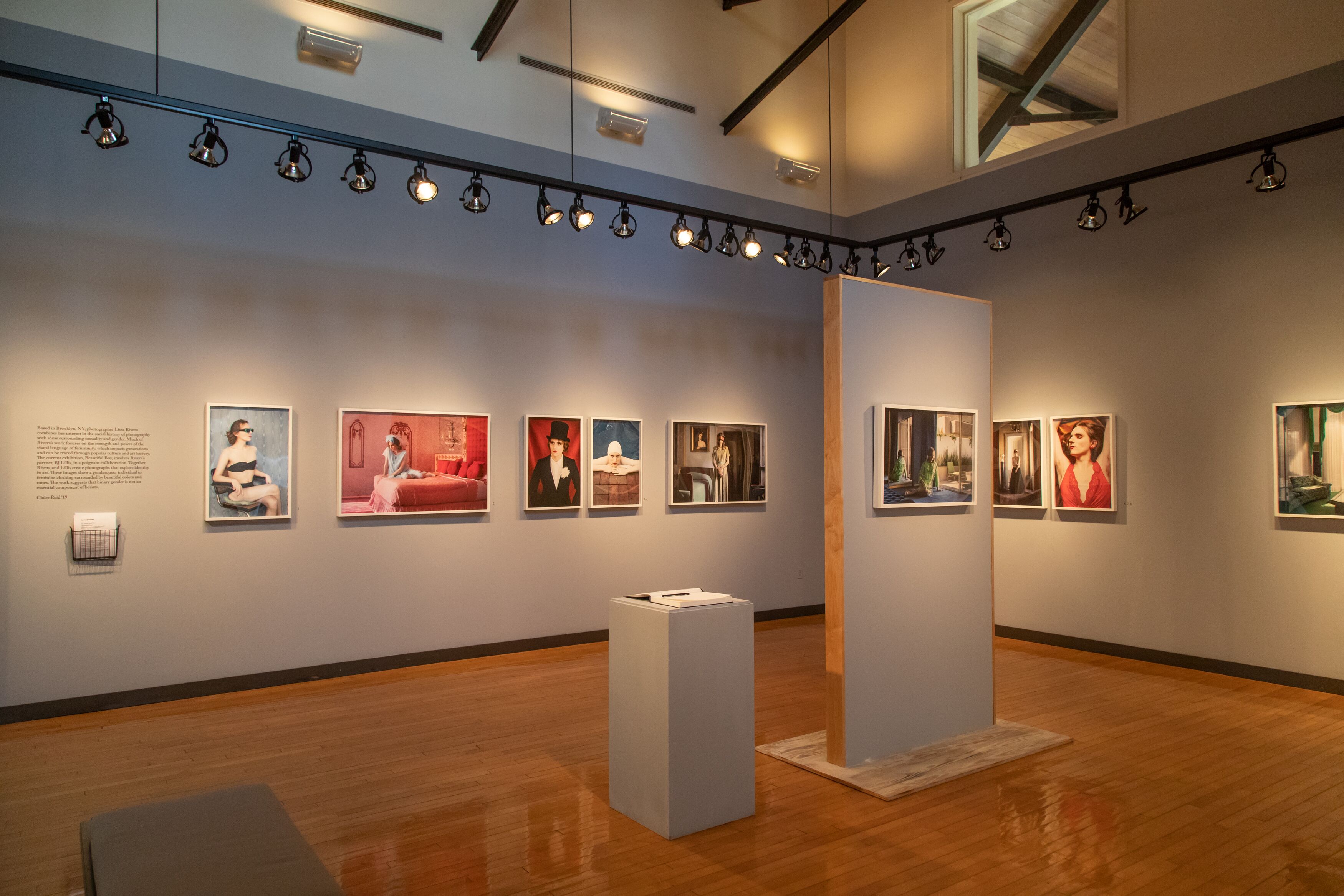 Millbrook is clearly growing in its understanding of gender identity, explained MacWright, stating that the school is taking strides in using pronouns correctly and making sure that all students feel understood and respected, "knowing each other, deeply and correctly, is one of the most essential things we can do as a community. Gender identity and expression is an important part of our task."
See Also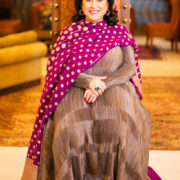 Gender identity is not the only theme explored in Rivera's work. At her artist talk, Rivera spoke to the power of images and how they can make one feel, "I talked about how looking at Instagram can make you feel like you want to change yourself," says Rivera, "I felt that there was a strong reaction from the students that they experience that. Because the work although it is about our relationship and about being able to be free from a binary, it's also universal in a lot of ways."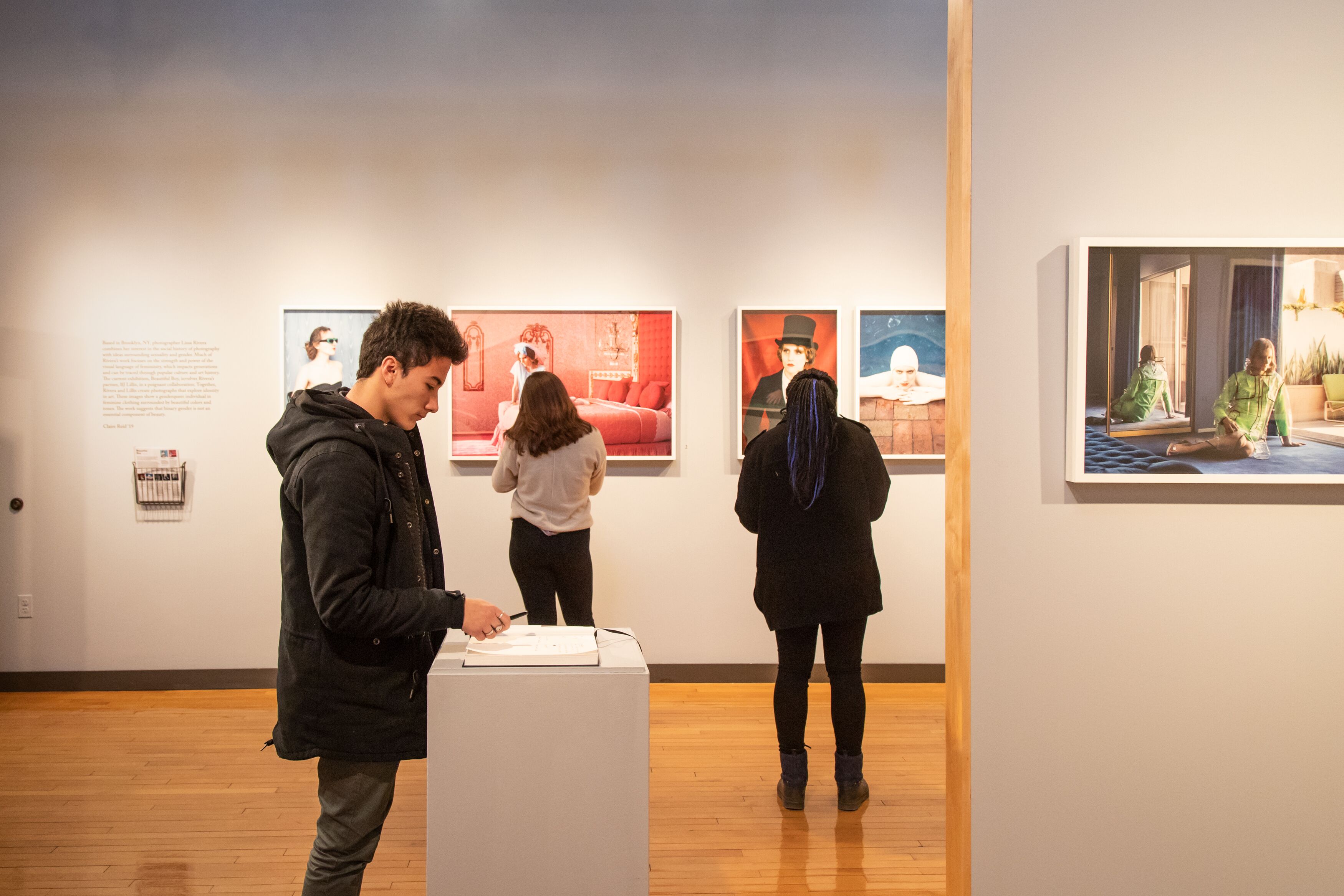 For students and faculty at Millbrook, the power of art is a prominent part of teaching, as MacWright notes, "As teachers, we can look into contemporary art to find a role model for each of our students, to find someone of a similar background or life experience. We care about bringing a variety of artists to campus to show students that artists are just like them, not only in their backgrounds but in their curiosities and passions."
Beautiful Boy is on display at the Warner Gallery at Millbrook School until April 19th, 2019.