Art Advisor Stephanie Manasseh on Curating Sol Lewitt in Belgium

From Canada to Brussels, Stephanie Manasseh has been working at different levels and capacities in the art world, including being the founder of Accessible Art Fair (ACAF), one of the pioneering art fairs allowing the artists to tackle the stage without any gallery mediation. Having always been passionate about giving a high-end platform to underrepresented artists in upscale environments, this philosophy extends to her art advisory and curatorial practices, as well as her recent involvement in Art & Tech with a newly launched arts hub in the Berkshires, Massachusetts.
We talked with her after the opening of a major Sol LeWitt exhibition she has co-curated at the Jewish Museum of Belgium, Brussels on December 2, 2021.
Tell us about this show and how you got involved.
Curating a Sol LeWitt exhibition has been one of the highlights of my career. Considering where we are today and in the current climate, it is a slight miracle that this show is even taking place. Let me take you back a few years. I was approached by the Jewish Museum of Belgium, asking me to bring them a show stopper — a blockbuster of sorts. I was touched that they approached me and I understood my capacity to bring art projects to life.
When on one occasion when I was in the Berkshires, I went to visit the Massachusetts Museum of Contemporary Art (MassMoca) for the first time. MassMoca is an oasis of a museum in a quiet blue-collar town in eastern Massachusetts. In 1999, MassMoca was built and in 2008, a Sol LeWitt wall drawing retrospective opened to the public with 105 large scale works.
Words cannot express the joy I had there, immersed in these colours and shapes; but also immersed into Sol's brain, constantly challenged with numbers, figures and equations.
Luckily for me, MassMoca's curator came down from her office to say hello. I asked her a few questions which led to a conversation about the family and how incredible and supportive they are (all very true by the way). Then I made a call to Carol and Sofia LeWitt – had the most incredible connection, and the rest, as they say, is history.
"Words cannot express the joy I had there, immersed in these colours and shapes; but also immersed into Sol's brain, constantly challenged with numbers, figures and equations."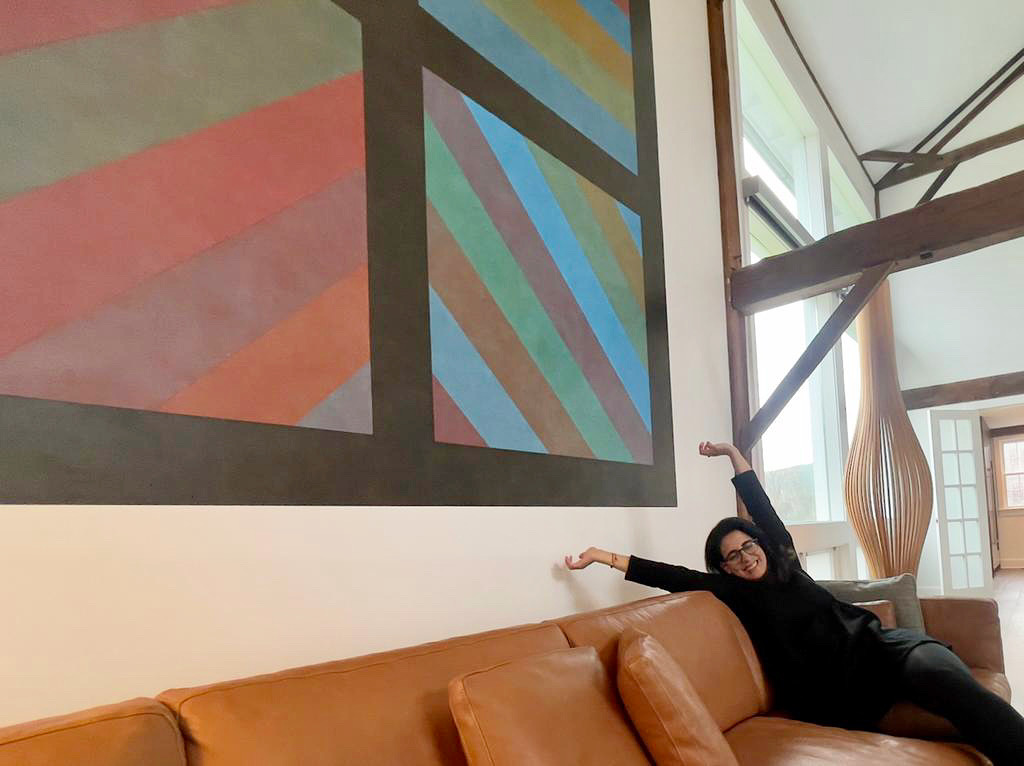 Your advisory firm is based in Brussels, where you currently live and work. How is the art scene in Brussels right now?
I launched SM Art Advisory over 10 years ago as an extension of the Accessible Art Fair (ACAF). There is a real hunger for art collecting in Brussels and Belgium as a whole and I am very pleased to work with art advisor Alana Voldman on our new project that works directly with architects and interior designers to integrate art into their projects at the initial phase.
You are also the founder of Accessible Art Fair (ACAF), which, with a disruptive model, was one of the first fairs in Europe allowing artists to directly present their works without any gallery representation. The fair is now scheduled for October 2022. What can we expect?
I learned a lot over the course of the pandemic (as did everyone else) and one thing I learned is that nothing is certain and that it is impossible to plan anything these days. There are so many unknowns with this virus and we just don't know what is around the corner.
What I can say is that with a smaller fair such as mine, it is easy to pivot to suit the market. This is an advantage we have over the larger fairs, where making even the smallest changes can be difficult. My tentative plan is to bring back a post covid fair that is relevant to the times reflecting the changes and the things we have learned in a safe and healthy environment – whenever that may be.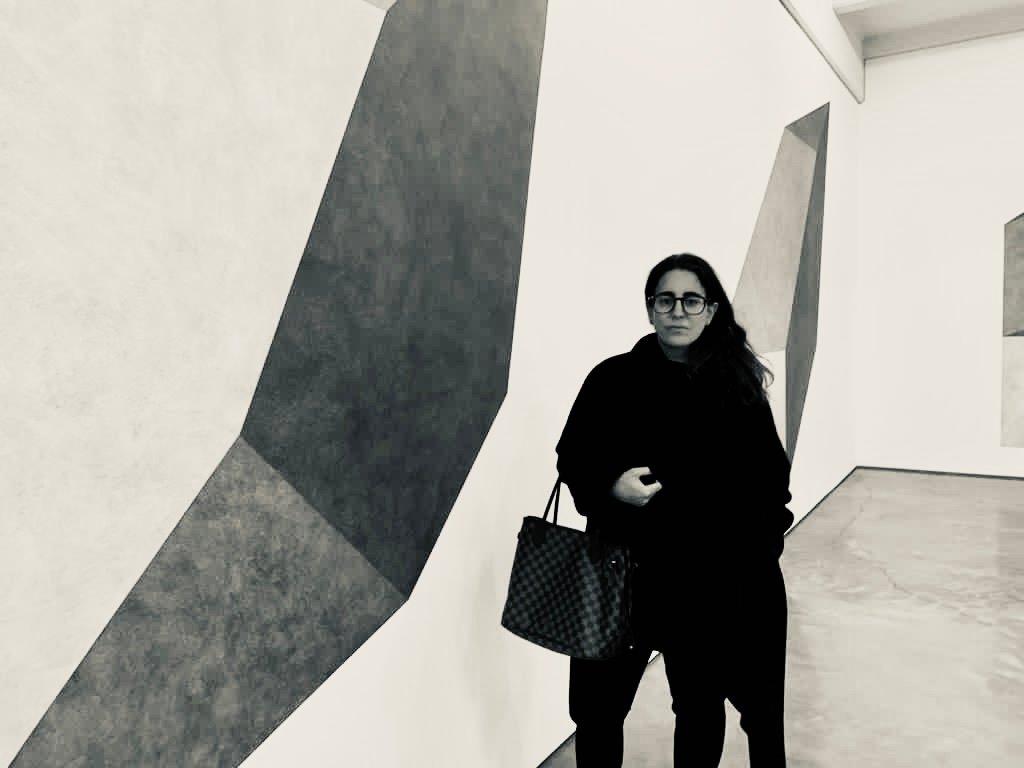 You have also been responsible for developing and implementing the Art & Design Sessions for BMW in Belgium. Often your advisory projects cover both art and interior design. How do you see the relation between art and design, and how has this evolved over the years?
I just loved devising and bringing this project to life for BMW. It was such a treat to work with these artists, especially the late Terry O'Neill. He had wonderful stories about his time with The Beatles, The Rolling Stones, Amy Winehouse, and so many other legends.
Art and design used to be very independent from one another and were very separate disciplines.
Andy Warhol was a designer too but that was rare. Today that has totally changed; you see people like Daniel Arsham who is a great example of a creative who works on both art and design. Along with American sculptor Jonathan Prince, we are currently working on a collaboration with lighting designers Gabriel Scott. So we see more and more examples of how the two are merging. I think that collaboration is where it is at and in the future I think we will be seeing a lot more of the two coming together.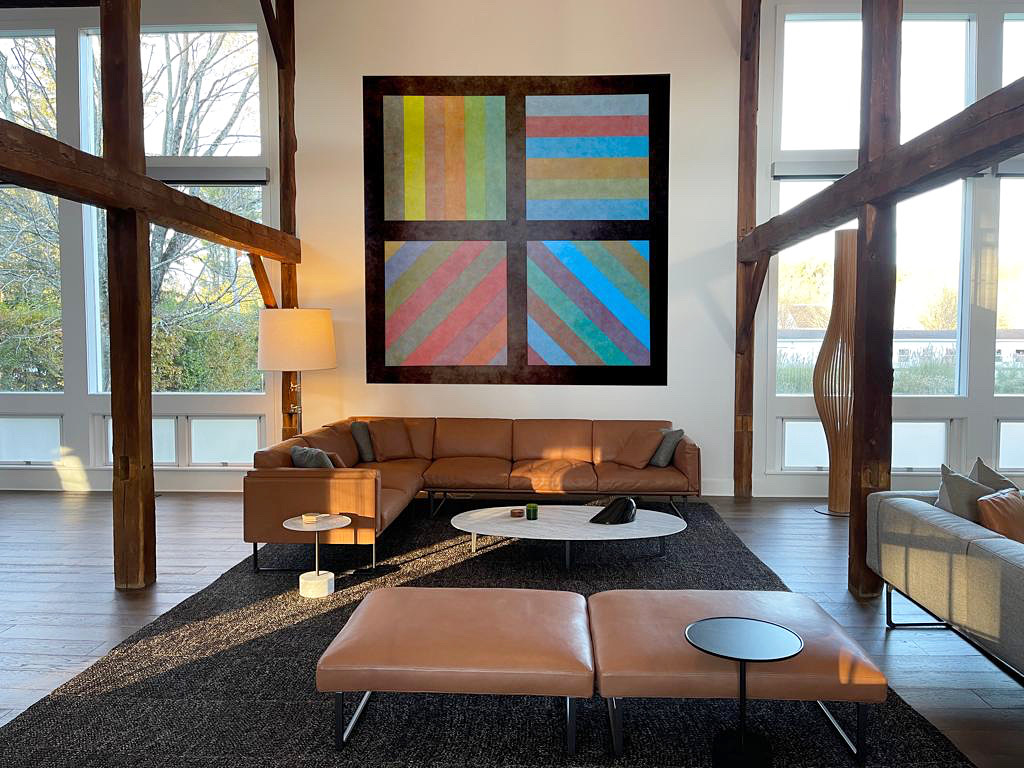 What's your dream project and dream artist to work with?
I think what I am working on now at Berkshire House fulfils many of my dreams of bringing together thought leaders in the arts and technology and of course, gastronomy. I think my dream would be to collaborate with Israeli scientist/artist Neri Oxman on a project at Berkshire House and have her speak at one of our fireside chats about the work she does at MIT integrating art and technology in such an elegant way.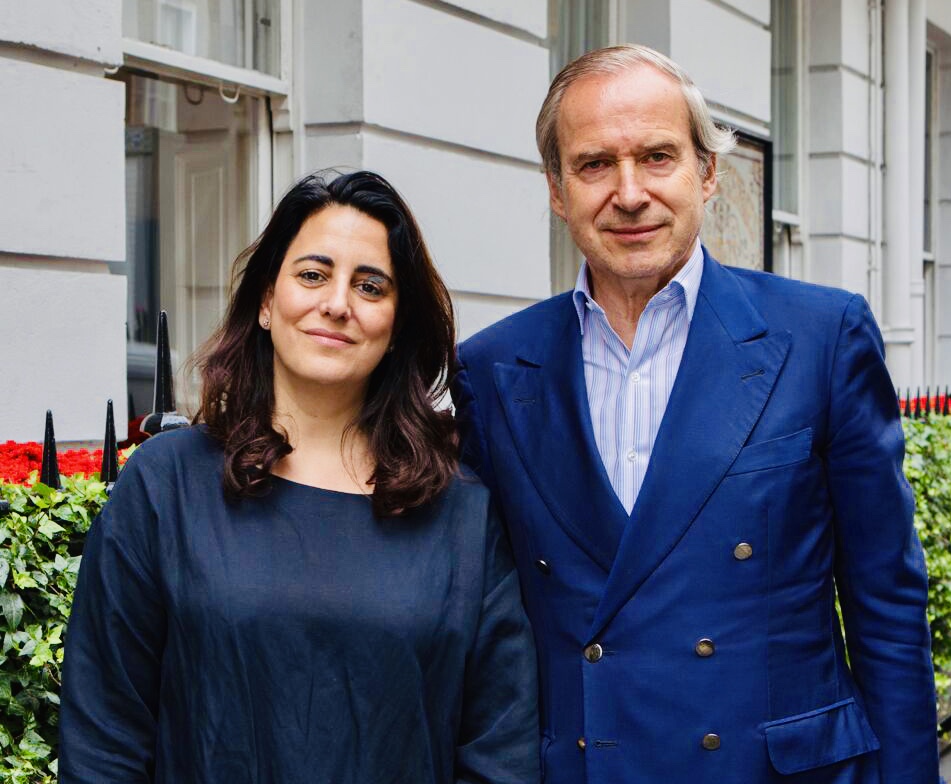 Dream cocktail rendezvous: What, where and with which artists or person in the art world?
I feel so privileged to have had the opportunity to work on two projects for the late Sol LeWitt. I would have to say that if we could source a time machine, I would love to meet him in New York in the 1980s and get real insight into his thought process – over a bottle of wine!
I know you have some big projects for this new year, both in Europe and in the US. What can you tell us already?
I had the pleasure of working on developing Berkshire House over the course of the confinement and it is amazing how much we accomplished over that time. The plan for next year is to work on our 'Fireside Chats' where we will bring together thought leaders from the arts and tech in small groups for discussions and I can't wait to start preparing those.
I work closely with American sculptor Jonathan Prince and we are currently working on a huge commission for a client in Manhattan, which will probably be ready in about 18 months, so we are very busy with that. I am also developing SM Art Advisory further and will be announcing a very exciting collaboration soon highlighting some incredible women artists but it is too soon to give more details. For ACAF, watch this space!