All the Women Artists of the June Art Fair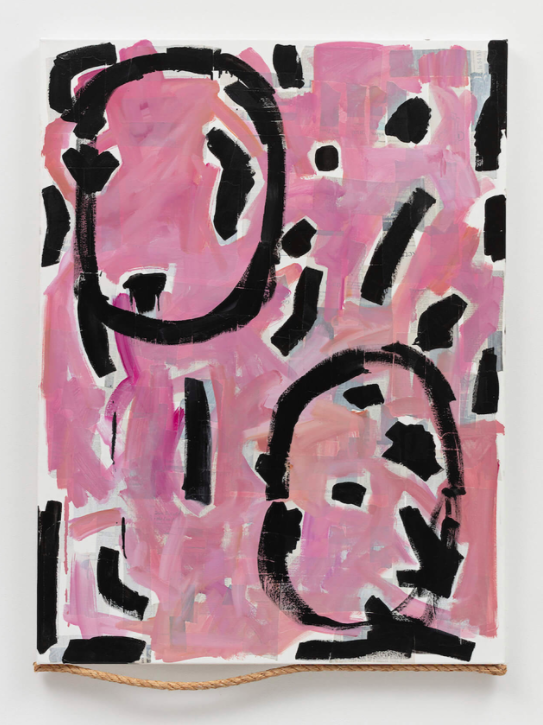 Artwork by Margaret Lee
June Art Fair debuted last year in Basel, during an hectic as usual Art Basel art week, trying to muscle its way to collectors attention alongside the other satellite fair, Liste. 
Conceived by Christian Andersen, founder of the eponymous gallery in Copenhagen, and Esperanza Rosales, who owns the gallery VI, VII in Oslo,  the first edition of the fair last year ran in an usual venue for an art fair: a concrete bunker transformed into an exhibition space designed by Pritzker Prize winning architecture firm Herzog & de Meuron, and hosting 14 galleries from all over the world.
At the time the press described it as an "Indie Art Fair," because it was intended to give a chance in Basel to galleries reportedly working at the forefront of contemporary art, but which are still under-recognized in the major events. 
Fast forward to this unprecedented year, as all the fairs also June Art Fair was forced to be cancelled as a physical event, but it is now running online till August 31 hosted on the Hauser & Wirth website in partnership with Art Review – which turned not so bad, after all for the organizers and this year 18 exhibitors, as this means a new possibility to reach an widest and highest audience shared by mega gallery (which announced also in its newsletter),  and maybe gain much more exposure online than in the busy days in Basel. 
Let's have a look through all the women artists presented this year in the fair!
CASSI NAMODA presented by FRANÇOIS GHEBALY Gallery (Los Angeles)
Presented by the Los Angeles-based eclectic François Ghebaly gallery, the Mozambican artist Cassi Namoda (b. 1988, Maputo, Mozambique) pictures little vivid scenes which address with a disarmingly simplicity complex social and cultural dynamics of a formerly colonized nation in an increasingly globalized world. The tone of the scene may vary from macabre to joyful, mixing cosmic and quotidian, in line with a long-lasting tradition of genre scenes as the Flemish Baroque or Dutch Golden Age paintings.
This year was a great one for the artist, who was named one of the 'Rising Arts Stars of 2020' by Elephant Magazine, and was commissioned to paint a cover for the January issue of Vogue Italia. Her work is held in the prestigious collection of Pérez Art Museum (Miami) and she already had solo exhibitions including those at Pippy Houldsworth, London (2020); François Ghebaly, Los Angeles (2019) and Nina Johnson Gallery, Miami (2018), as well as group shows at Caribbean Cultural Center African Diaspora Institute, New York; Museum of Contemporary African Diasporan Arts, New York; CFHILL, Stockholm; Library Street Collective, Detroit and Nicodim Gallery, Los Angeles.
MAAIKE SCHOOREL presented by STIGTER VAN DOESBURG (Amsterdam) 
Rich overlaying textures of translucency are the soul of Maaike Schoorel (b.1973 Santpoort, Netherlands) abstract canvases, which, since her debut at Galerie Stigter Van Doesburg in 2002, have attracted a lot of interest, resulting in several exhibitions all across the world.
She participated to the Sydney Biennial few years later in 2006, and her CV now already includes shows at the Stedelijk Museum (Amsterdam), Kunstmuseum Den Haag, Martin Gropius Bau Museum (Berlin), Museum Kunstpalast, Hayward Gallery and Saatchi Gallery ( London) Fondazione Memmo (Roma) and the LA County Museum, among the others. 
Some of her new works presented may remind the watercolor-like transparencies in the best Frankenthaler works, while other more raw and gestural brushstrokes seem much closer to Diebenkorn paintings surfaces. Not least, references can also be found in Monet latest lilies, where figures were already dissolving into a pure impalpable atmosphere of light and colors.
A delicate lyricisms passes through these canvases of emotional abstract landscapes, resulting in a charming and vibrant chromatic atmosphere, which expands these paintings into the space where they're exhibited.
EVA LEWITT presented by VI, VII (Oslo)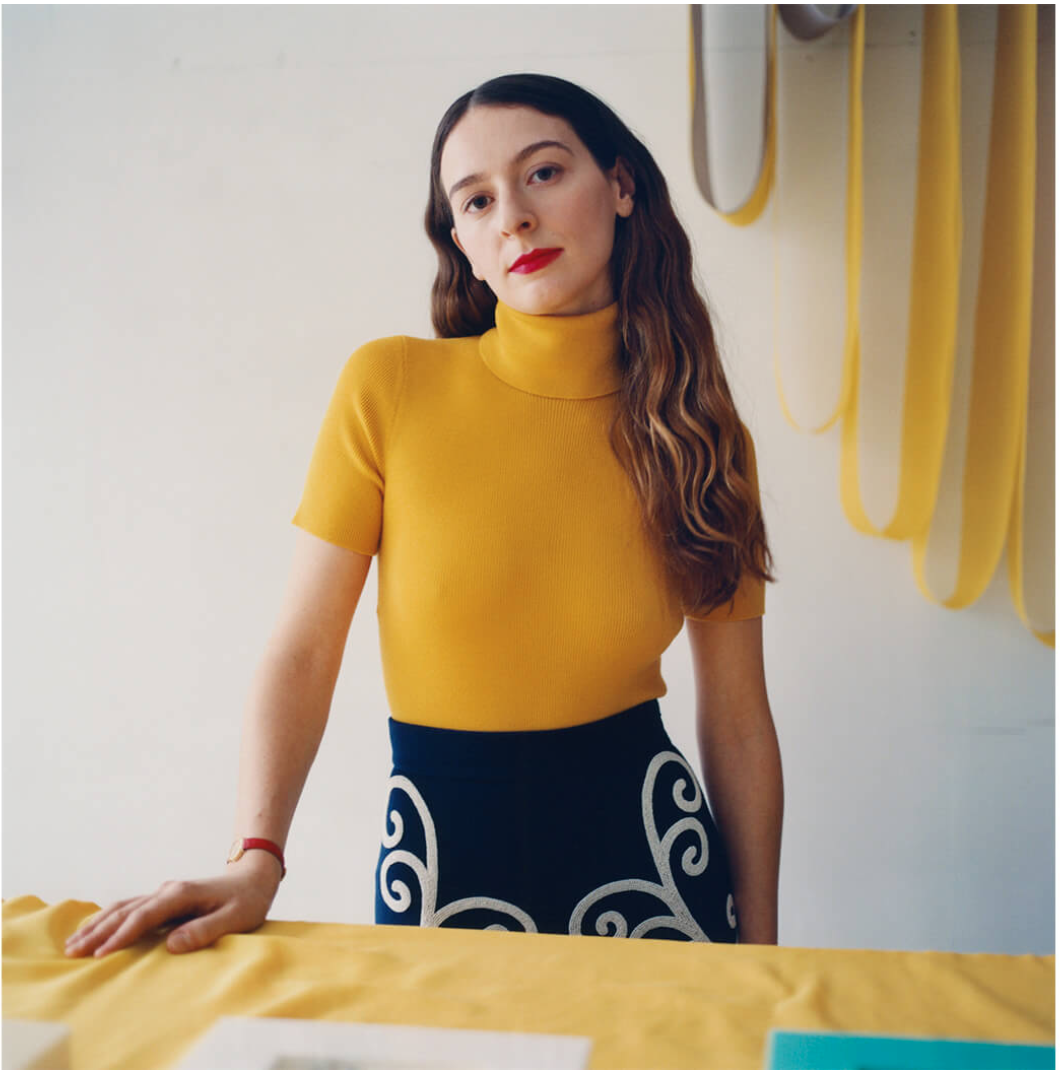 As the daughter of one of the Minimalism and Conceptual art pioneers, Eva LeWitt (b.1985, Spoleto, Italy)  takes forward the lesson of her father. Likewise her works are "propositions in the space," which still address the same sculptural and aesthetical concerns such as volume and weight, and the tensions between industrial and hand-made fabrication.  
However, electing to use more tactile and soft and pliable materials, her semi-transparent shapes move and place themselves in the room with a sensitivity and sensuality much seem already much closer to process art, while being imbued with today's contemporary aesthetic of brightly colorful environments able to immediately engage with the audience senses.
Among the work presented in June Art Fair we loved her series of "floral compositions" Untitled (Flora), which was recently exhibited in the artist's 2018 exhibition at the Jewish Museum, New York.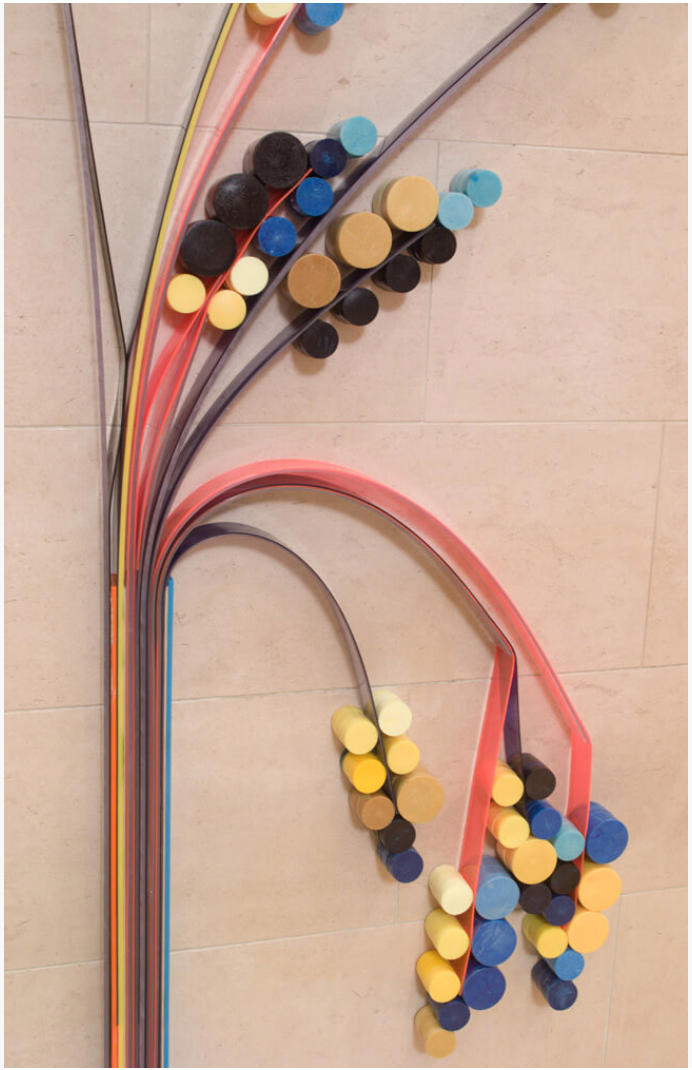 GEORGIA GARDNER GRAY presented by CROY NIELSEN (Vienna)
Playful pastel and iridescent colors movements animate the figures of Georgia Gardner Gray (b. 1988, New York, US) canvases.  Essential in their figuration but energetic in the almost expressionist gestural brushstrokes, her canvases usually present powerful cosmic and almost transcendental scenes from some Eden-like bacchanals.
New York born, but currently living and working in Berlin, the artist has already scored several accomplishments in the European art scene, with recent solo exhibitions which include Croy Nielsen, Vienna (2019), Kunsthalle Lingen (2018), Kunstverein in Hamburg and UKS, Oslo (both 2017), and group shows include Talinn Art Hall (2019), and Braunsfelder Family Collection, Cologne (2018). 
Interestingly, she's also a theatre plays composer, performed at Volksbühne, Berlin (2018) and at Disappearing Berlin organized by Schinkel Pavillon (2019).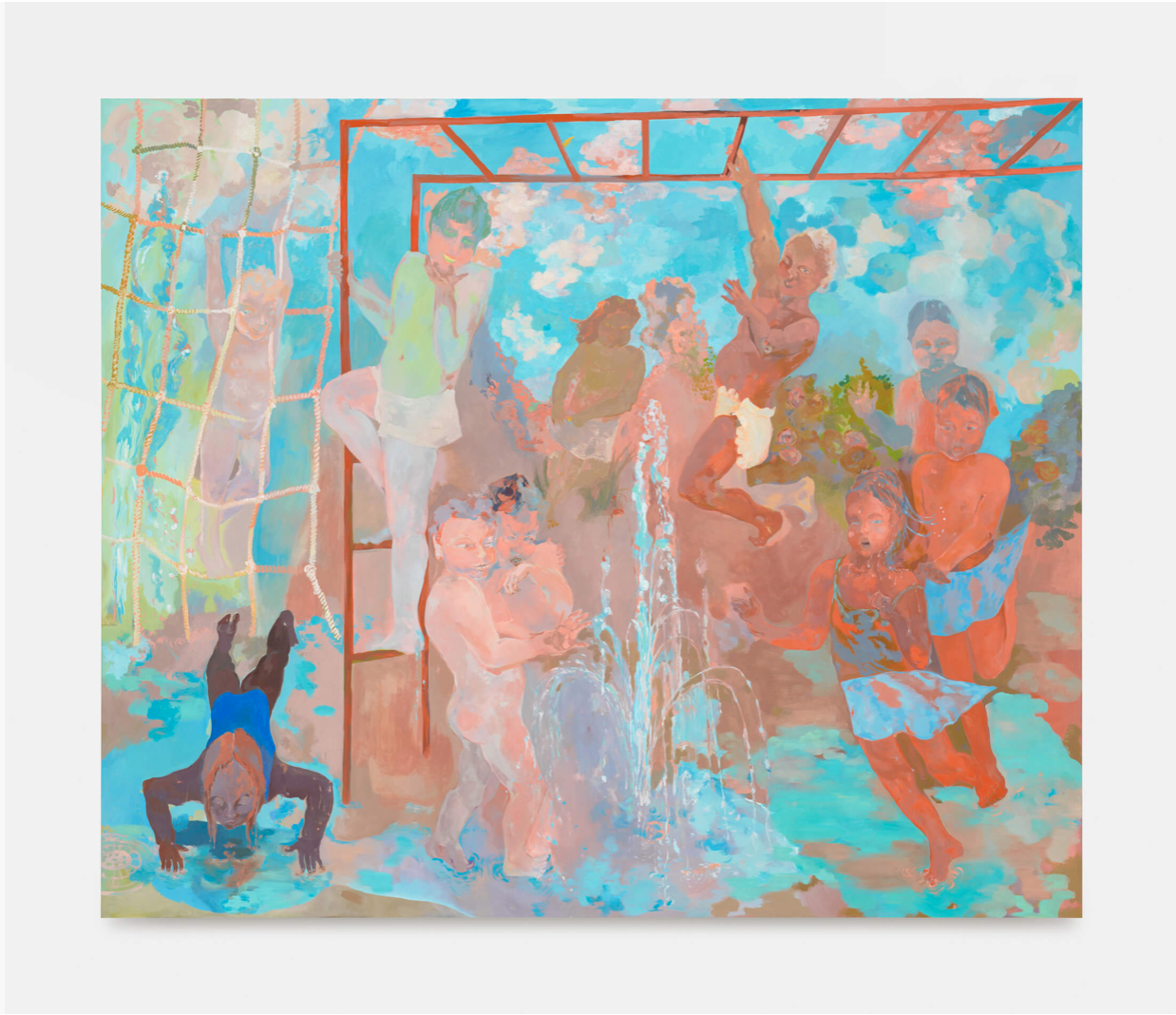 ULRIKE MÜLLER presented by Meyer Keiner (Vienna)
Apparently abstract minimal shapes dance over the surfaces of Ulrike Müller  (born 1971 in Brixlegg, Austria) works. However, there's instead a much deeper play going on, as those forms are actually acting as performers of a complex body and identity drama.
Müller's practice is to be placed on line of the the feminist movements of the 1970s onward, addressing contemporary feminist and genderqueer concerns. Intentionally situated outside the usual aims behind abstract and geometric painting, these aesthetically enjoyable compositions wisely create links between form, social context and identity. 
Müller in fact well combine her art and achtivist practice, being a member of the New York-based feminist genderqueer group LTTR as well as an editor of its eponymous journal. Interestingly, the artist has often also integrated some more sociological and interactive practice in her process, as opening up the work to the interventions of the public.  
Alongside small-scale paintings in baked enamel, she also produces textiles handwoven from sheep wool as this lovely one with heels like shapes. Her works were also included in last Venice Biennale and in the Whitney Biennial in 2017,  as well as in major museum exhibitions as at the New Museum, New York (2017 and 2008) and  MoMA PS1, NY (2014).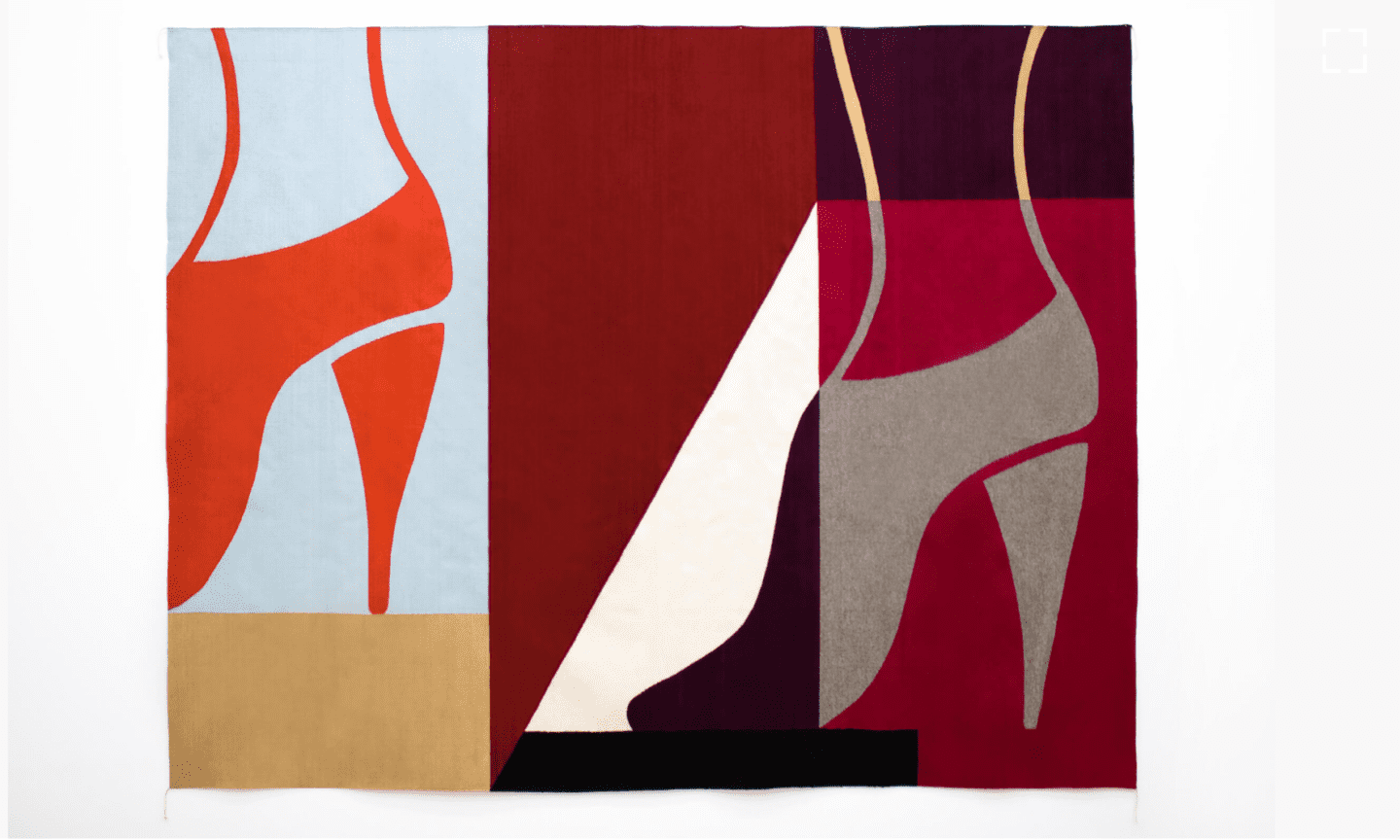 MARGARET LEE presented by MISAKO&ROSEN (Tokyo)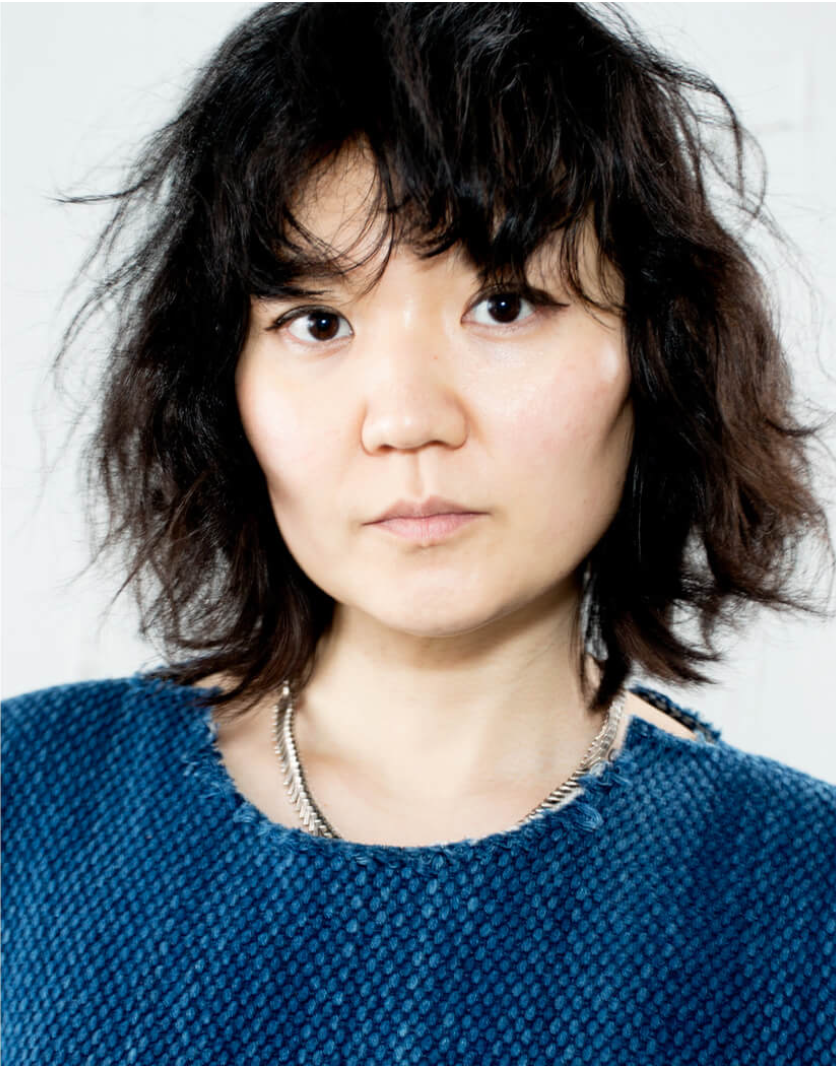 Margaret Lee (b. 1980, Hometown Bronx, NY) is what we can define a brilliant entrepreneur-driven woman artist, who is also known for founding the artist-run space 179 Canal and is currently a partner in the gallery 47 Canal.
Nevertheless, she's still developing her personal artistic research, as these beautifully made new little canvases show us. Dotted with little touch of colored brushstrokes these canvases have a secret rhythm then exemplified in their title I.C.W.U.M., with which the artist facetiously mis-initializes the commonly used phrase "I see what you mean." 
The meaning remains here instead intentionally obfuscated, as well as the concrete referent of those compositions. In fact, these canvases try to materialize a the psychoanalytic conceptualization of "anasemia," namely a problematizing of meaning without determination, a process just barely tethered but holding on nonetheless.
MARYAM HOSEINI presented by Green Art Gallery (Dubai)
Maryam Huseini (born 1988, Tehran, Iran) recent works are this fascinating series of structured and interlocked wood panels, which have become the stage of the complex drama of the human condition.
Plain and monochrome silhouettes are pictured in unsettled and absurd situations, as struggling with some invisible force or some cosmic energy against them. They may recall Manet series of cuts-out, but the rhythm of the dancing shapes is here much more anxious and dramatic, as the titles inform.
Still, despite the highly charged meaning behind, the works are still aesthetically pleasing, at first sight. Championed by the brilliant talent scout gallery Rachel Uffner in New York, the today New York based artist has already participated in exhibitions at MoMA PS1, 56Henry, New York, NY; The Arts Club, London, UK; Galerie Isa, Mumbai, India; The Union League Club of Chicago, Chicago IL; and The Munich Cultural Center at Pasinger Fabrik, Munich, Germany; among others.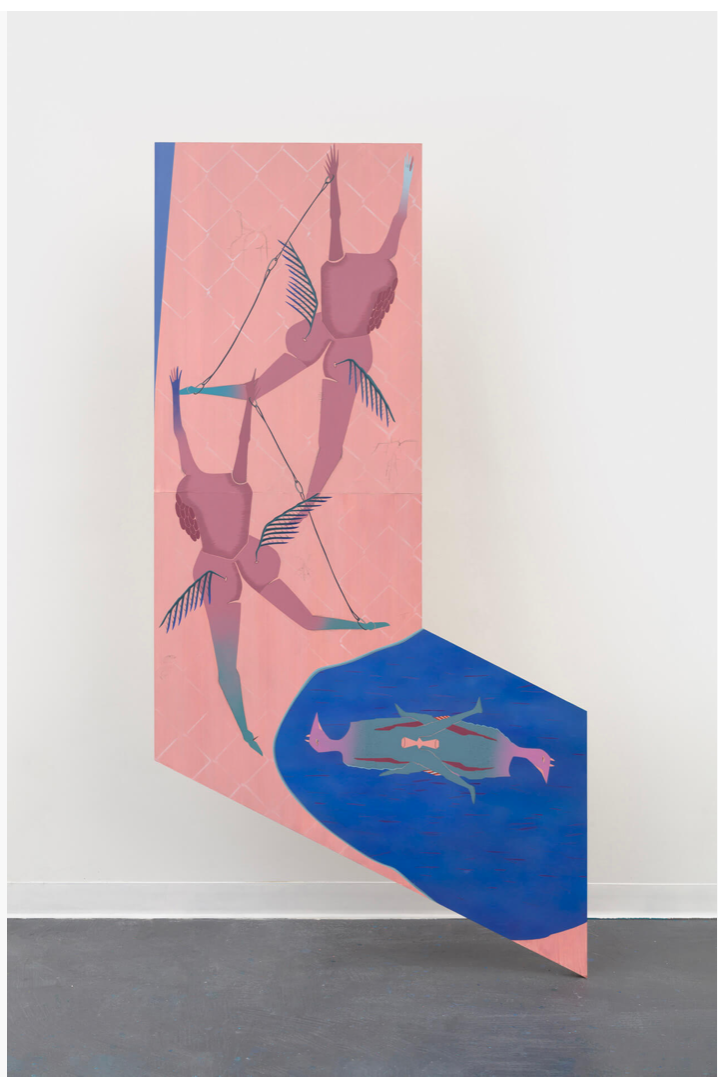 YUKA HASEGAWA presented by XYZ Collective (Tokyo) 
Would you ever think to be able to buy a Fendi or UNIQLO branded artist handmade sweatshirt at an art fair, online? But watch out for fakes!
Tokyo-based multidisciplinary artist Yuka Hasegawa (b.1981 in Mie, Japan) with this new series of works Fake3 cannily engages in a sort of sociological/neuro marketing research, but with an unique irony and humor. Creating fake but handmade UNIQLO and FENDI sweatshirts, or ironic portraits of aged spice girls, she investigates the sense behind the appeal of a endless multitude of commercial merchandise desired by the masses as once were ancient icons, because perceived as transfers of the "aura" surrounding today's contemporary idols and social emulation rituals.