A Queen and Her Crown: Bold Sensuality Through the Lens of Luciana Pampalone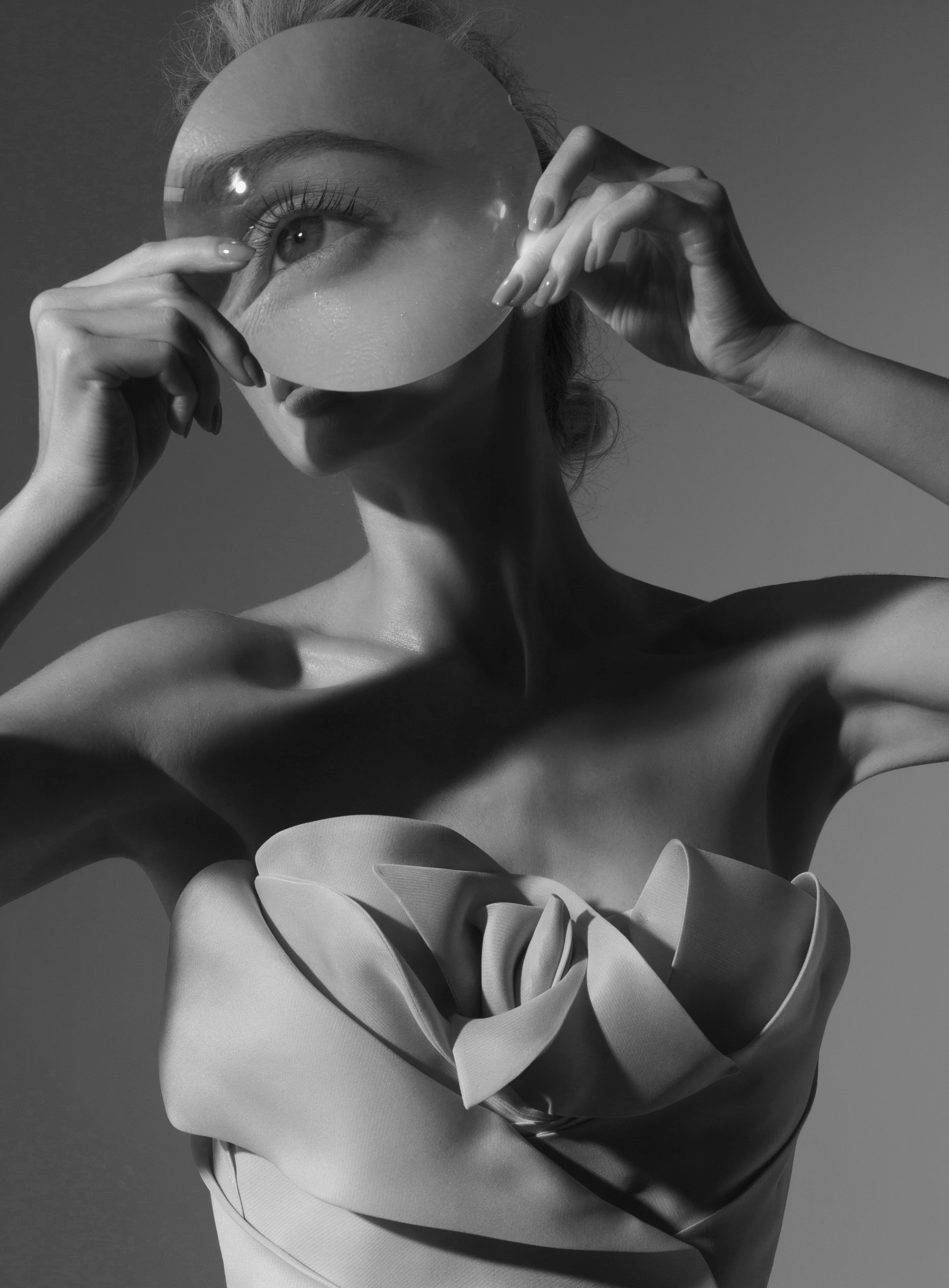 LUCIANA PAMPALONE is not a hard woman to find. You may have spotted the artist out and about Manhattan's nightlife scene, standing out from the crowd wearing her signature golden crown and black fishnet sleeves. With her long blonde hair and glowing energy, Pampalone has worn her crown at every social outing for 2 years, as a reminder to all women that they are queens.
A commercial and fine art photographer for 30 years, Pampalone holds a BFA in photography from New York's School of Visual Arts and has been compared to the late greats, Robert Mapplethrope and Helmut Newton. The artist hails from a strong creative family, with a Sicilian grandfather who built the first Frank Lloyd Wright home in New Jersey. Her father was a painter and student of architecture and her mother was the mayor of their town, who had encouraged young Pampalone to paint and create.
In the artist's oeuvre, one can find a wide range of photography: from fashion editorial to vintage black-and-whites, to bold sensual imagery of women in fishnets, and, as of recently, mixed media photography with 24-karat gold leaf. Her inspiration for photographs started when she was a teenager after witnessing a female photographer doing a fashion shoot at the Metropolitan Museum of Art.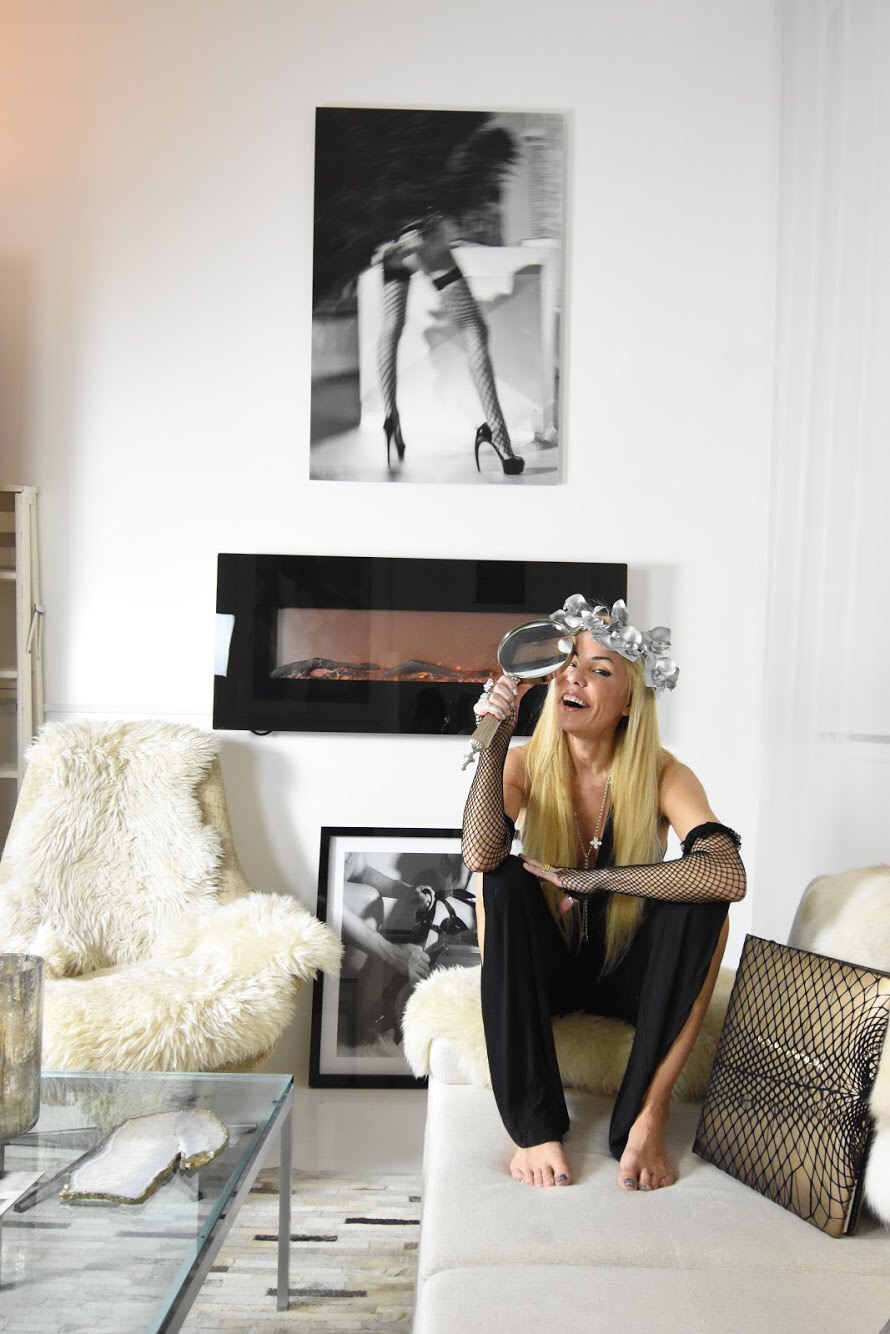 Fishnet photography has become synonymous with Pampalone's brand. Through the male gaze, Pampalone's bold works only mean one thing. However, once discovered the works have been created through the lens of a female photogapher, the eye-catching imagery of women's bodies in scantily clad attire brings a sense of wonder to its viewers, shifting our perception about the intentions behind the portraiture. We visit the artist at her studio in Long Island City to discuss her signature style, getting a taste of what it's like to be photographed by the artist herself. The wardrobe for photo shoots contain exactly the kind items one would expect: fishnets, studded bras, leather shorts, and bustiers. We pick out the leather bodysuit and fishnet tights, and threw in the spiked bra for good measure.
As a woman photographing women, Pampalone morphs her subjects into a completely different character. Creating a lively, energetic atmosphere, the artist encourages her subjects feel at ease and pushes them out of their comfort zone. She brings out the raw sensual nature of a woman, and by the end of the shoot we left feeling empowered, the very sentiment that resonates with the way Pampalone wants women to feel when viewing her work.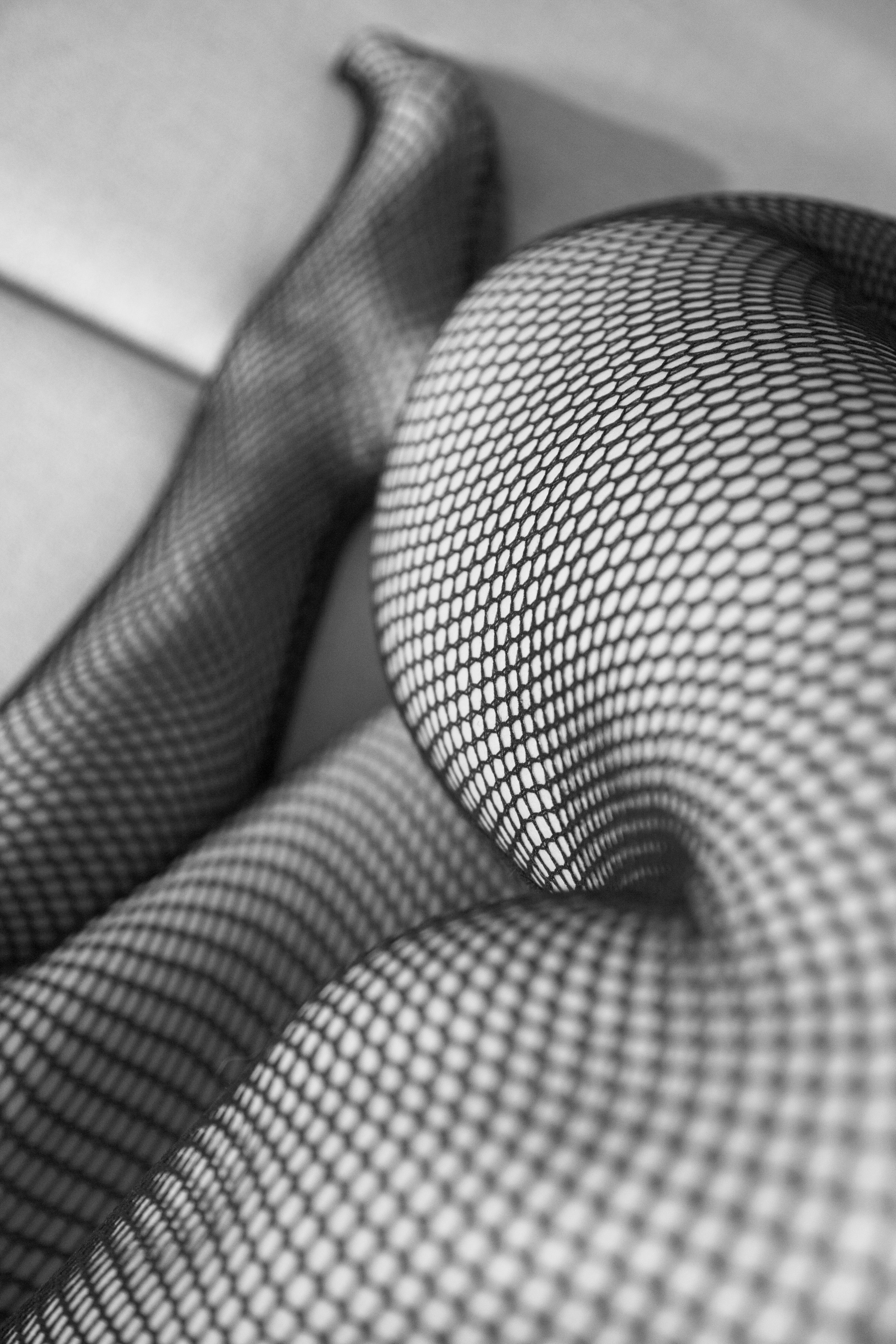 Tell us about an obstacle you've faced when starting out your career in photography.
I graduated from the School of Visual Arts with honors and I didn't realize it was going to be really hard to find a job as a photo assistant in New York City. I graduated top of my class and my work was really good—I figured, oh! Everyone's going to love my work and my personality. It would be easy. No, it wasn't easy. One of my very first interviews was with an established photographer who was a serial cigar smoker. I walked into his office and it was just a big puff of cloudy smoke from the cigar vapor. So I cut through the vapor and I sit down. He's at his desk puffing away and he knows that I'm here for an assistant interview. He blurts out: "I would never hire a woman to assist me."
What did you do after that?
What I did is I said, "Why am I here?" I think at that point men hiring young women took delight in being a little sadistic if they were talented.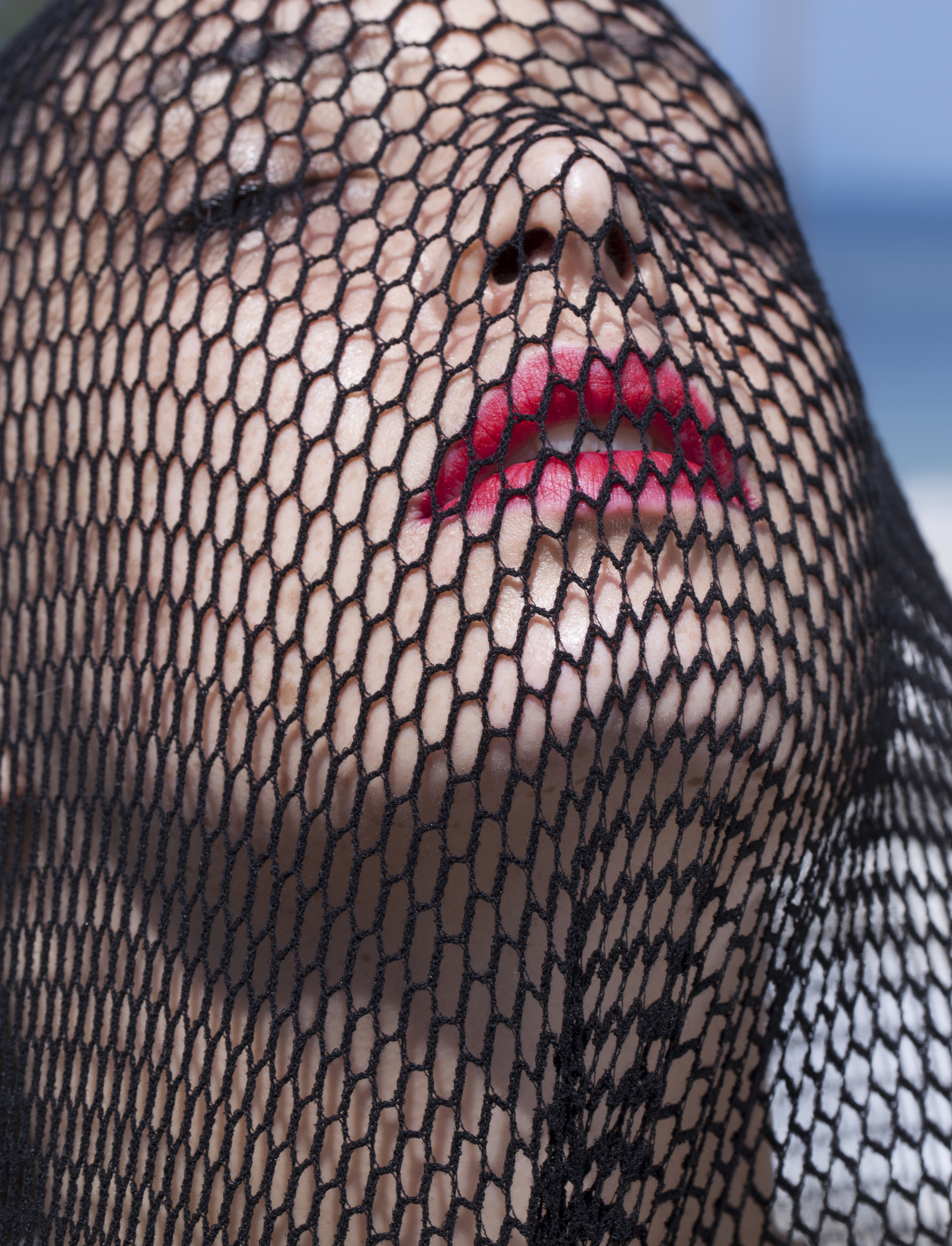 Tell us about your aesthetic and what started your interest in photographing women and fishnets.
I've always photographed women. It was an easy subject because I'm a woman, so it was self-representational. Whenever I didn't have a model, I would photograph myself. It taught me how to be a really good director and that's how I started. In terms of fishnet—it's funny because I always wanted to shoot women sexy and empowered, so one day I just decided, okay, let's put some lingerie on—but it had to be more than that stylistically—so I added fishnets. Now the common theme throughout my work is fishnets. I was aware to do that and create a large body of work based around that, and now I even get men to wear fishnet sleeves and fishnet masks for their portraits, whether they're a rockstar or whoever.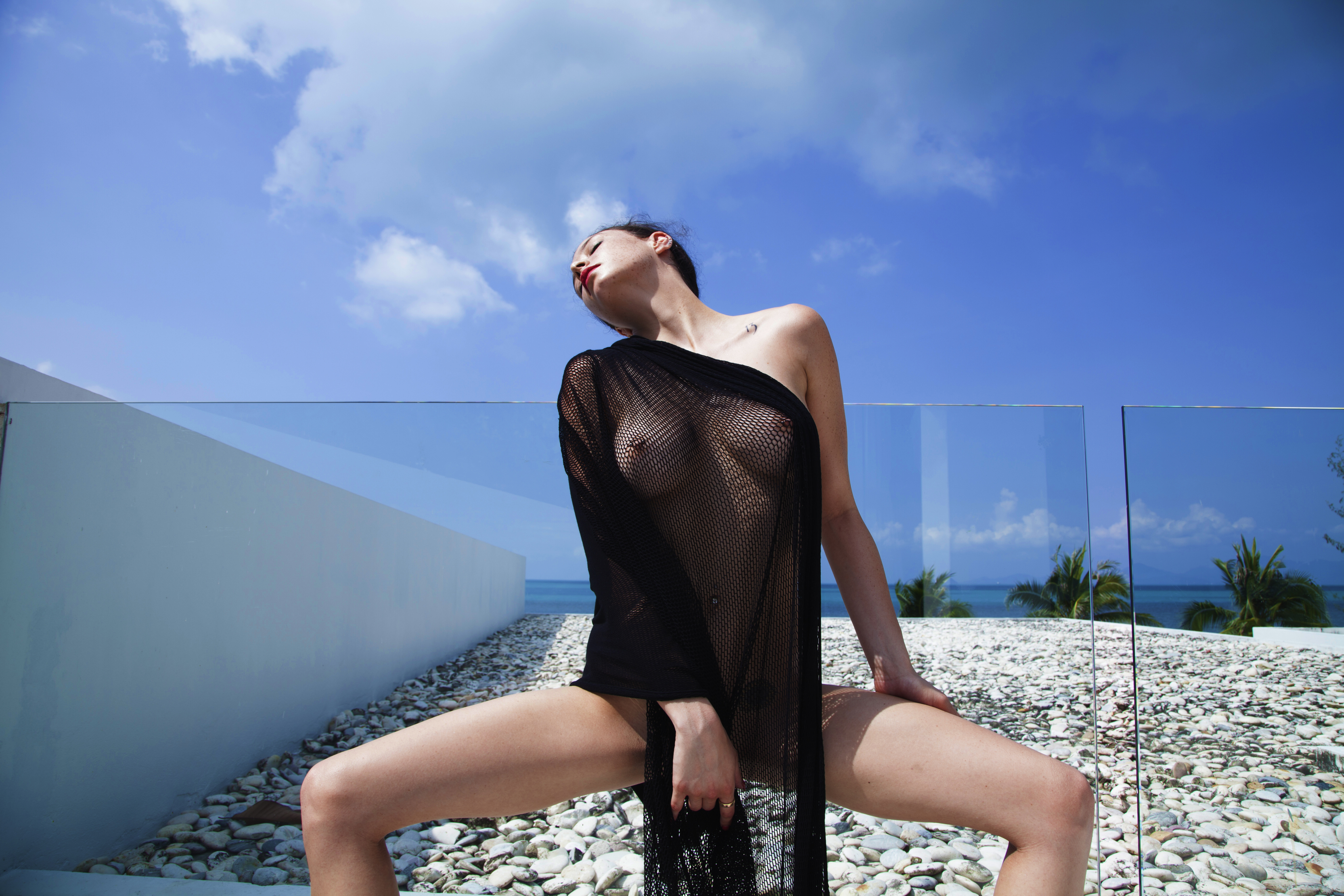 What was the most exciting project you've worked on?
I try to bring excitement to every shoot I do. So that keeps it fresh. But, that being said, I've traveled all over the world being hired to shoot—which is amazing just in itself. There's not a lot of women photographers out there that has the global experience that I have, and that's a different level. Once you experience travel globally and get paid for it to do something you love—it doesn't get better than that. It's hard to pick one actual shoot, but for example last year in March I was in Thailand for three weeks hired by a destination company to shoot beautiful pictures in these private villas with models. It doesn't get better than that. I got the shot list from the art director, I worked like an animal during the day, banked my shots, and then I took the models and created my own work afterwards. It was so much work, I didn't have my assistant, it was just me.
I think another exciting project was also being part of the Cuban museum for Art Basel in Miami. Anytime you're included in a museum, I think it's really good. I'd like to be included in more museum collections.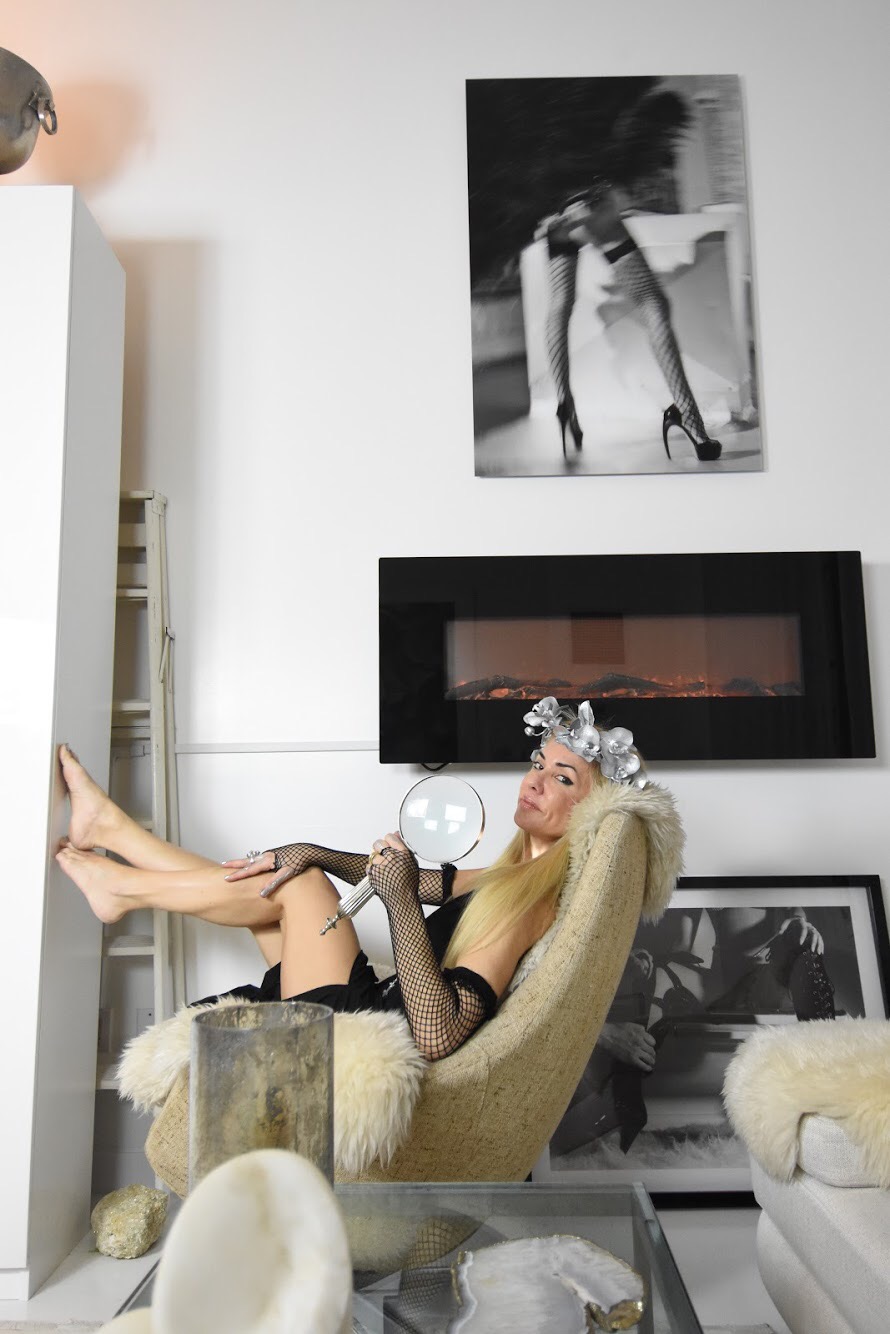 What does art and photography mean to you?
Basically it's my life. I live it, I breathe it. Being a visual creative person—that's just part of my DNA. It's not something I'm seeking, I'm not a seeker, I think we all know intuitively what we have inside of us and I've always felt different that way. Creativity comes and flows out of me so naturally, it's like breathing for me. So that's really part of my DNA, I can't really separate art, photography, it's part of my soul.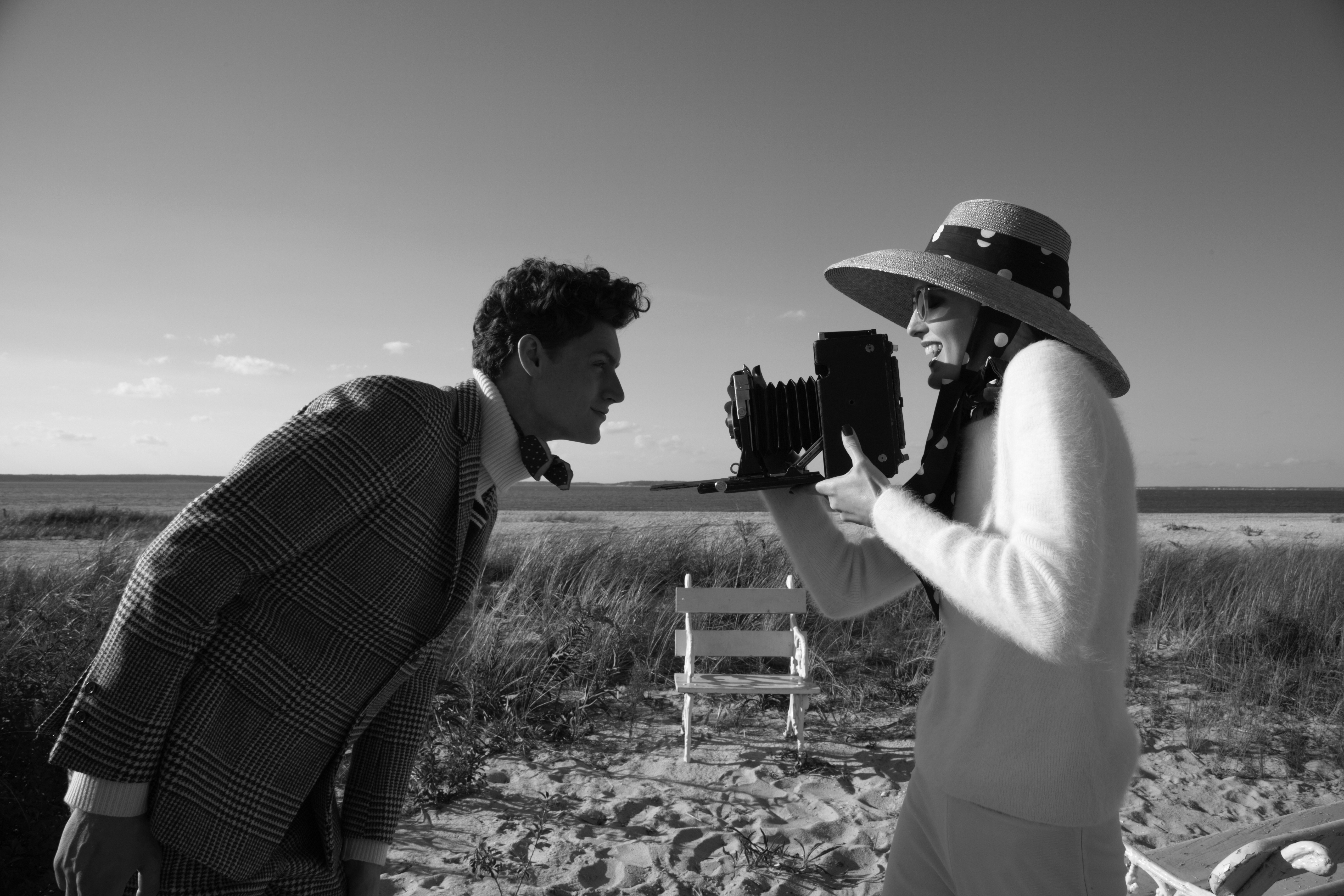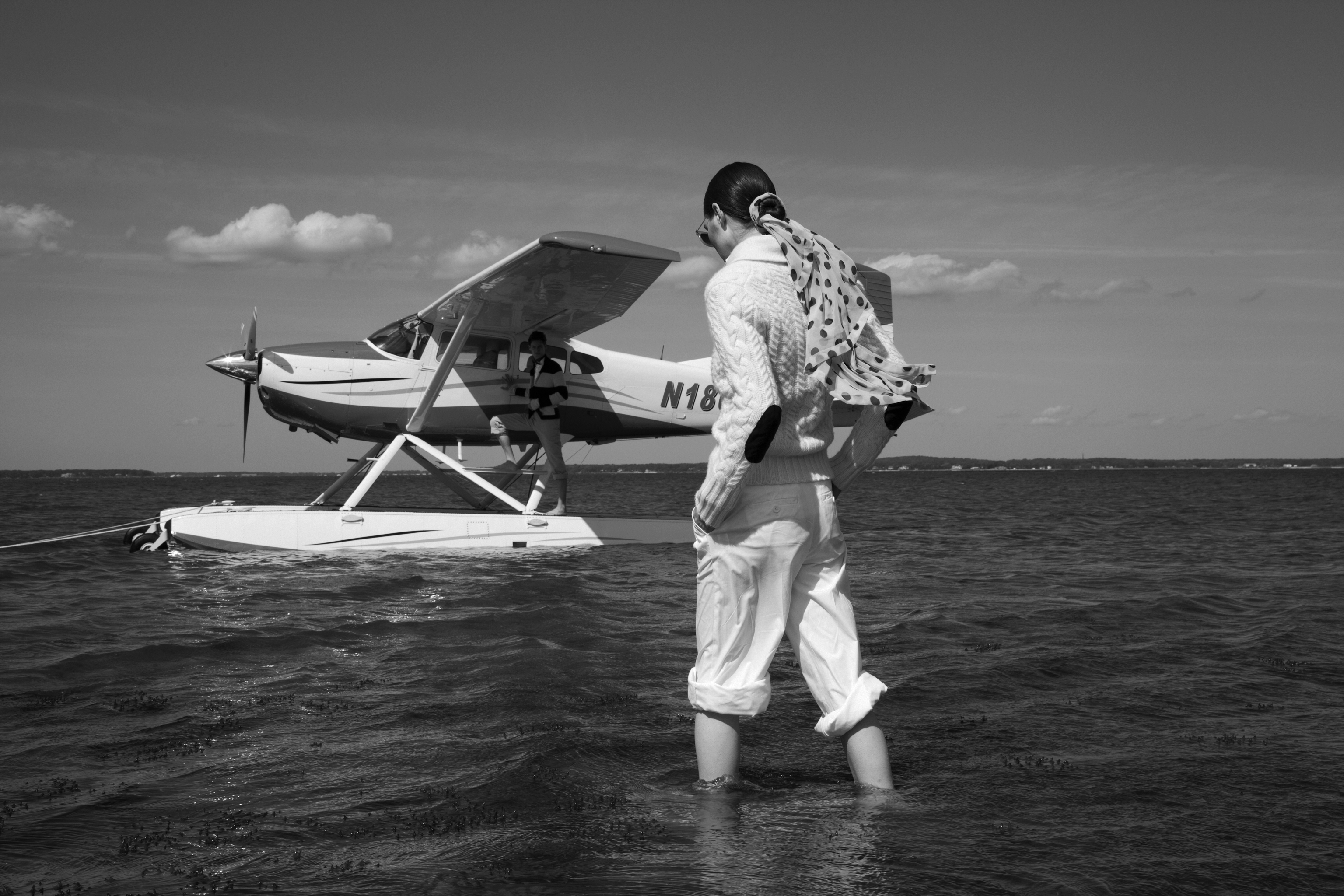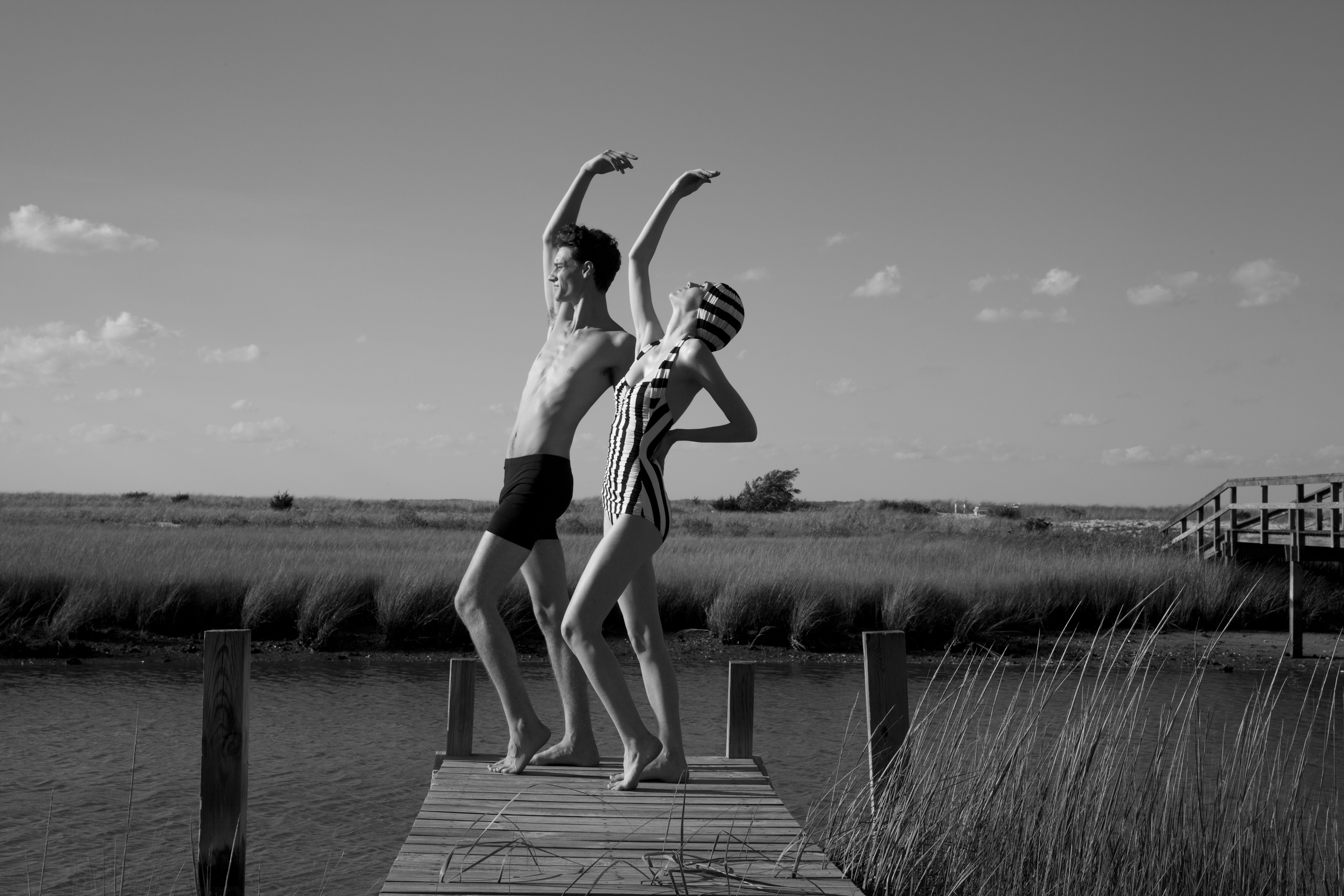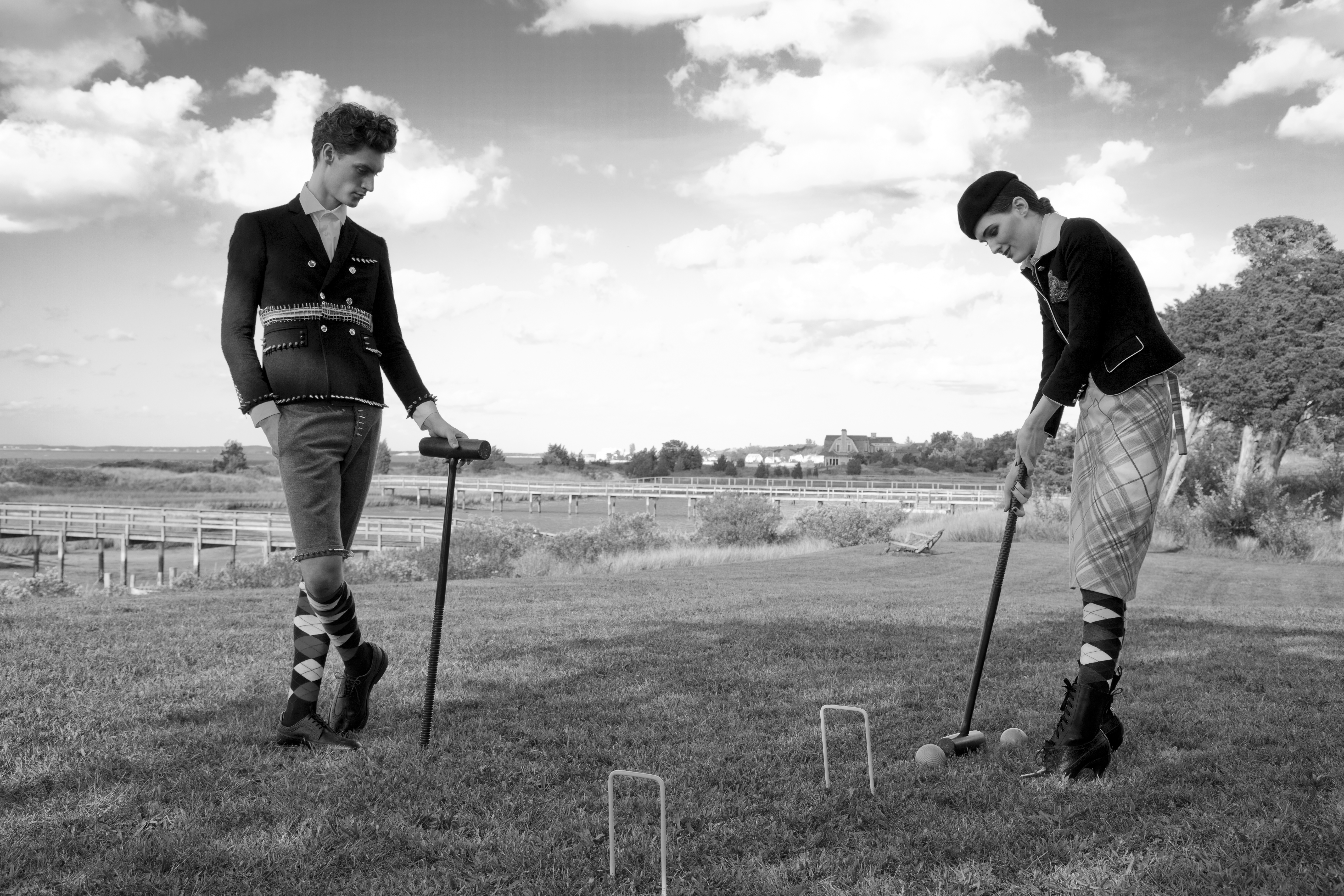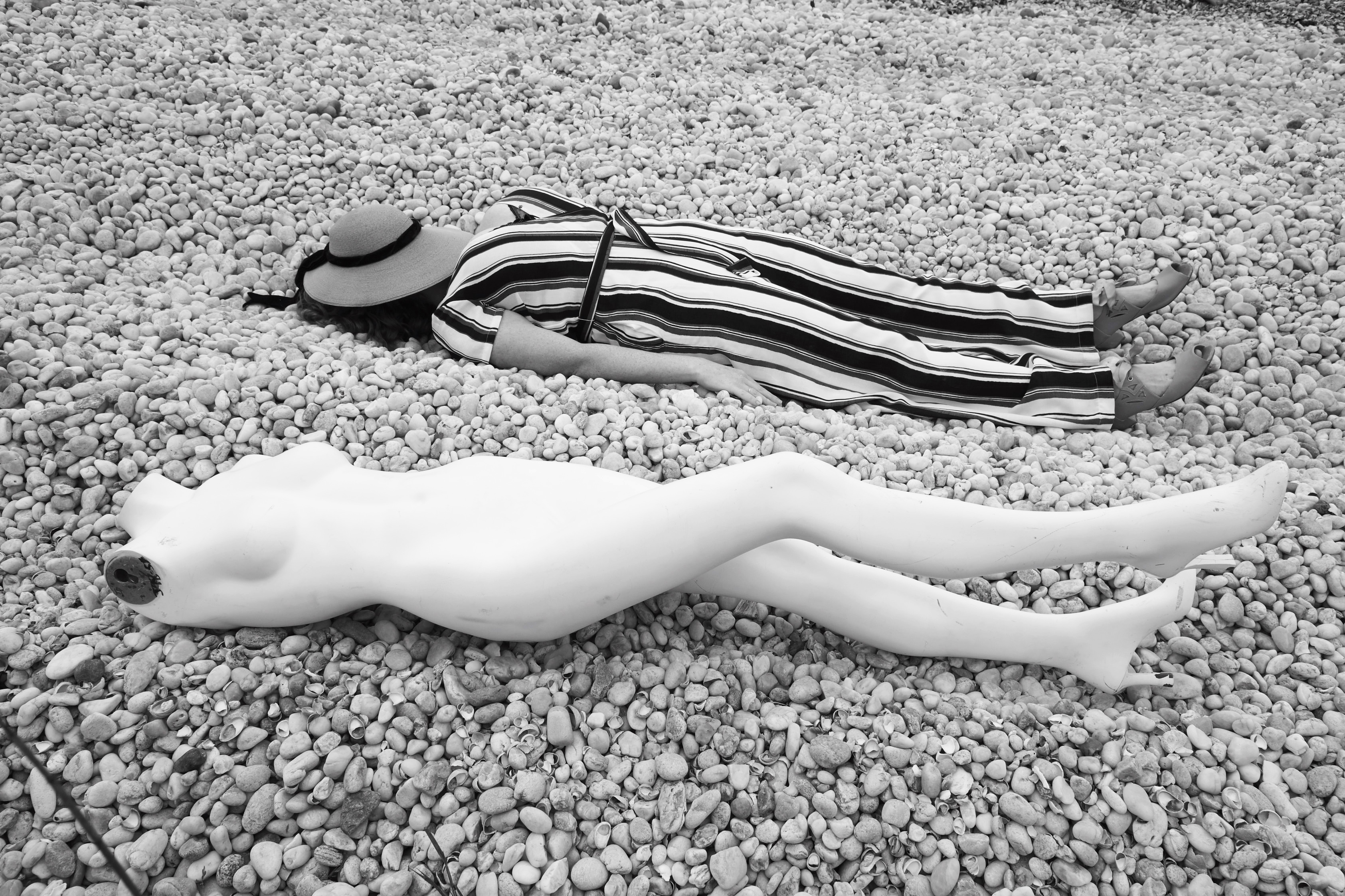 What has been the proudest moment of your career?
Having a one-woman photography show at the Robin Rice Gallery. That would be a highlight. That was December 2017 going into 2018. That was huge because that body of work was a Hamptons Vintage Collection and Robin Rice guided me in terms of the curation of the show. We looked at the body of work I'd already shot over a period of 5 years and she said: "I want you to shoot again." A good gallerist or mentor will guide you even though you're established, so I created more imagery for the show.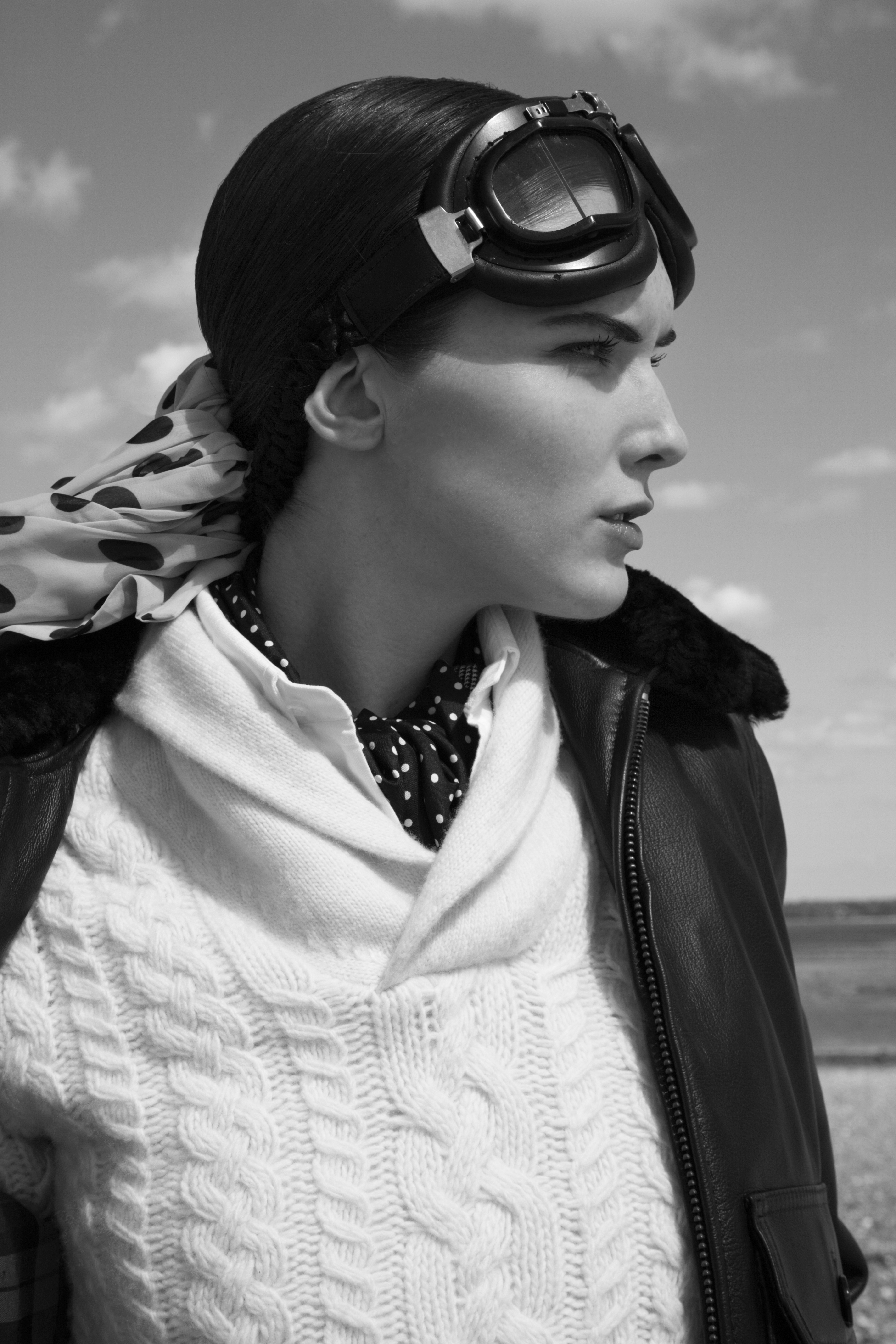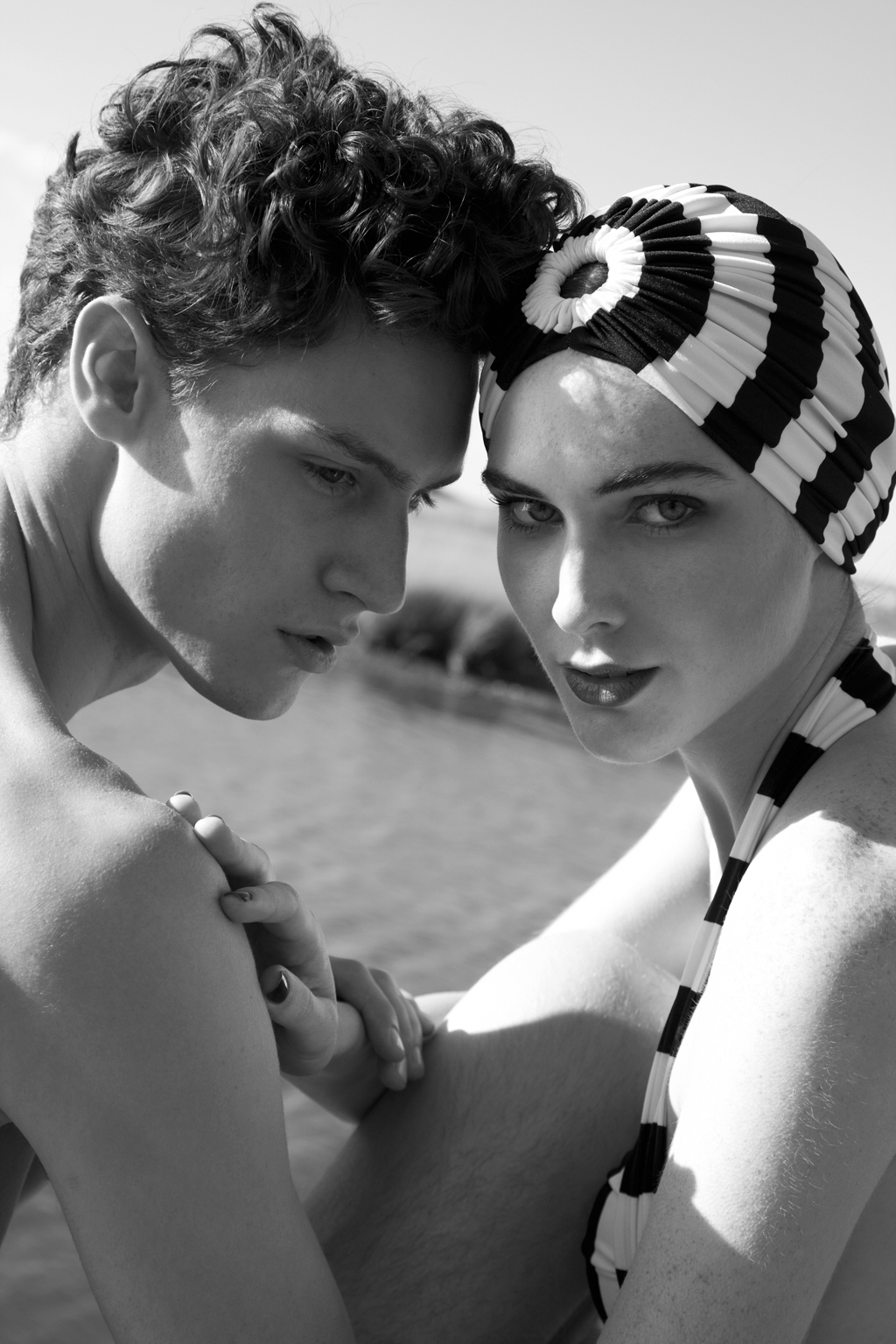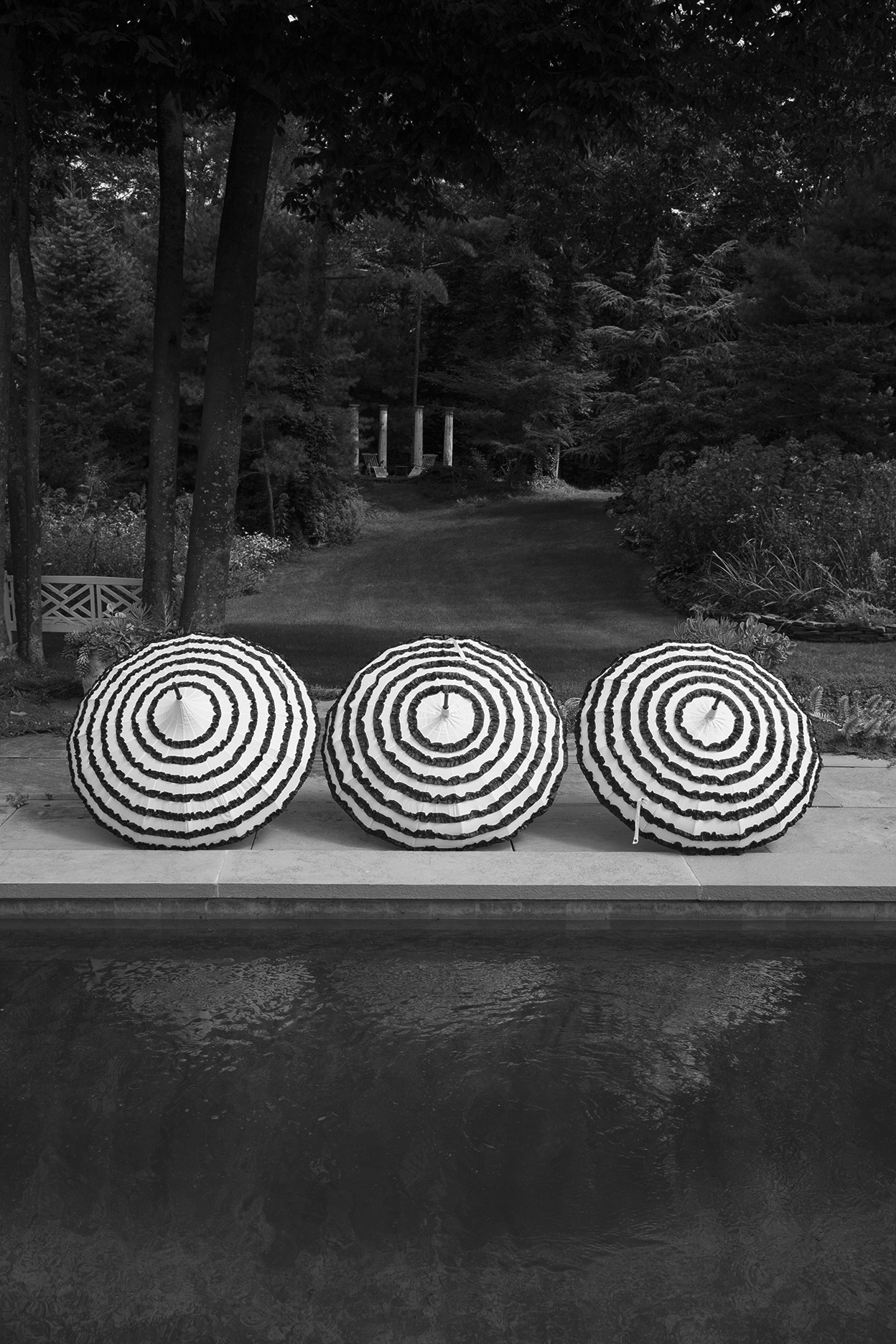 If you could own any artwork in the world, what would it be?
I love the classics. Would I own contemporary art? Probably. But if I was really going to own something—Gauguin or Renoir. I mean really classic painters because they had such a concept of light, shape, and form. I love Hieronymus Bosch. That painting in the Prado in Madrid, Spain. The Garden of Earthly Delights—that is sick. You get lost in that. It's a triptych. Amazing piece of art. For photography, my favorites of course would be a Helmut Newton, Herb Ritts, and Mapplethorpe. I was influenced by Deborah Turbeville, she's incredible. Sheila Metzner, also incredible. Contemporary people—Marilyn Minter—fucking amazing, I would love a piece of her art.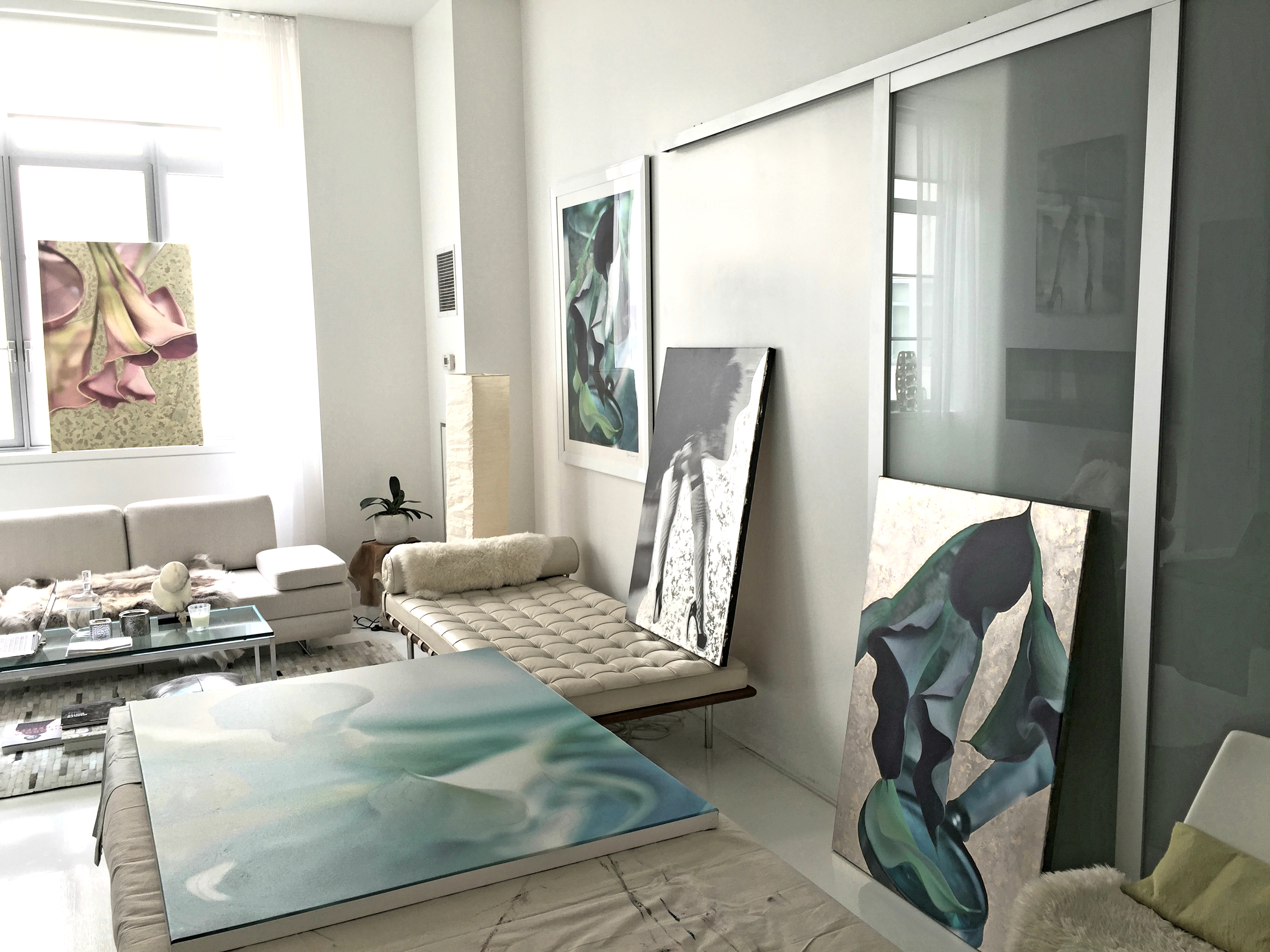 Tell us about how you started working with a gold leaf master.
My art dealer said to me: "You're an amazing photographer Luciana, but you have to start creating one of a kind pieces so we can sell more, something unique and unusual." I wanted to create something that hasn't been done or really seen. I talked with my brother and he goes, "My gosh, why don't you study with my gold leaf master?" So I rented a studio in Sag Harbor, New York, and I really didn't do anything else for about a year. I created 8 pieces of art. I Iocked myself in the studio with my sketch pad, canvases, paints, and just sat there—it was a very meditative solitary time. It was very quiet—I was isolated and alone, which is wonderful because you really can create from the energy, space, and environment.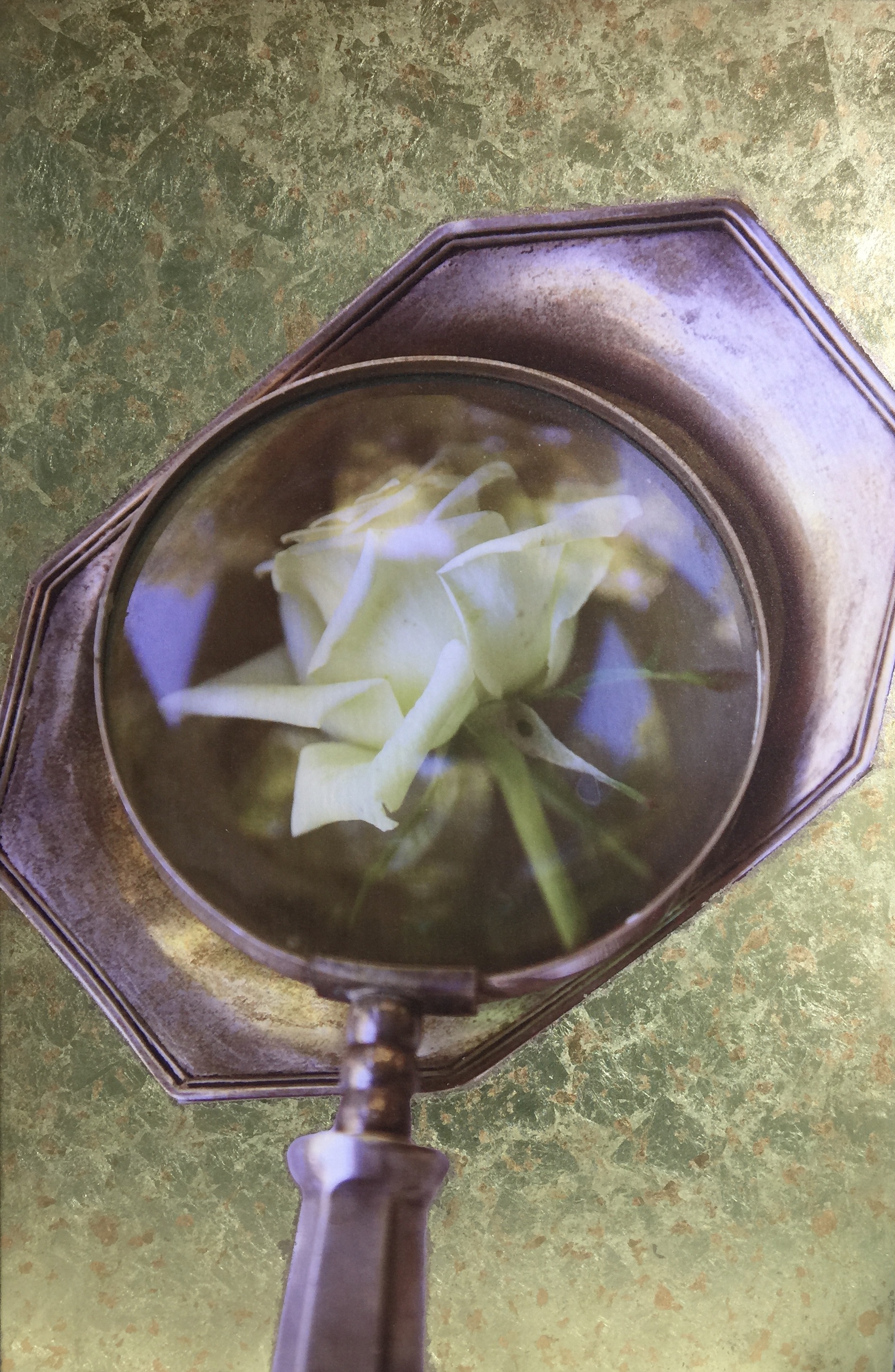 I tested out different techniques with the gold wearing a mask, goggles, and gloves, because real gold is toxic. Gold leaf comes in sheets and it's lighter than a feather—but gold leaf is particles that are compressed together. Anytime it moves it flows openly and there's these particles that can get caught in your lungs, so it's really toxic to work with. There are many shades of gold leaf from 9 karat to 24 karat, and they sell it based on the price of gold, so it fluctuates.
You know what's funny? As I was laying the gold down, and I was getting in that groove, I was channeling something else, because it's almost like I was out of my body and looking at these hands working and I was like, this is something bigger than me. It's not me doing this, a higher source is doing this. So that was really cool to be in that zone.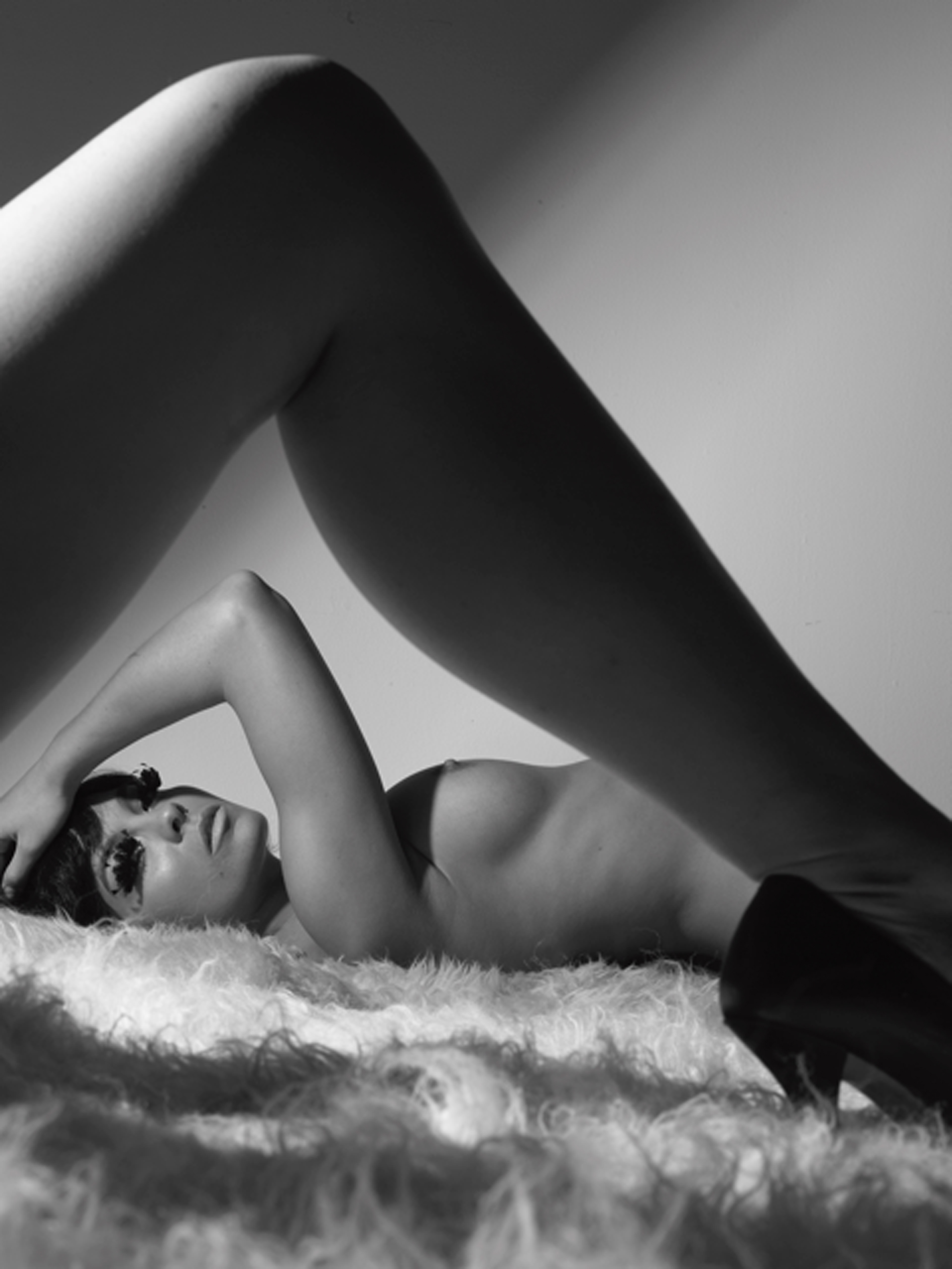 What is some advice you can give to emerging artists?
This is something I always say because I taught for 10 years at the School of Visual Arts. Good advice would be look at all your work they've done. Pick the strongest theme within that work. Create one body of work based on that theme, so you create a collection. A lot of people are all over the map. So I would say focus—really laser-focus, lock in, as an emerging artist and that would help you develop your style if you lock into a theme.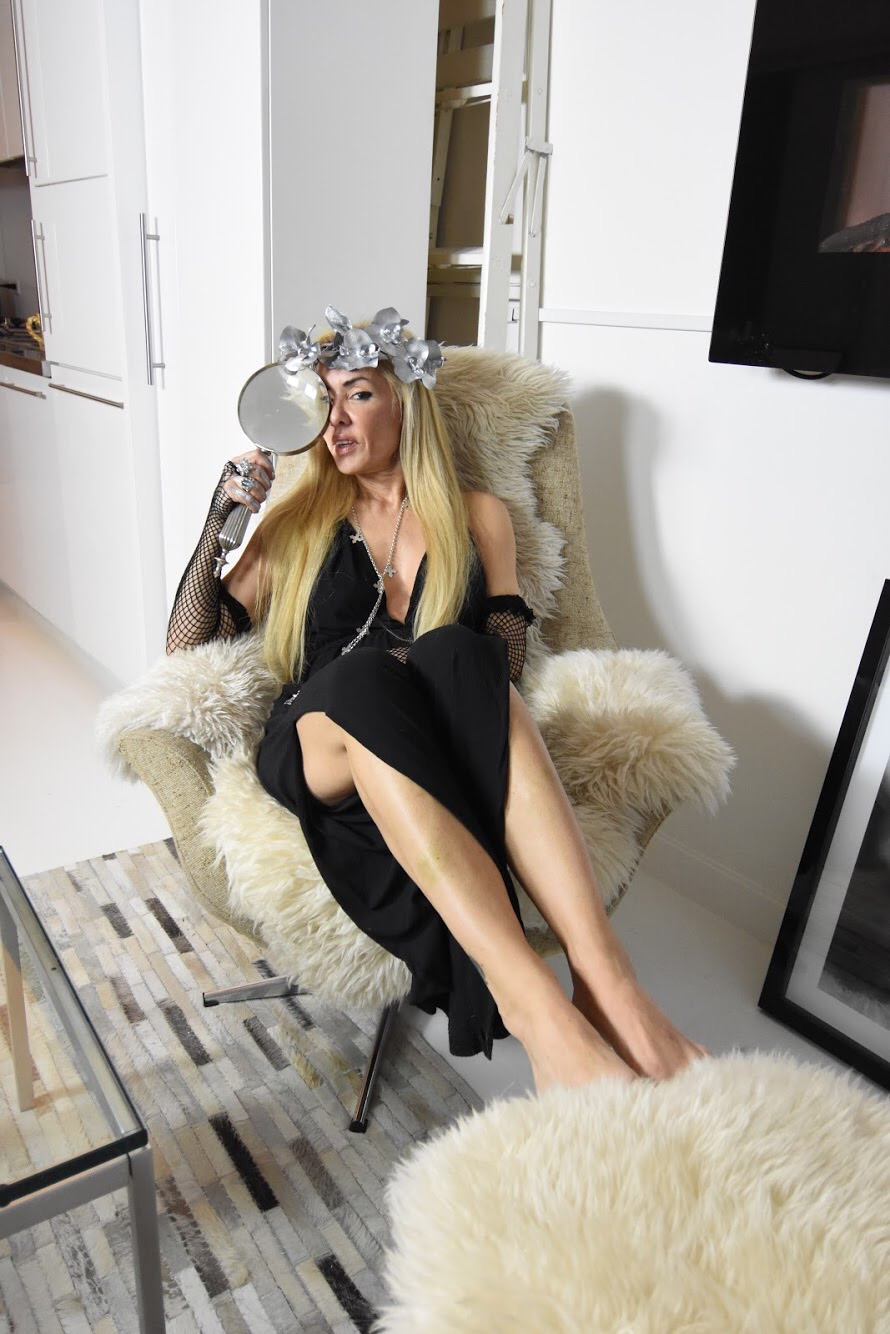 What is the best piece of advice you have ever received?
From one of my male instructors in college. He owned White Columns Gallery in TriBeCa years ago. He used to make people cry in class. He would pick apart and analyze everybody's artwork and people would be dropping like flies crying. He was tearing that shit up. He wanted you, as an artist, to really go in there and dig deep—not shoot superficial shit. Get in there, dig deep, peel the layers back, peel the onion back. The best thing he ever said was: "I want you to shoot a photograph so you can smell it." And what does that mean? You can smell it, you can really feel it, it's got rawness to it. There's passion inside your soul that's creating that, and that you become a part of. That's the best advice he ever gave me. So simple.
What should we be looking out for in 2019?
More gallery shows. I've got a show at the White Room Gallery in Bridgehampton I just dropped off a work for. I got another big show coming up in Boston. I'll be on a radio show this week talking about my art, The Ryan Show on FM Radio, talking about shooting erotic art as a contemporary woman. There's no one shooting in my style right now so I feel like I'm ahead of the curve. I'm 55 years old, but I feel like this is the most creative time of my life. It's really wild.