A Guide to the Female Artists at the New Museum in New York

With works that transform into spectacle and viewers who become performers, the New Museum features art by Mika Rottenberg, Marta Minujín and Lubaina Himid.
---
On June 26, the New Museum in New York unveiled three separate exhibitions on female artists: Mika Rottenberg, Marta Minujín, and Lubaina Himid. Each with their own unique style, their works assume a form of cultural and political commentary employing media and quirky oddities to create subversive and striking visual narratives. Working in film, painting and multimedia installations, these international artists are each making a name for themselves in one of the largest art capitals in the world—New York. For Rottenberg and Himid, it is their first solo exhibition.
Here are the works to look out for in each exhibit:
Mika Rottenberg: Easypieces, Spaghetti Blockchain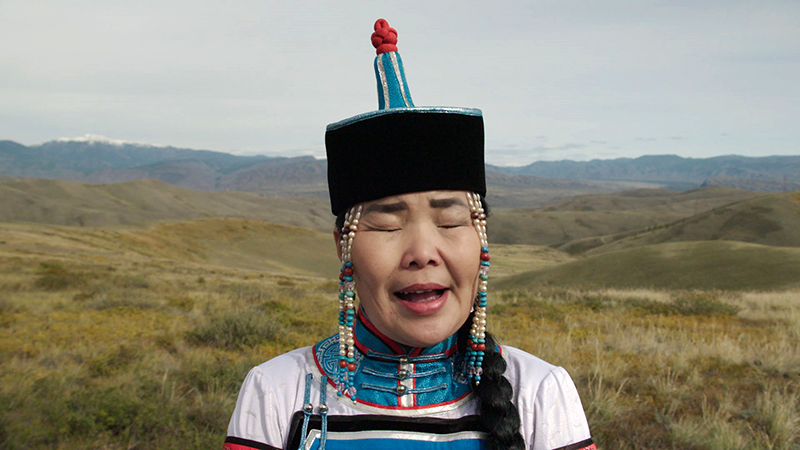 Born in Buenos Aires, Argentina, Mika Rottenberg creates videos and installations infused with satire to explore themes of labor, globalisation, economy and production of value in our increasingly capitalistic, material world. The New York-based artist showcased her films in the second floor galleries of the museum, as part of larger sculptural installations designed to intensify the videos' unsettling effects. In her work Spaghetti Blockchain, viewers are treated to footage of Tuvan throat singers in Siberia, the CERN antimatter factory, a potato farm in Maine, and ASMR-inducing tabletop vignettes. Through eerily satisfying scenes—eggs frying, squishy objects being manipulated, colourful plastic discs melting, like sticks of butter, on a hot plate—Rottenberg unifies seemingly disparate actions and geographies, constructing a narrative where the beauty and absurdity of our existence is on display.
Marta Minujín: Menesunda Reloaded, La Menesunda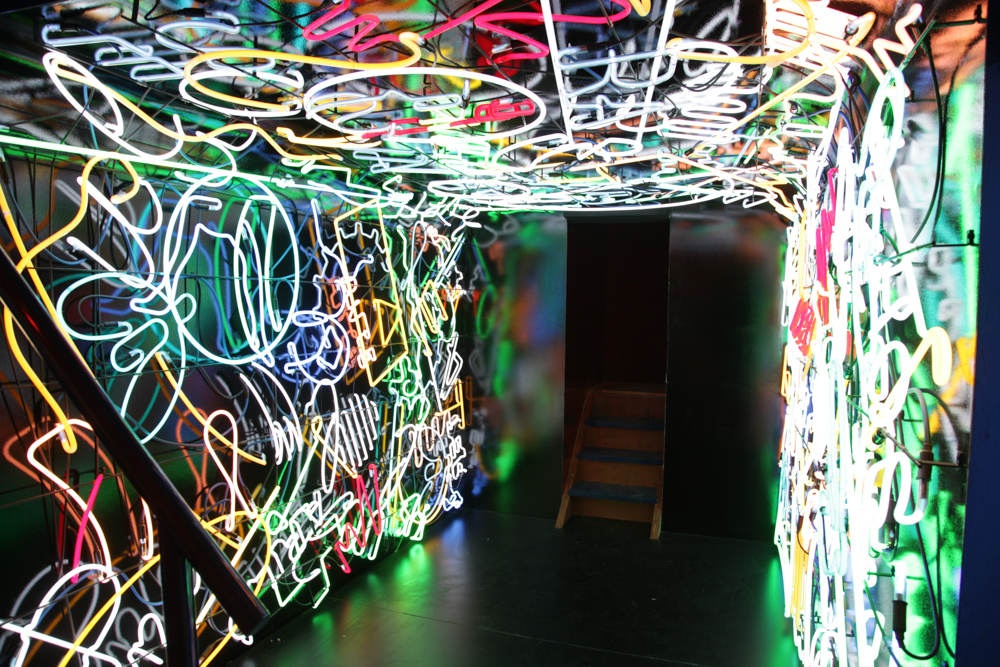 Argentinian artist Marta Minujín exhibits the second instalment of La Mesnesunda—marking its U.S. debut. Starting her career in the 1960s, she produced works that challenged traditional artistic conventions making her a true pioneer of Latin American Conceptual Art. Combining experimental theatre, film, television, advertising and 'living' sculptures, Minujín creates total environments in which the viewers are positioned at the centre of social situations and are confronted with political and cultural realities, consumerist symbols, and the enticing nature of celebrity culture.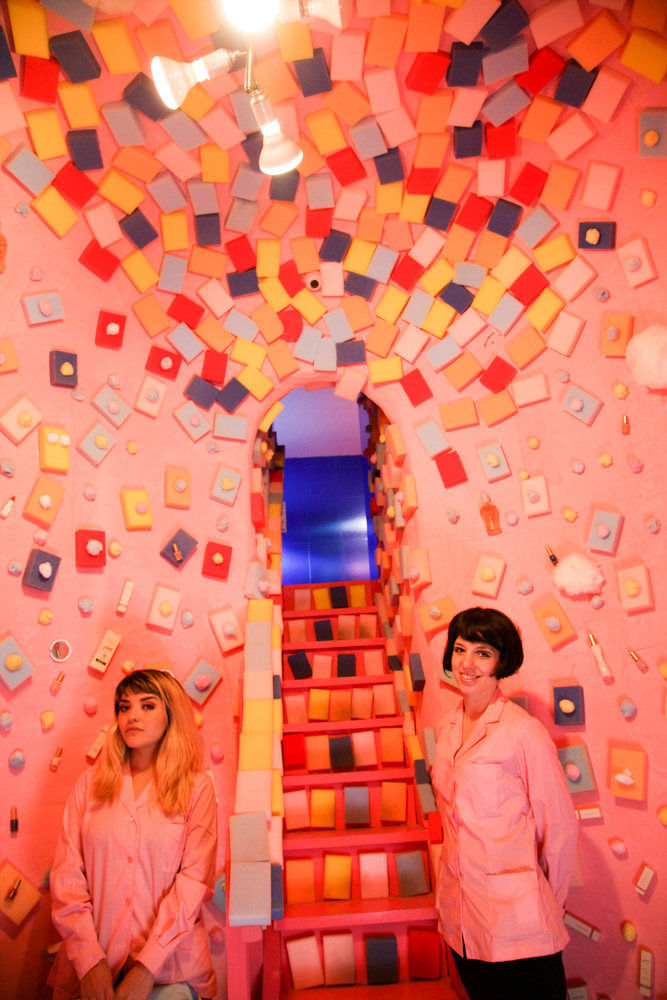 The labyrinthine environment, La Menesunda—signifying 'mixture' and 'confusion' in Argentinian slang—occupies the third floor of the New Museum. Comprised of eleven distinct spaces, viewers begin by stepping through a neon pink translucent doorway shaped like a human silhouette. They embark on a journey where they move through environments that simulate human intestines, a refrigerator, the inside of a woman's head. They witness live performances and interactive installations. Ideated to engage viewers, this large-scale project responds to the dominating effects of popular culture and explores new ways to experience a wholly aesthetic medium, to activate the viewer, and transgress any government restriction on personal freedom and artistic creativity.
See Also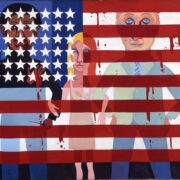 Lubaina Himid: Work from Underneath, Shopping for a Loaf Tin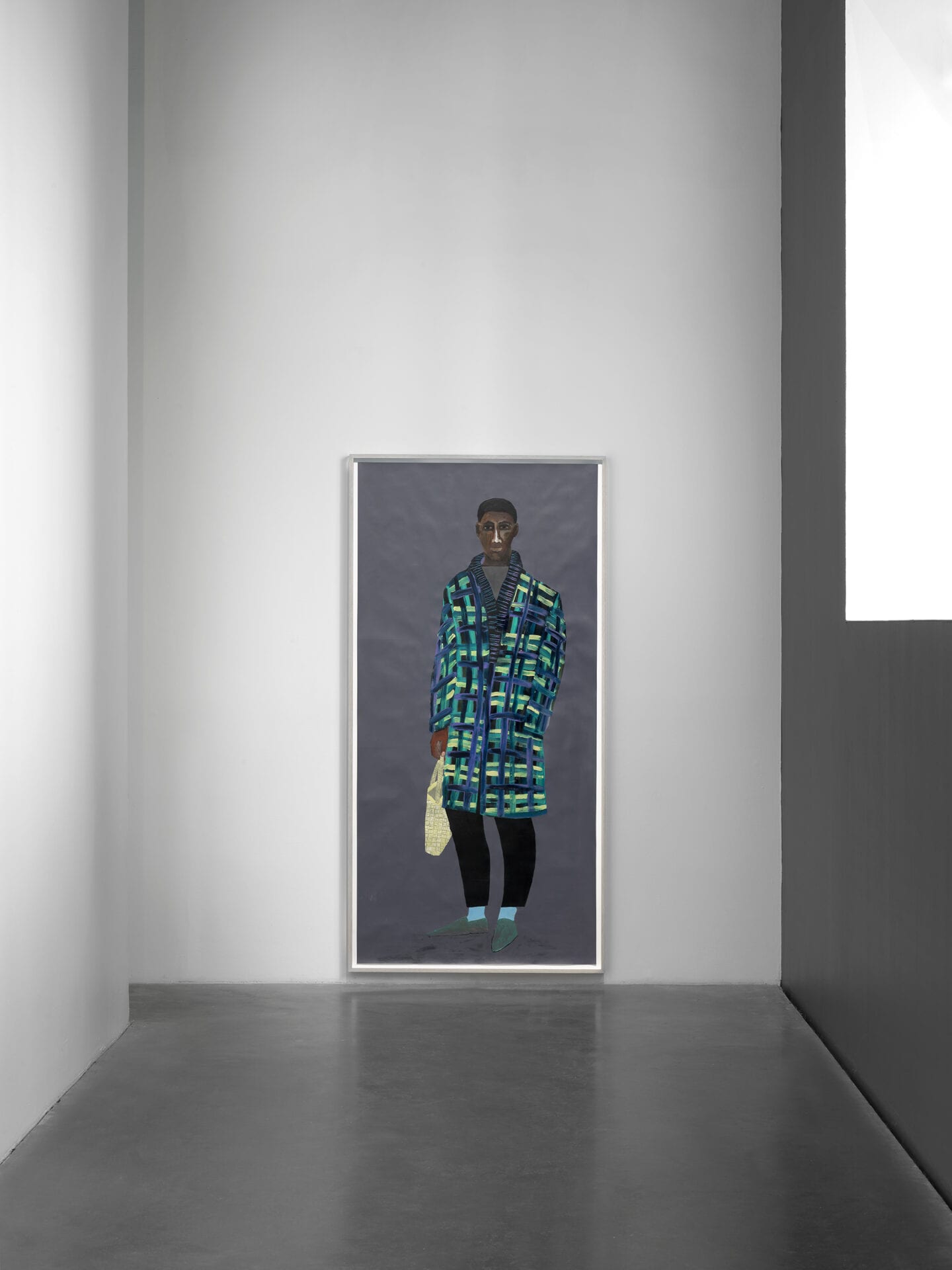 Spanning the fourth floor of the museum are works by British artist and Turner Prize-winner Lubaina Himid. A leading figure in the British Black Arts Movement of the 1980s and '90s, her works address the legacy of colonialism and marginalisation of black people in the arts and in the media. Her paintings on metal reflect this lifelong commitment but also focus on celebrating black creativity. These works are similar to her 'kanga paintings'—paintings inspired by East African textile designs and that play into the language found in health and safety manuals to provide 'instructions for survival' and alert viewers to the fragility and instability of black life. Appropriating and subverting classical history paintings and British satirical cartoons, Himid creates vibrant, almost Surrealist, graphic-style images that exhibit her fierce political wit. To encourage conversation, she often combines image and word into her works—poems and writings by Audre Lorde, Essex Hemphill and James Baldwin have previously made appearances.
---
Featured Image: Mika Rottenberg, Untitled Ceiling Projection (still), 2018